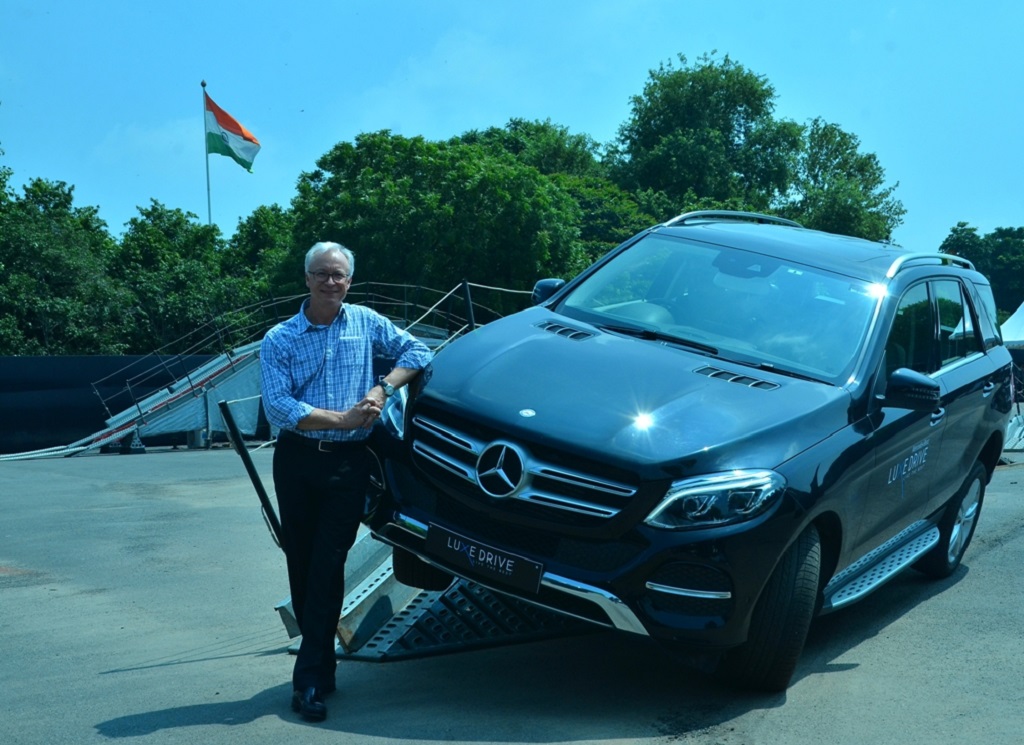 Luxe Drive, a unique customer engagement programme by Mercedes-Benz is based on the three pillars of Adrenaline, Gourmet and Design took place in Gurgaon this weekend
Mercedes-Benz has associated itself with style icon Gauri Khan and celebrity Chef Ritu Dalmia. Gauri Khan showcased her collection 'Gauri Khan Designs' and Ritu Dalmia prepared some mouthwatering Italian delicacies at the event
The highlight of the event remained the adrenaline gushing Mercedes-Benz cars that the guests experienced as they got a chance to test drive the vehicle of their choice.
Provisions were made for complementary vehicle evaluation, special trade-in, personalized finance offers and other attractions
'Motorsports Edition' will be presented for the first time that comprises exclusive Mercedes-Benz merchandise inspired by our renowned F1 team and performance brand AMG for the brand loyalists
This is the 7th Luxe Drive for 2016. After Gurgaon, Luxe Drive will travel to Ahmedabad and Mumbai
After the success of the first Luxe Drive in the city a year back, Mercedes-Benz, India's leading luxury car maker brought its unique customer engagement programme 'Luxe Drive' to Gurgaon to the delight of its discerning customers. Based on the three pillars of Adrenaline, Gourmet and Design; Luxe Drive ensured that its guests leave with the experience of a lifetime. Aimed at strengthening the brand loyalty with its patrons, this luxurious event was held at Leisure Valley Parking Ground, Sec – 29, behind Kingdom of Dreams, Gurgaon, Haryana.
Patrons' excitement was topped with some high fashion designs showcased by Gauri Khan in her exclusive collection, 'Gauri Khan Designs'. The guests also had a chance to relish their taste buds with some authentic Italian delicacies prepared by Order of the Star of Italian Solidarity award winner celebrity Chef Ritu Dalmia. However, the highlight of the event remained the super luxurious Mercedes-Benz cars on display that seamlessly integrated advanced technology and comfort.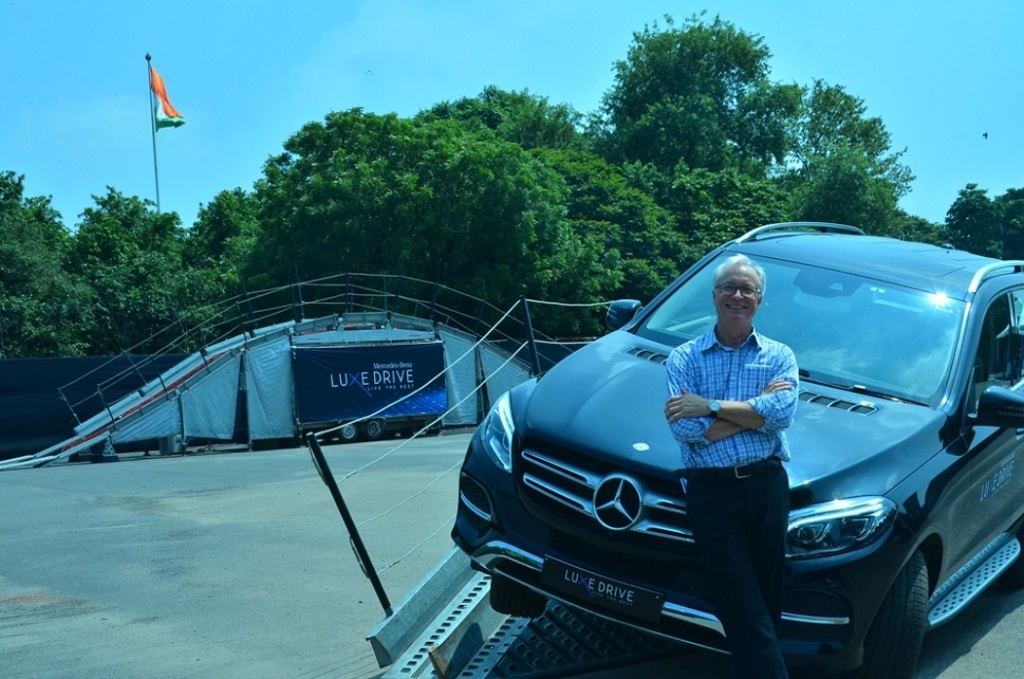 Speaking on the occasion, Roland Folger, Managing Director & CEO, Mercedes-Benz India said, "Gurgaon has always remained one of the prominent markets for Mercedes-Benz India. The Manhattan of India has a strong potential for luxury automobiles and the burgeoning economy in the region drives us to be present here with unique customer engagement initiatives like Luxe Drive. The prosperous region has been renowned for its ardent motoring enthusiasts for many years now. With innovative events like Luxe Drive, we aim at winning the hearts and minds of consumers by engaging with them on an interpersonal level. This is the 7th Luxe Drive we are conducting in 2016 and we will be taking this initiative to other cities before the end of the year. We believe Gurgaon has an incessantly growing and knowledgeable customer base that appreciates luxury. Keeping our winning philosophy in mind, we promise to create more such fascinating experiences synonymous with the 'Three Pointed Star' and aim to retain the brand loyalty and also to start a dialogue with potential customers."
This one-of-its-kind customer engagement programme engrossed its patrons with the technical prowess and superior performance of Mercedes-Benz cars as its capabilities were showcased through a series of self-driving exercises on specially designed tracks. The participants were driven by a team of expert drivers and had a chance to experience car's various dynamics and features both on-road and off-road. The visitors also experienced the memorable 'Ah My God!' feeling with the range of breath taking AMG range of performance cars by the brand.
A special zone was created for the guests to choose from the favourite Mercedes-Benz merchandise. A fun-filled zone was added to the event where children could enjoy games and fun activities while their parents/relatives indulged in the experience of enjoying the various aspects of the event. The MercedesTrophy zone had exclusive
MercedesTrophy goodies on display that kept the participants and families engaged throughout. Free car evaluation was arranged by the Mercedes-Benz pre-owned car sales team where in a special trade-in opportunity was also provided along with personalized finance offers.