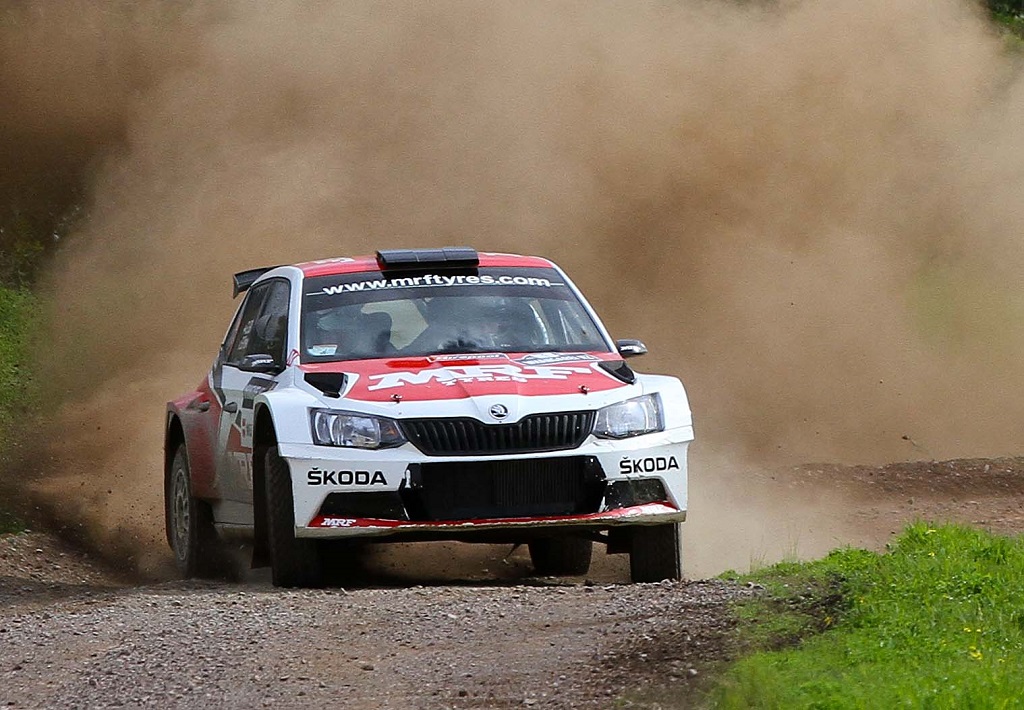 New Delhi, April 28, 2017: India's Gaurav Gill of Team MRF Tyres, the defending champion, put the hammer down with a scorching night run of the Super Special Stage and led team-mate Ole Christian Veiby by 2.5 seconds as the International Rally of Whangarei, the first round of the FIA Asia Pacific Rally Championship got underway here on Friday.
Gill along with co-driver Stephane Prevot came up with an imperious drive during the two loops of the 1Km long Super Special Stage that was also used for the morning's shakedown where APRC debutant Veiby was the quickest. However, in the night run, it was Gill all the way as he clocked one minute, 49.2 seconds while Veiby had 01:51.7, well clear of third placed Jan Ketomaa (Ville Mannisenmaki) of Mpart Sport (01:52.9).
After the shakedown session, Gill expressed satisfaction even as he shrugged off Veiby being quicker than him, albeit by five-tenths of a second, and reiterated his confidence going into the new APRC season after having dominated last year when he won all six rounds of the championship.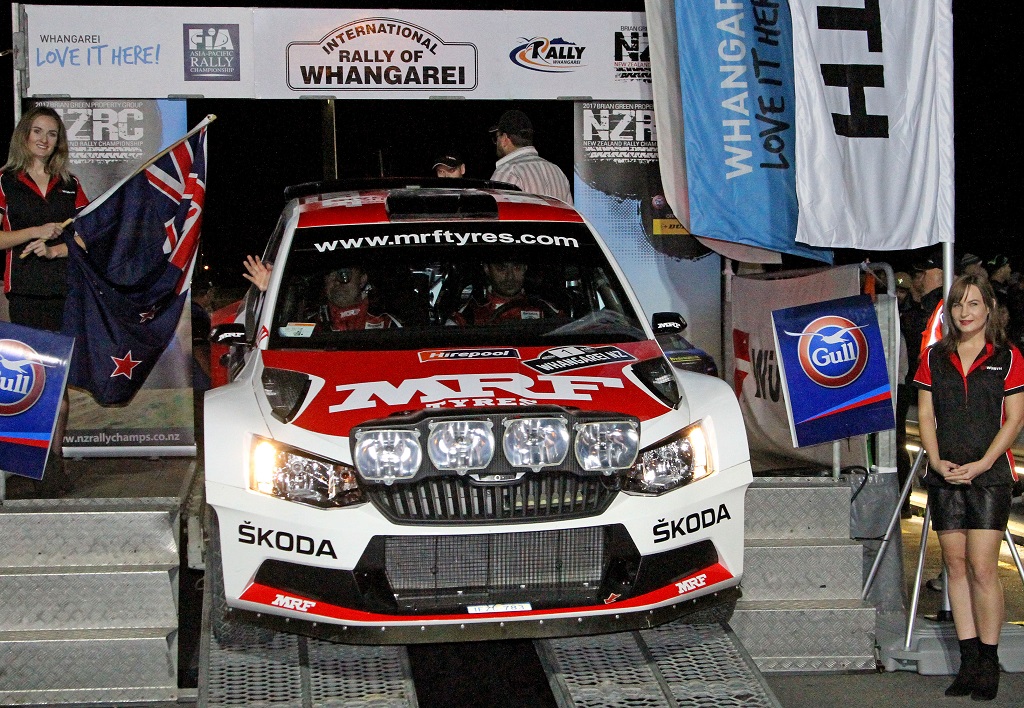 "I am hoping it would rain tomorrow, not much, but just enough so that it will help us. Our MRF tyres have been working well and a bit of rain will be to our advantage," said Gill during the pre-event press conference that followed the shakedown session.
The picture-postcard beautiful region did experience mild showers in the afternoon, but the skies cleared by the time the Super Special Stage commenced after the ceremonial flag-off.
With a cushion of 2.5 seconds, Gill hopes to build on the early momentum on Saturday when the rally moves north to run two loops of four Special Stages which the two-times champion is only too familiar with unlike Veiby, a regular in the World Rally Championship–2, and who is breaking new ground in this regional series.
Provisional classification (after Super Special Stage): 1. Gaurav Gill / Stephane Prevot (Team MRF Tyres, Skoda Fabia R5) (1min, 49.2secs); 2. Ole Christian Veiby / Stig Rune Skjærmoen (Team MRF Tyres, Skoda Fabia R5) (01:51.7); 3. Jan Ketomaa / Ville Mannisenmaki (Mpart Sport, Mitsubishi Mirage) (01:52.9).