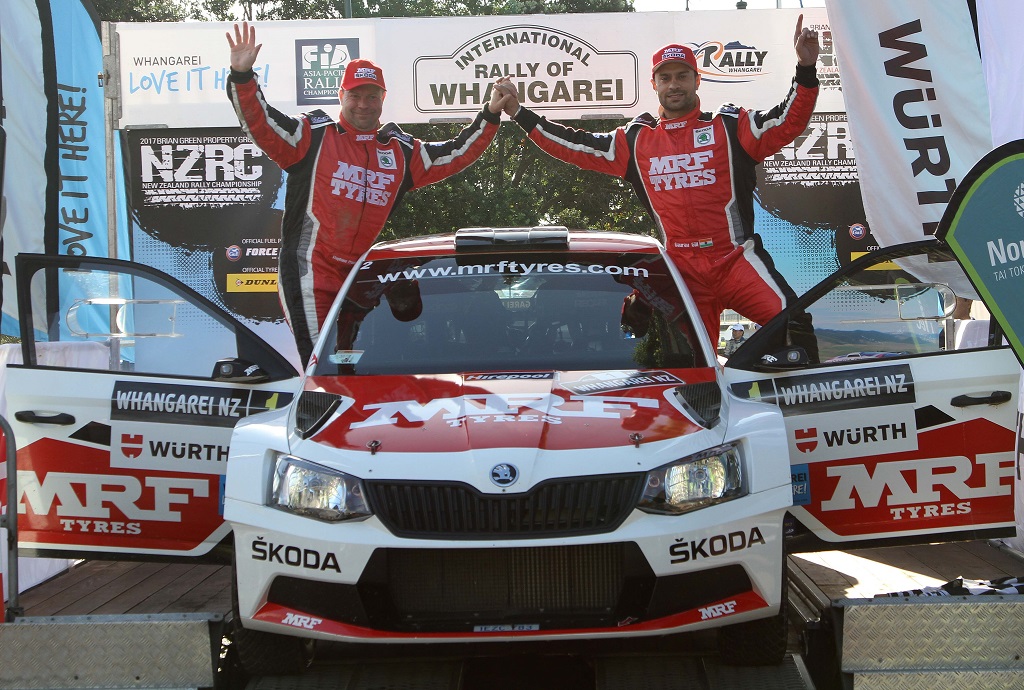 New Delhi, April 30: India's Gaurav Gill of Team MRF Tyres made the most of the misfortune to overnight leader and team-mate Ole Christian Veiby and turned back a 33-second deficit to win the International Rally of Whangarei, the first round of FIA Asia Pacific Rally Championship, here on Sunday.
Veiby (co-driver Stig Rune Skjærmoen), who eventually finished second behind Gill, led by 23 seconds at the half-way mark today after first loop of three Special Stages, but suffered brake failure on his Skoda Fabia R5 in the very first Stage after service which cost him one minute, 22.6 seconds.
Reigning champion Gill (co-driver Stephane Prevot), also in a Race Torque-prepared Skoda Fabia R5, seized the chance and cruised home sparing two minutes, 02.8 seconds to Veiby. In the process, Gill notched his third New Zealand crown and seventh APRC win in a row, following his clean sweep of six last year when he took his second championship title.
Delhi-based Gill was obviously elated at his success, though he admitted that he would have enjoyed the win much more had Veiby not suffered brake failure.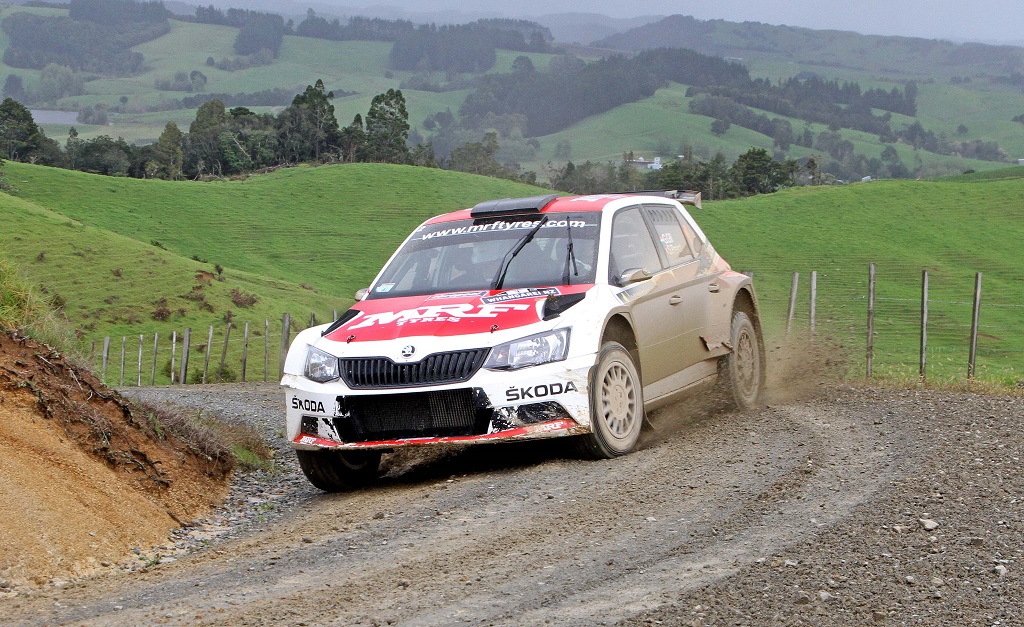 "Obviously, I am delighted by today's victory, but it would have been sweeter had OC (Veiby) stayed in the fight till the end, but his car had some issues. Anyway, that is the nature of motorsport. Importantly, I showed that I was on pace with a WRC-2 driver that OC is and for me, personally, it was a statement that I have the speed to compete at the highest level.
"The conditions were much better today and like I said last night, I love a challenge which brings out the best in me. Although it rained a bit today, last night's showers had washed away much of the gravel. I used tyres with different grooving which again helped me to up my pace after we had sorted out the damper issue overnight that had cost me time yesterday.
"It is a good start to the new APRC season. I can say that becoming a champion is much easier than staying as one! I now look forward to the next round in Canberra, Australia, in a month's time," signed off Gill.
Provisional classification (after Leg-2):
APRC: 1. Gaurav Gill / Stephane Prevot (Team MRF Tyres, Skoda Fabia R5) (02hrs, 35mins, 06.8secs); 2. Ole Christian Veiby / Stig Rune Skjærmoen (Team MRF Tyres, Skoda Fabia R5) (02:37:09.6); 3. Roberter Blomberg / Lars Andersson (Mpart Sport, Mitsubishi Mirage) (02:52:52.3).