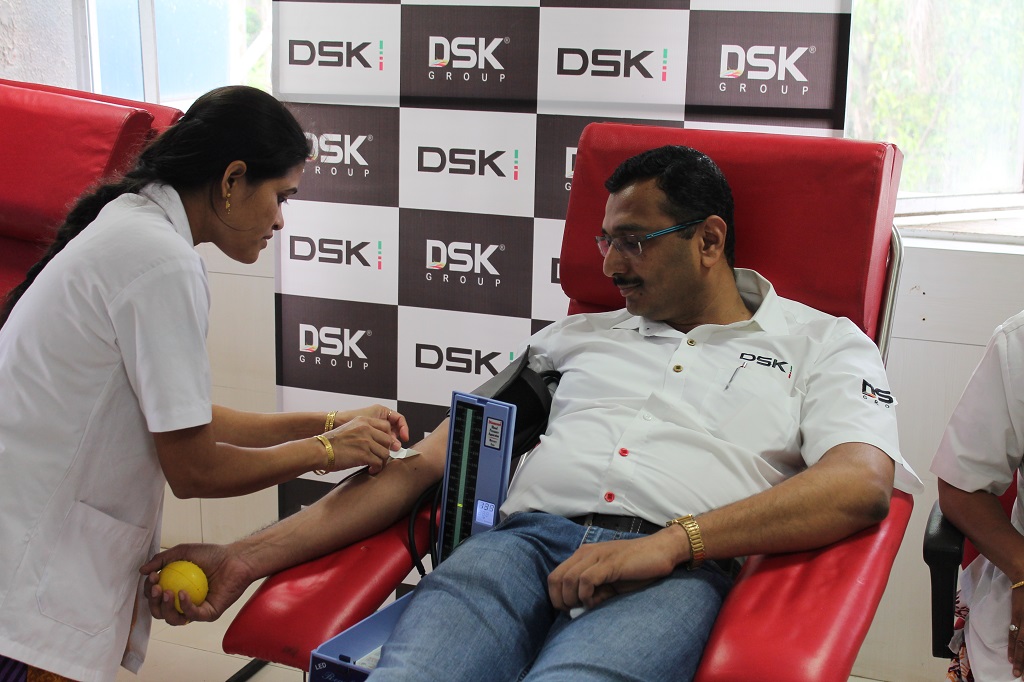 Bolstering its commitment to being a socially-responsible corporate organisation, DSK Motowheels, one of India's most well-established and strongest players in the superbike industry organised a blood donation camp on 12th of August, 2016 in Pune. DSK Motowheels has organised similar camps in the past and has received a great response from all stakeholders.
The blood donation camp was launched in association with Bharti Hospital & Research Centre, Pune. The program saw all the employees of DSK Motowheels come forward and donate blood.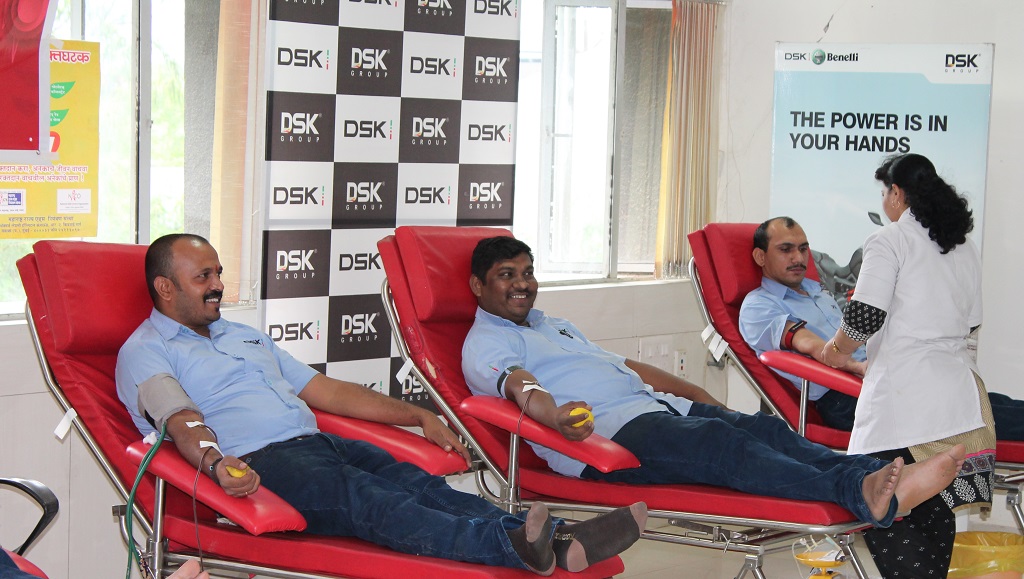 At the event, Mr. Shirish Kulkarni, Chairman, DSK Motowheels said, "In India, someone needs blood every two seconds, which in itself gives a brief idea about the sheer volume of blood required by the nation. As there is a blood deficit in the country, we, at DSK Motowheels considered this to be the most appropriate area to direct our CSR initiatives towards. We are overwhelmed by the response we received to the camp and by the large number of eligible donors who took out time to do their bit to save lives in the future. Through the blood donation camp, we wish to enhance awareness around a simple message: Blood is meant to circulate. Let's pass it around!"
According to a UN report, India experiences a blood shortage of three million units annually. Nine million units of blood are collected every year giving a sharp contrast to the requirement of 12 million units, leading to a 25% shortage of blood in the country. The country is worst hit during the summers when the shortage is at its peak, reaching up to 50%. Despite this fact, only 1% of eligible blood donors donate blood. To resolve this situation and help the country's medical patients meet their need for blood when required, DSK Motowheels is focussing on blood donation camps as a part of its on-going CSR activities.