~Ushering a modern day industrial revolution~
TAL Manufacturing Solutions Ltd., a Tata Enterprise and a 100% subsidiary of Tata Motors, showcased India's first indigenous Industrial Articulated Robot, BRABO, at the Make In India week, Mumbai. Priced between 4-10 Lacs, BRABO is highly cost-effective, offering a strong value proposition over its total life cycle cost. It is customizable, easy to use with an open-source controller and pc-based programming, easy to maintain and comes in smaller payloads of 2, 5 and 10 Kgs, making it ideal for Medium and Small enterprises.
At the showcase, eminent personalities like Mr. Devendra Fadnavis, Chief Minister of Maharashtra, Mr. Subhash Desai, Industries Minister, Government of Maharashtra and Mrs. Neelam Gorhe, Leader of Shiv sena visited the TAL Manufacturing Solutions Ltd. stall and appreciated the vision of BRABO as a game-changer for Medium and Small Enterprises in India.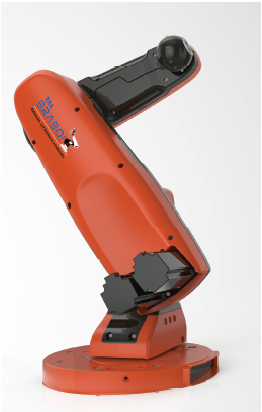 On the occasion, Mr. Rajesh Khatri, Executive Director & CEO, TAL Manufacturing Solutions Ltd, said, "Make in India event is a great platform for us to showcase the BRABO. We are quite excited and aspire to 'robolutionize' the industry with our strong value proposition.  With the lure of retail and services sectors adding to scarcity of skilled workforce in manufacturing, ever-increasing wages, union issues and the growing awareness on occupational safety, automation is no longer an aspiration – it is a necessity. As an aspiring nation looking to fast-tracking its industrial growth, affordable automation is the need of the hour. We view this, not only as an emerging opportunity but we want to be the catalyst in developing our industries and in turn our nation's economy." He appreciated the efforts put in by his young team, headed by Mr. Amit Bhingurde, COO in developing the BRABO! and actualizing the dream with a passion.
The robots' primary function is to relieve the humans by taking over the dull, dirty and dangerous jobs. In keeping with the humane philosophy of the Tata group, BRABO is designed to complement the human workforce. To offer a pan-India support, TAL has tied up with several system integrators. Also, Tata Capital is offering finance options at attractive rates to fund the investment by a MSME. The spares for BRABO will be easily available across geographies.  TAL will focus on automotive, electronics, logistics, food, packaging, pharmaceutical and other industries.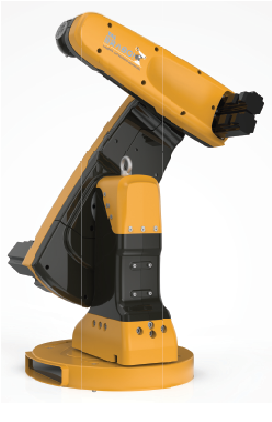 After three years of rigorous hard work, BRABO is all set to be launched in Indian markets. The company also has plans in pipeline to export the product in SAARC countries. TAL has set up a live demonstration center for their customers at their R&D Facility in Pune where robots are being demonstrated performing multiple applications like welding, sorting with vision system, press tending etc. The present production capacity is around 3,000 and can be scaled up to 10,000 per year quickly. TAL has been in the business of automation over the last 40 years and brings lot of experience and expertise both in terms of application &development and system integration.