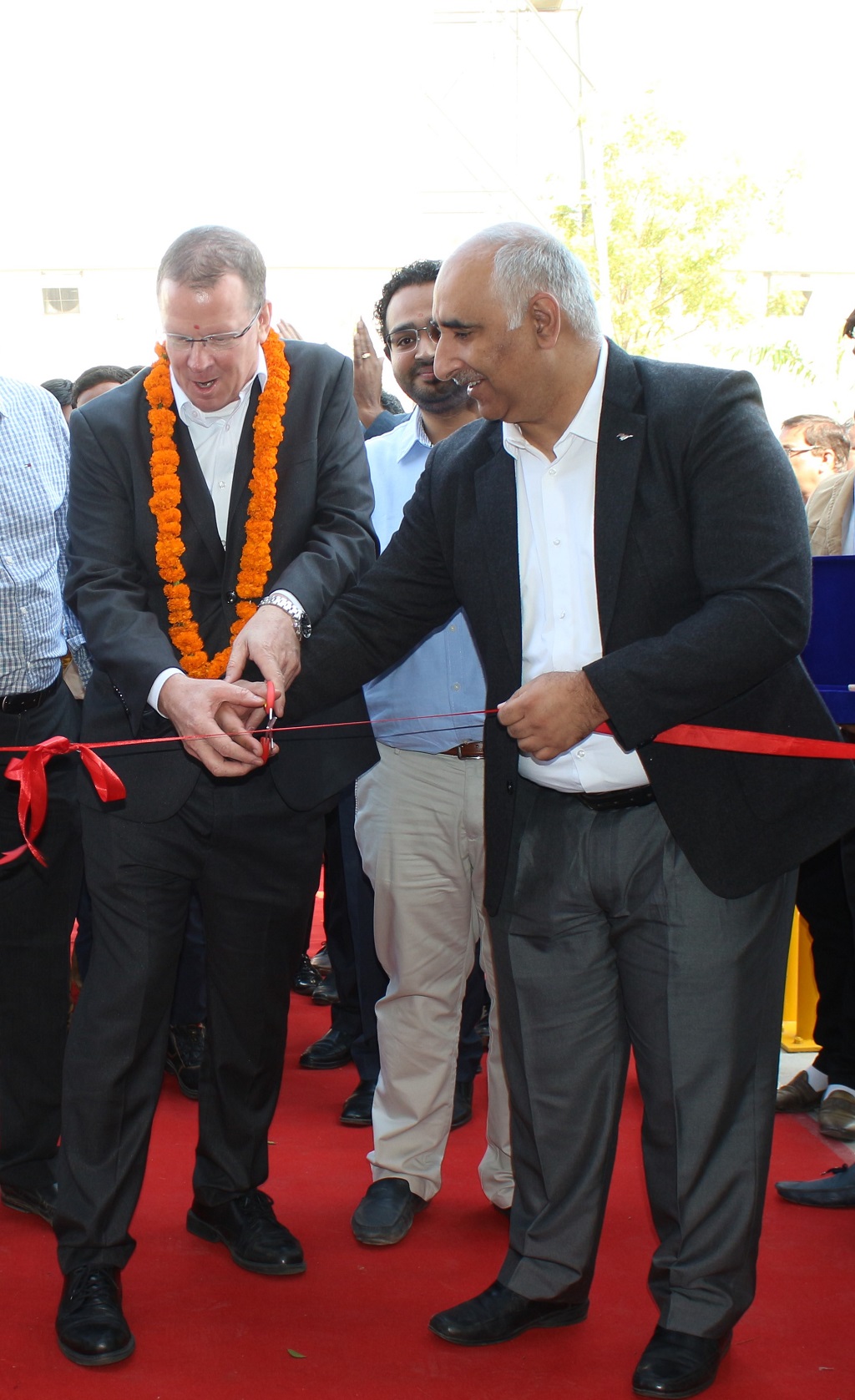 A state-of-the-art centre to empower technicians from Ford dealerships with the knowledge and skills to service all Ford products
Technical Training Center in Sanand to provide training to dealer staff with the capacity of training 2,000 technicians in a year
The Technical Training Centre in Sanand is the first training facility with an integrated Mechanical and Body Shop
SANAND, November 23, 2017: Aimed at equipping the pool of talented and skilled technicians at Ford dealerships to deliver a differentiated after-sales experience, Ford India today inaugurated its Technical Training Centre in Sanand.
Spread over 17,000 square feet with an integrated Mechanical and Body Shop, the Technical Traning Center is fourth such facility that Ford has set up in its efforts to further enhance the after-sales experience for customers.
With six digitally equipped classrooms, the new Technical Traning Center is set up in the premises of Ford's world-class Sanand Vehicle Assembly & Engine Plant in Sanand & will empower technicians on Ford technology, thereby enhancing their proficiency.
"We are committed to winning the trust of customers by delivering a differentiated experience everytime they visit a Ford dealership," Vinay Raina, executive director, Marketing, sales and Service, Ford India. "Alongside working with local ITIs to train new technicians on Ford technology, we are also empowering dealership staff to deliver an unparalleled after-sales experience with the knowledge imparted from centres like these."
Alongside setting the Technical Training Centers for knowledge, some other key initiatives undertaken by Ford in providing a differentiated experience to consumers include:
Transparency via Service Price Promise: Ford introduced Service Price Promise via the service price calculator on its website. The price promise allows the customer to know the cost of periodic maintenance or parts even before booking the service at a Ford dealership.
Using the Cost Calculator, customers can carry a print out of the web quote and have complete trust and transparency with their service experience at any Ford dealership.
Savings through Sub Assembly Levels for Repairs: The 'Sub Assembly Levels for Repairs' enables a substantial saving in the overall ownership costs by breaking up an auto part into sub-components. Ford's latest offering Figo Aspire offers unparalleled ownership experience with more than 850 parts combinations available under sub-assembly
Peace of mind guaranteed, be it Sale or Resale: Ford has been working on improving the overall value and cost of ownership – right from buying a car to having fun while owning it. Ford Credit India finances both dealer inventory and consumer purchases. Ford Assured, with more than 200 outlets, on the other hand, guarantees transparency, quality, choice, pricing as-well-as company warranty, thus ensuring total peace of mind.
Parts Availability Outside Ford Dealership: Ford has made its Genuine Parts available across India. In Gujarat, located at Gandhinagar Bavala Cross Road, Ujala Circle Sarkhej Ahmedabad, Khodiyar Ford Parts caters to retailers and independent repair shops in the region including Daman, and Diu & Silvassa.
Build Pool of Technicians with ASSET: Built in partnership with Industrial Training Institute (ITI) across the country, Ford has been setting exclusive technical training corner within the premises to train students on Ford technology as part of Motor Mechanic Vehicle (MMV) curriculum. Till now, Ford has launched ASSET centres across 14 cities in India; one each in Kochi, Bangalore, Pune, Mumbai, Mohali, Chennai, Sonepat, Jaipur, Hyderabad, Kolkata Cuttack, Lucknow, Ahmedabad, and Bhopal.
Attentive and responsive to customer needs: To provide a differentiated experience, some of the other initiatives include 24X7 Roadside Assistance or Customer Care, 24x7x365. Free pick up and drop service to ensure a hassle-free experience for customers. Also, industry best response time through dedicated Twitter handle @FordIndiaHelp and a 24-hour query resolution time ensure in being attentive to customer needs.
Ford India currently oversees a network of 465 sales and service facilities in 267 cities across the country