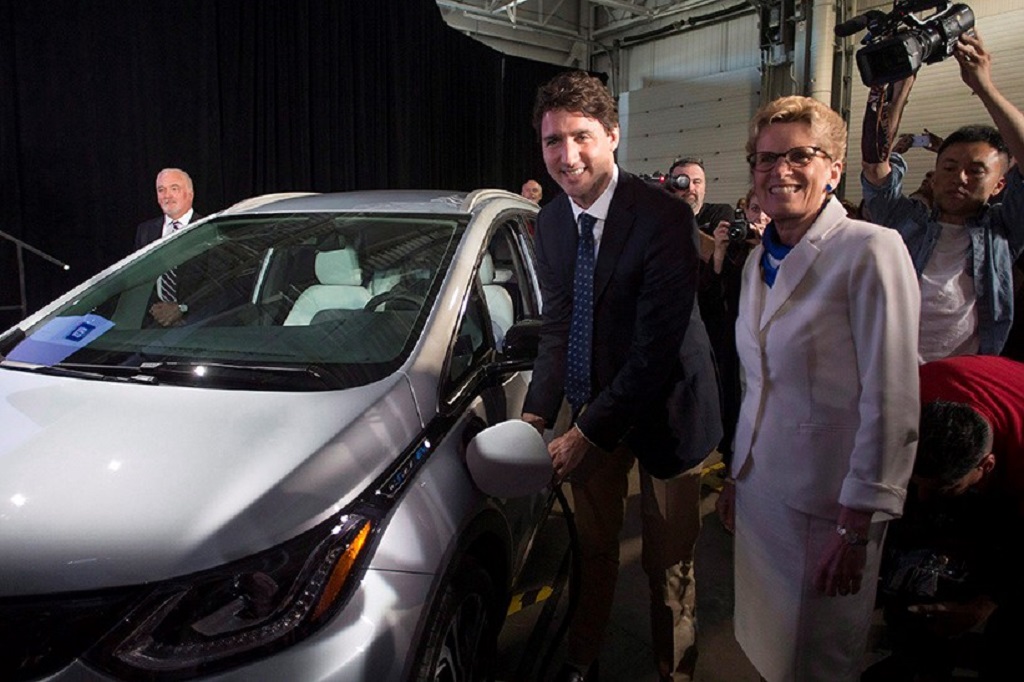 New Delhi, March 31, 2017: Premier Kathleen Wynne was in Windsor, Ontario with Prime Minister Justin Trudeau to announce a more than $1 billion partnership with Ford Motor Company of Canada, Ltd. The investment will create 300 new jobs at Ford operations in Ontario and protect hundreds more.
The investment reflects Ontario's position as a global leader in the auto industry and builds on the province's reputation for cutting-edge automotive research and manufacturing.
With this investment, Ford is establishing an advanced manufacturing program at its Windsor Operations, which will transform the site into a world-class powertrain facility.
Ford is also establishing an Ottawa Research and Engineering Centre, which will draw on the expertise of Ontario's highly skilled workers to deliver the next generation of connected car technology. The Centre will focus on research and development across infotainment, in-vehicle modems, gateway modules, driver-assist features and autonomous vehicles.
These investments in innovation will increase Ford's research and development activities in several key areas, including green initiatives like alternative fuels.
Ontario has been a longstanding and proactive partner to the automotive sector. It is also the first Canadian province to allow on-road testing of automated vehicles, which will help foster the development and commercialization of disruptive technologies that will define the industry's future.
QUOTES
"The auto industry drives Ontario's economy — and provides thousands of good jobs for people in communities right across the province. Its growth is good for everyone. I am so pleased to work with our partners, Ford of Canada and the Canadian government, to support innovation and ensure the continued success of Ontario's auto industry — now and into the future.""
–– Kathleen Wynne, Premier of Ontario
"Technology and innovation never stand still, so it's essential that Ontario's auto sector keeps driving ahead to remain globally competitive. Ford is a cornerstone of our sector and is dedicated to research and development. With this substantial partnership, the company and provincial and federal governments are joining forces to ensure Ford will remain a leader in building the vehicles of tomorrow — right here in Ontario."
— Brad Duguid, Minister of Economic Development, Employment and Infrastructure
"This investment demonstrates how Ford is transforming to be both an auto and mobility company. With strategic partnerships, Canada can compete and win in the global auto industry."
— Mark Buzzell, President and CEO, Ford Motor Company of Canada, Ltd.
QUICK FACTS
Ontario and Canada are each providing Ford Canada with a conditional grant of up to $102.4 million.
Over the past five years, Ontario has produced more cars than any other state or province in North America, accounting for 15 per cent of all production on the continent.
Vehicle assembly and auto parts production directly support more than 100,000 jobs in Ontario, with hundreds of thousands more spin-off jobs across the province.
Ontario is Canada's leader in attracting international capital investment and the fourth highest among provinces or states in North America.