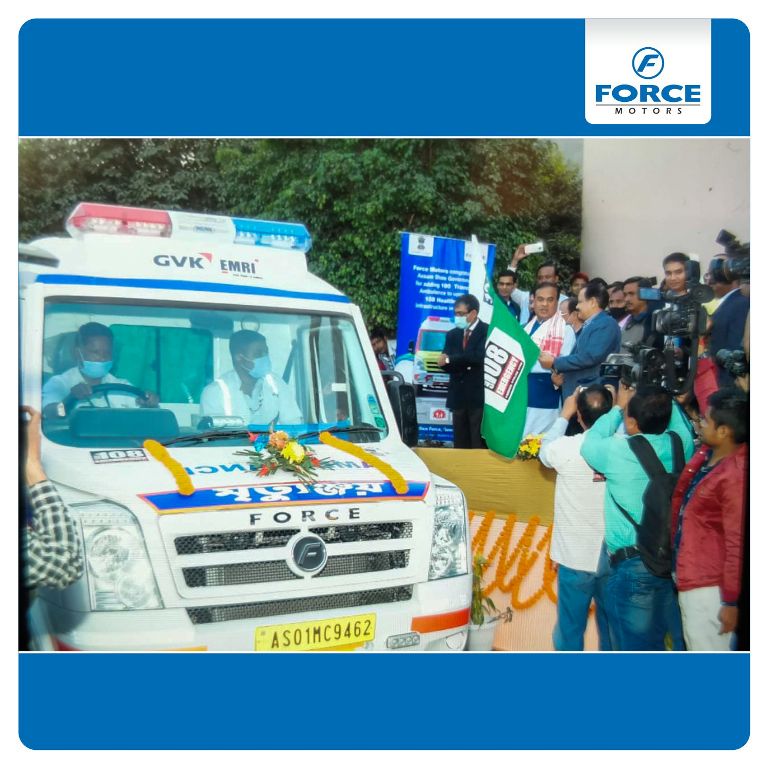 Guwahati, February 20, 2021- The Health Minister of Assam state Dr. Himanta Biswa Sarma today pressed into service 100 Traveller Ambulances as a response to the on-going COVID-19 pandemic in the state. At an event held in Guwahati, the Minister flagged off these Ambulances in the presence of state and local dignitaries.
Speaking on the occasion, Mr. Mr Khokan Kumar Ghosh- Director, Pibco Enterprise said," We are pleased to be part of this initiative led by the state and we appreciate the vision to strengthen the healthcare system during the pandemic. We are delighted that our reliable Force Traveller Ambulances will be a part of this noble cause."
The Force Traveller Ambulance range of vehicles is factory-built ambulances complying with all the latest regulations and is preferred by governments, hospitals and corporates, etc. on account of their proven performance, reliability, and durability. These Ambulances are backed by the professional and trained mechanics and fully equipped authorised service centres of Force Motors Limited.