A drive curated to cover 34 cities to celebrate the brave men and women of the
 Indian Armed Forces
Belgaum, September 8th, 2017: Air Commodore G.L. Hiremath (Veteran) and his wife, Mrs. Uma G. Hiremath today embarked on a unique road-trip across India in a Tata HEXA. Commencing from Belgaum, the adventurous couple, who are in their 60s, will drive the manual 4×4 variant of the Tata HEXA on this expedition. With a purpose to celebrate the lives of the brave men and women working in the Indian Armed Forces, the couple aims to achieve this feat by visiting 32 Air Force bases and 2 naval bases in 60 days, covering 15,100 km, across 34 cities.
According to Mr. Vivek Srivatsa, Head of Marketing, PVBU, Tata Motors, "After traversing 24 countries with the all women team of the XPD 2470, we are thrilled to be a part of this first-of-its-kind expedition of India. The HEXA delivers outstanding comfort, reliability and safety, be it on road or while displaying its off-roading capabilities. Even in the most challenging of situations, the power packed Hexa takes on all terrains with ease and supreme confidence. We are elated to support Air Commodore G.L. Hiremath (Veteran) and his wife who have chosen the HEXA for this ambitious journey."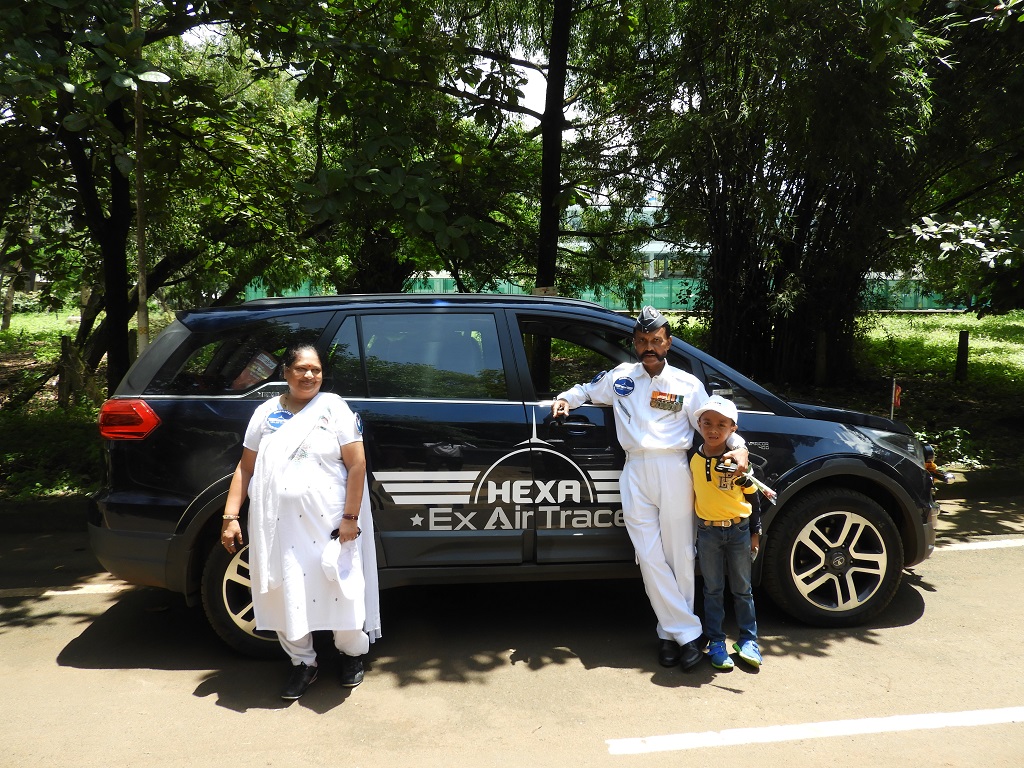 According to Air Commodore G.L. Hiremath (Veteran) – "Over the years I've had the opportunity to organise multiple rallies across the country. However, this expedition has been a long-standing dream. I have been a strong supporter of Tata Motors and their products and having owned various Tata cars, I have immense faith in the capabilities of their vehicles. With that in mind, the Tata HEXA was the perfect fit for this special journey."
With an exceptional combination of design, comfort and off-road and on-road capabilities, the Tata HEXA maneuvers through the toughest terrains and uninhabited zones, delivering a new level of driving experience. The HEXA's imposing stance has once again made it a vehicle of choice for an all-terrain conquering expedition.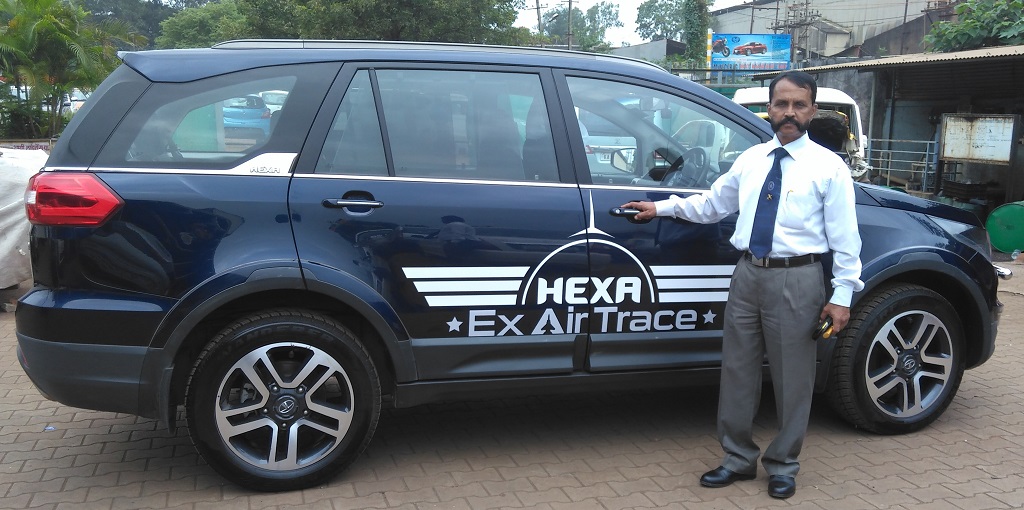 Powered by the advanced next-gen 2.2L VARICOR 400 diesel engine, the Tata HEXA delivers a class leading 400 Nm torque and 156 PS power. With a 6 Speed manual transmission, the HEXA's 'SUPER DRIVE MODES' will provide for an enhanced ride comfort and stability over different terrains. The All-Wheel Drive (AWD) system is electronically controlled via an adaptive system by Borg Warner™, with the torque on demand feature.
With the mission to drive across the country in a clockwise direction, the duo have chosen the HEXA and will put it to test, starting from the Western border, moving towards the north, through the Jammu and Kashmir, followed by the Himalayan region, across the East coast, and will continue down South to finally end this grueling journey.
In this process they will be touching the international border areas of Pakistan, China, nearby areas of Myanmar, Bangladesh and the entire coastal area.
For this journey, the Tata HEXA has been equipped with accessories such as front fog lamp, flag rod, head up display & tyre pressure monitor system (HUD & TPMs), front fog lamp mounting, digital video recorder (DVR) and decals.