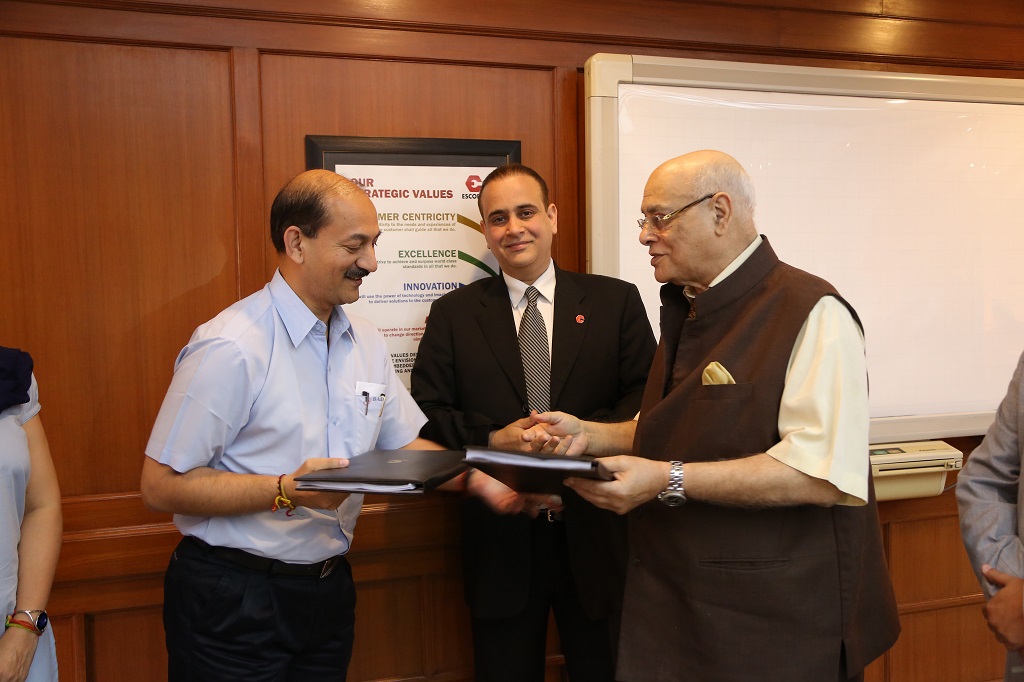 Escorts Ltd today announced the divestment of its OEM & Export business of Auto Product division to Badve Engineering Ltd., Pune in an all cash deal as a part of the planned strategic reorientation of the business to focus on core verticals in the Agri-Machinery, Construction equipment and Railway equipment.
The Auto Products business comprises an extensive product basket catering to OEMs and replacement market in India and overseas markets for all vehicle categories including motorcycles, scooters, passenger cars, commercial vehicles, and multi-utility vehicles.
According to Mr. Dipankar Ghosh, CEO, Escorts Auto Products & Escorts Railways Products, "We believe that the transfer of OEM and Export business to Badve Engineering Ltd will help us to focus on our core areas. We are delighted that Badve Engineering Ltd has stepped in to take the business forward."
Speaking on the acquisition, Company Spokesperson Mr. Shrikant Badve, Managing Director Badve Engineering Ltd., said, "We are delighted to have acquired a business that has a good market standing and the versatility to produce an extensive range of auto components for various applications."
ICICI Securities acted as transaction advisor for the deal.
About Escorts Group:
The ESCORTS GROUP is among India's leading engineering conglomerates operating in high growth sectors of Agri Machinery, Construction Equipment, Railway Equipment and Auto Components. The Group has earned the trust of over 5 Million customers by way of product and process innovations over six decades of its existence. Escorts endeavors to transform lives in rural and urban India by leading the revolution in agriculture mechanization, modernization of automotive & railway technology and transformation of Indian construction.
About Badve Group:
Badve Group is a leading automotive equipment supplier in India with manufacturing facilities spread all over India and catering to the 2W, 3W, 4W and  consumer durable segments with a very strong focus on forging client relationships with large OEMs.