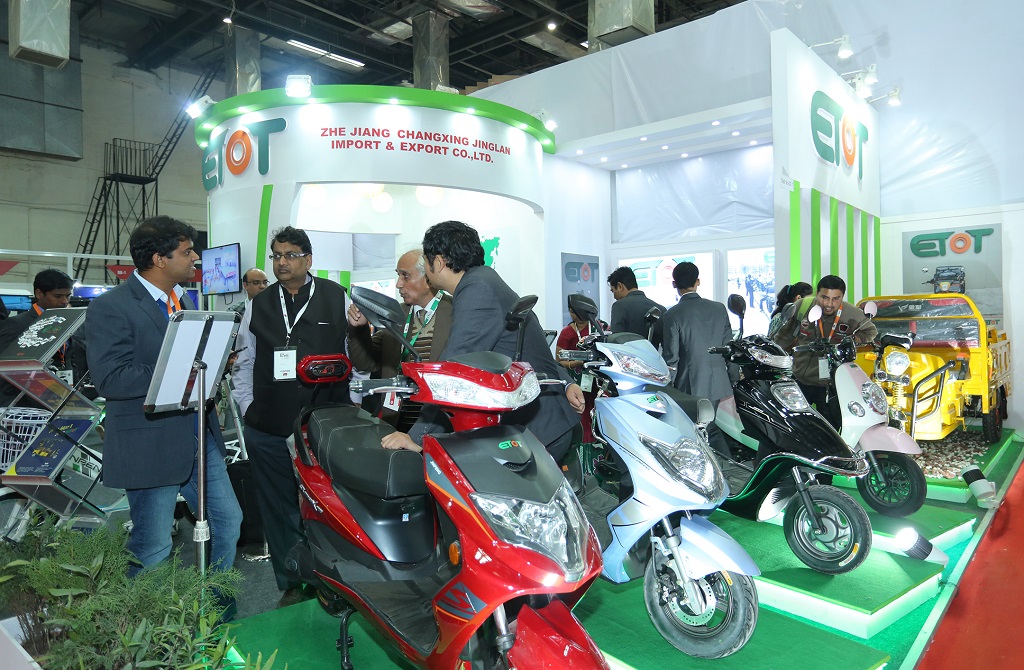 New Delhi, 22 December 2017 – 5th EV Expo 2017, the three day international expo dedicated to Electric Vehicle technology started to an enthusiastic response at Pragti Maidan today. The Expo was inaugurated  by Road Transport & Highways Minister, Sh. Nitin Gadkari at Hall No. 7 of Pragati Maidan.
Speaking on the occasion, Sh. Nitin Gadkari said" I feel the introduction of electricity driven rickshaw in this country which has liberated the poor rickshaw puller from manual labour of pulling passengers and empowered him with e -rickshaws is the biggest achievement of my life. I thank the e-vehicle industry that you have provided jobs to poor man through your innovations and have saved him from exploitation. There are more than 1 crore people in this country who are pulling goods and passengers manually, so there is a huge opportunity in this industry to provide them e-vehicles. I urge e-vehicle manufacturers to maintain standards and Quality for a better and sustainable future of this industry. Instead of spending Rs 80 on petrol Rs. 60m on deisal if the cost of running an e-vehicle is only Rs 8 and that too without pollution, then who would not want it for themselves. I strongly feel that within next 2 years, e-vehicles would become really sought after mode of transportation."
"In near future India is going to be the world's  no 1. exporter of electric vehicles to countries like Nepal &  Bangladesh and the future is very bright for e-vehicle industry in this country. If India's Rs. 7,00,000 crore oil import is reduced even by Rs. 2,00,000 crore, it will give jobs to around 2 crore youth of this country."  He further added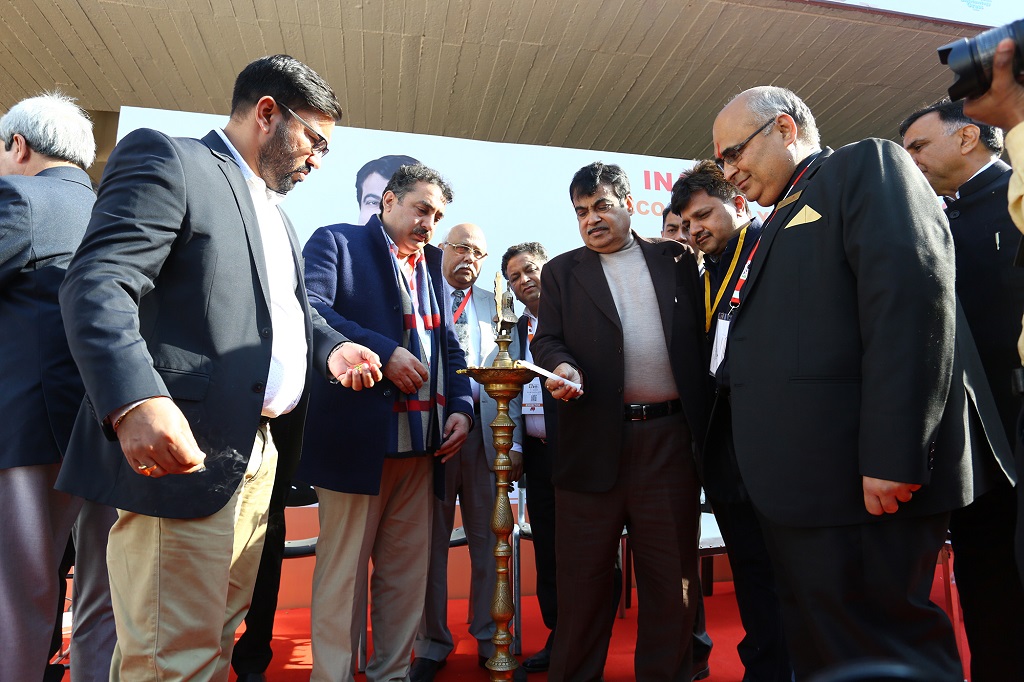 EV Expo is India's prominent Electric Vehicle Showcase and is presenting the latest technological advancements and innovations in environment-friendly 2,3,4 wheeled electric vehicles, Automotive Parts, Components and Accessories, R&D, Charging stations, Products and services related to this sector. 
Mr Rajiv Arora, Organiser 5th EV Expo said "The 5th EV Expo holds special significance, as with favourable Govt. policies and initiatives towards Electric Vehicles, we are at the starting point of a boom in demand and acceptance of all kind of electric-vehicles, right from e-two wheelers for personal use to 3 & 4 wheeled e-vehicles for public transport & goods. Besides latest technology on display, next-generation vehicle launches are also lined up at the Expo and we are getting a very enthusiastic response going by the footfall on the opening day itself"
Chairman of E-Rickshaw Committee, Ministry of Road Transport & Highways, Mr Anuj Sharma said "We thank the Govt. of India and specially Sh Nitin Gadkari, who is quite determined to push e-vehicles through effective policies and incentives to this sector. This expo is also in line with Govt's 'Stand Up india' and 'PM's Mudra Loan' initiatives and there are Banks, Micro-finance and NBFCs participating in this expo to offer attractive hassle free loans and packages for E-Rickshaws and other e-vehicles. So, it is a win-win situation for budding entrepreneurs also who want to enter the e-vehicle industry"  
In the Expo spread over 60,000 sq feet, more than 100 + Indian & International E-Vehicle companies are showcasing their technologically advanced, pollution free 2,3,& 4 wheeled e-vehicles like E-Rickshaws, E-Carts, E-bikes, E-scooters, E-bicycles, E-Loaders as well as 4 wheeled e-buses at EV-EXPO 2017.  A very important and missing link – Lithium ion batteries are also on display at the Expo.
A Number of MOU's and Technology Transfer Agreements are expected to be signed during the Expo.
EVEXPO 2017 is supported by Ministry of Road Transport & Highways, Govt. of India and is being organized in association with ICAT (International Centre for Automotive Technology) & ERMA (E-rickshaw Manufacturers Association)
Some of the prominent Indian companies showcasing their products are Lohia Auto Industries,  AUTOLITE (INDIA) LIMITED,  Sona Blw Forgings, Terra Motors India,  Okaya Power pvt. Ltd., Fusion Power Systems, Micromax Energy Ltd &  Altius Techonologies, etc
China has the highest number of foreign Exhibitors with over 20 Chinese companies showcasing their E-Vehicle products.