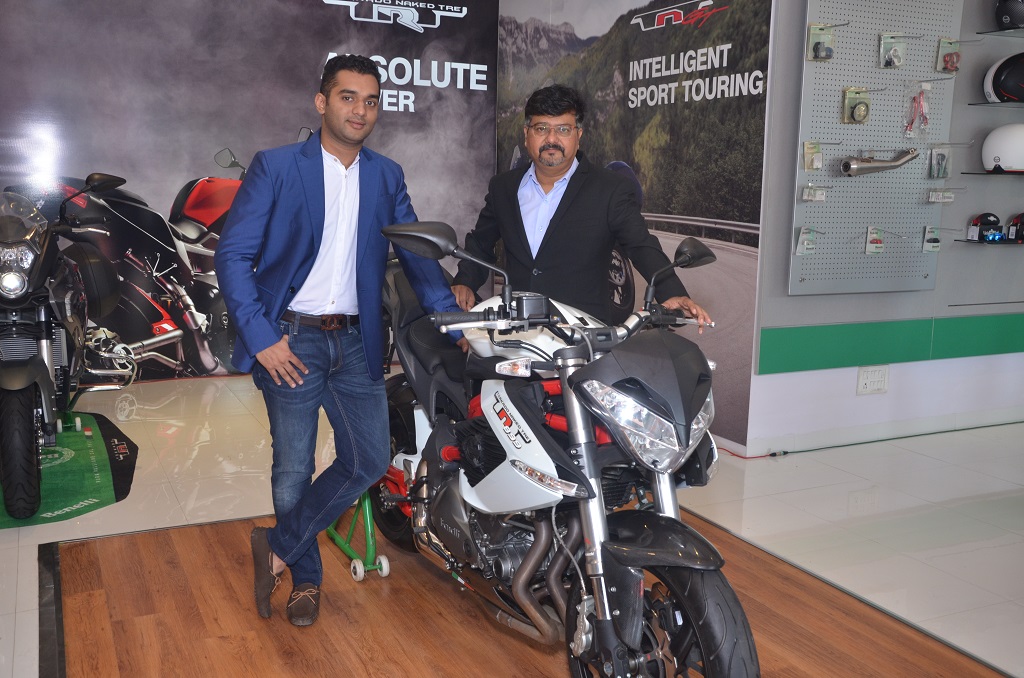 Showroom delivers 25 bikes to customers on the launch day
DSK Motowheels, one of India's most well-established and strongest players in the superbike industry, has announced Ishna Automotive Pvt. Ltd as the new dealership for its Jogeshwari (East) showroom for Benelli, the legendary Italian superbike brand. The change of dealership at the ultra-modern showroom is aimed at adding thrust to DSK Benelli's sales and services in the region and saw a delivery of 25 superbikes to DSK Benelli customers on the first day.
Operating under the dealership of 'Ishna Automotive Pvt. Ltd.', the state-of-the-art showroom exhibits the entire exquisite range of 'Tornado Naked Tre' or 'TNT' superbikes that include TNT 25 – Single Cylinder 250cc engine,  TNT 300 – In-line two-cylinder 300cc engine, TNT 600i (ABS) – In-line four-cylinder 600cc engine, TNT 600 GT – In-line four-cylinder 600cc engine, TNT 899 – In-line, three-cylinder 898cc engine and TNT R – In-line, three-cylinder 1131cc engine. Located in one of the liveliest areas of the city, the outlet truly reflects the premium luxury that the brand stands for, receiving a significant thrust with the announcement of the new dealership.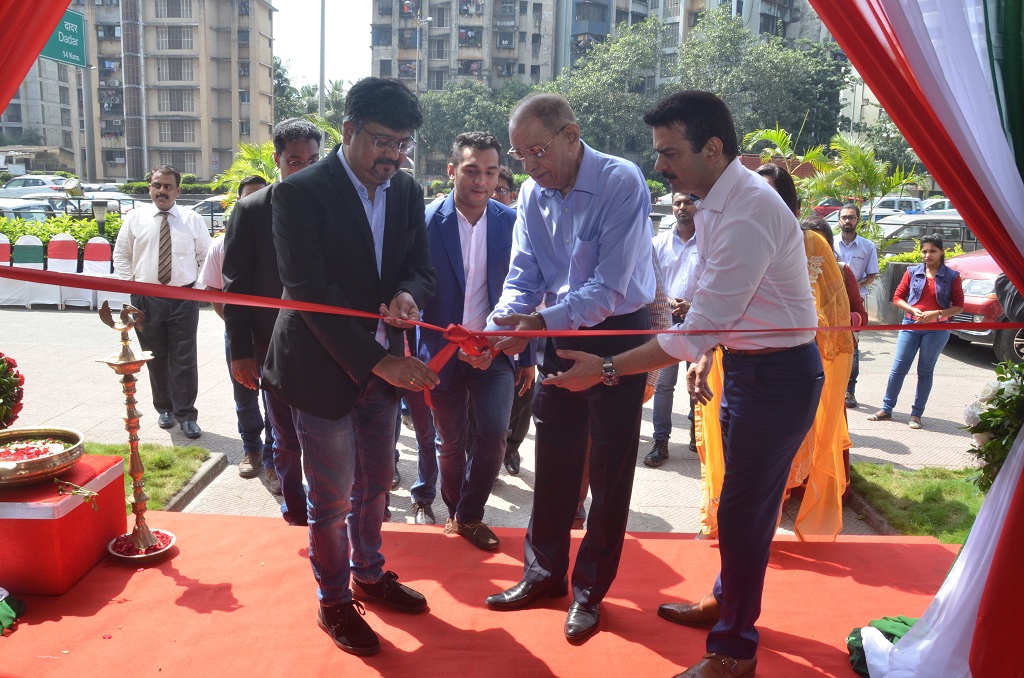 Speaking on the launch, Mr. Krishna Malge, Associate Vice President, DSK Motowheels, said, "As we stand on the cusp of a new era in the superbiking industry, DSK Benelli has left no stone unturned to provide an all-round service for our highly discerning customers. In line with our commitment to quality and excellence, we are delighted to hand over the baton for our Jogeshwari (East) showroom to Ishna Automotive. With its extensive market understanding, we are confident that the new dealership will facilitate greater consumer engagement and will bring a veritable thrust in terms of sales and growth to the showroom. We are positive that our association with Ishna Automotive. will rapidly boost the company's overall sales in the region."
Born of rich, pure lineage, DSK Benelli today boasts an impressive range of globally-respected superbikes that marry heritage, innovation, styling and technological prowess. DSK Benelli's distinctly stylish motorcycles are known for their Italian flamboyance and the ability to provide riders from all walks of life a pure, high-performance experience.
The showroom will showcase the entire gamut of DSK Benelli superbikes at attractive price points: 
(Ex-showroom, Mumbai)
 TNT 25 –                             INR 1,75,000/-
TNT 300 –                          INR 3,14,000/-
TNT 600i (ABS) –           INR 5,95,000/-
TNT 600 GT –                   INR 6,23,000/-
TNT 899 –                          INR 9,89,000/-
TNT R –                               INR 12,31,000/-
With the company's mounting sales and service network, the brand offers 24×7 on-call breakdown service and a 4-year unlimited kilometre extended warranty on its entire range of DSK Benelli superbikes.
DSK Benelli owners also have access to an entire range of attractive Benelli accessories and merchandise that include superlative CNC parts, riding gear, helmets with sleek design and safety features, to quirky stickers and decals.