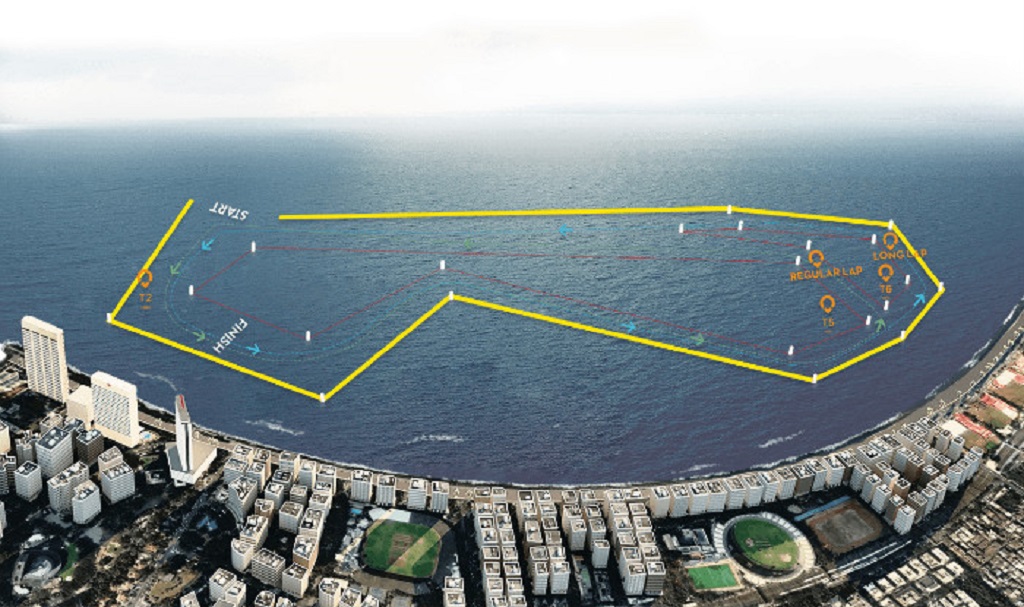 ~This is the first time in the world that something like this had been attempted. The team took over three weeks to construct the outstanding stretch of buoys ~
~ The record was created at the Nexa P1 Powerboat, Indian Grand Prix of the Seas which was held in Mumbai ~
Mumbai, March, 2017:
The weekend gone by witnessed magnificent powerboats zip past the coast at Marine Drive during the Nexa P1 Powerboat, Indian Grand Prix of the Seas which was held in Mumbai. All on-water requirements and safety along with consultation to pull off a successful water racing event was taken care of by Drishti.
At the prestigious P1 Powerboat racing event Drishti created a magnificent chain of 5,700 buoys or floating balloons to create a race track on water. With this Drishti attempted a new Guinness World Record for the longest chain of buoys or floating balloons used to create a race course on water. Ankit Somani, MD, Drishti along with his team of 60 workers crafted a 5.2 km race course on water for the global water sport event. This is the first time in the world something like this had been attempted. The team took over three weeks to construct the outstanding stretch of buoys.
"It feels great to achieve such a milestone. This means a lot to Drishti. We had to innovate and improvise much more than we thought of while on the job since we were trying to create something that hadn't been attempted on the global level before. We are now submitting all the necessary evidence to the Records Management Team and will await official confirmation from the Guinness World Record team." said Ankit Somani, MD, Drishti after attempting the Guinness World Record after a successful three-day racing event where the best racers from the world competed at the Indian Grand Prix of the Seas.
The one of its kind P1 Powerboat event was promoted by Procam International under the aegis of Union Internationale Motonautique (UIM) and P1 Global saw seven teams with two boats each competing on a specially-designed 5.2 km course. The racing track created in the sea, was off the Marine Drive promenade between the Nariman Point and Girgaum Chowpatty and back. The best speedboats from over the world participated in the race. 2017 saw just one race take place, but the number is set to rise to four in 2018 with two races scheduled to take place in India, while two more will happen internationally.