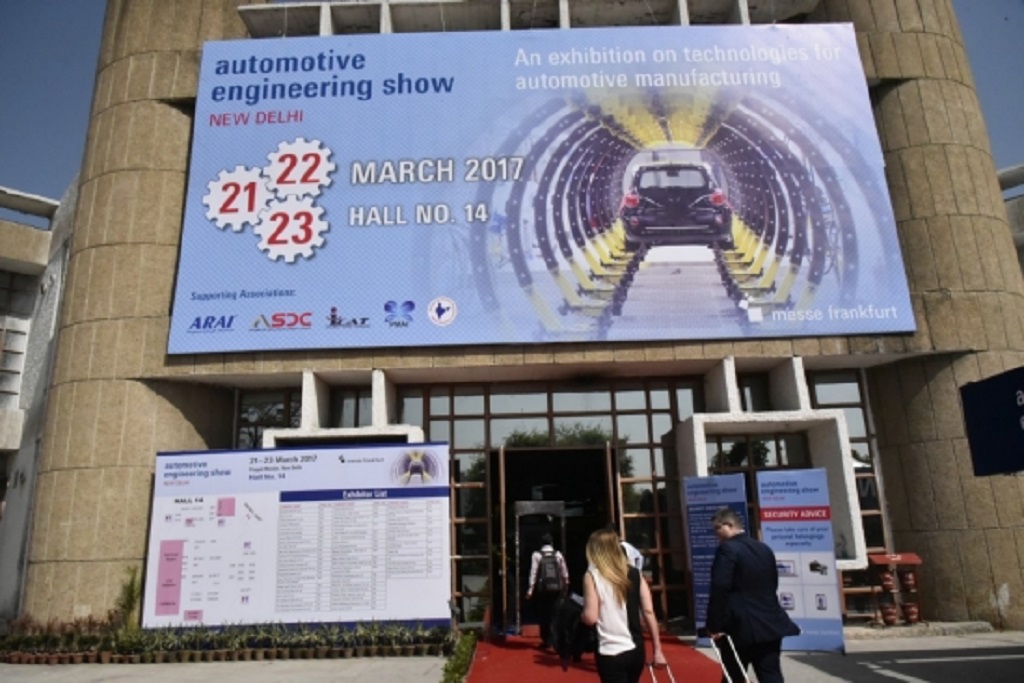 Workshops, live sessions and product demonstrations appreciated for bringing decision makers together
Targeted and regional visitor approach garners interest for next edition in Chennai
The automotive industry is at the core of India's manufacturing economy. Covering all the key automotive clusters through its Pune, Chennai and the latest Delhi edition, Automotive Engineering Show (AES) has uniquely positioned itself as a key business event with regional expertise and networking opportunities for industry players. This was clearly reflected at the successful launch of AES in New Delhi last month where the decision makers were exposed to new and cost-effective solutions for optimising their shop floor and manufacturing techniques.
Steering the wheel towards NCR auto-cluster, the debut edition of AES New Delhi attracted 55 exhibitors and 3,169 trade visitors to hall 14 of Pragati Maidan where technology frontrunners including Banner Engineering India, Dow Corning India, Faro Business Technologies India, ifm electronic India, Keysight Technologies India, Leuze Electronic Pvt Ltd, Micro-Epsilon India Pvt Ltd among others demonstrated their product expertise with live technology demonstrations.
Mr Dharmesh Shah, Commercial Manager, Dow Corning said: "We have different product segments and have had quite a few product launches at AES. This time at the Delhi fair, we also participated in the technical seminar that was arranged for us and were fairly delighted to see the response with the quality of the participants. From our side, technical experts had made their presentation, which was very well received by the audience. Based on the response we have got at the show, we consider AES as an ideal platform for our business to bring in our solutions to the automotive world, and we are surely re-booking for the upcoming edition."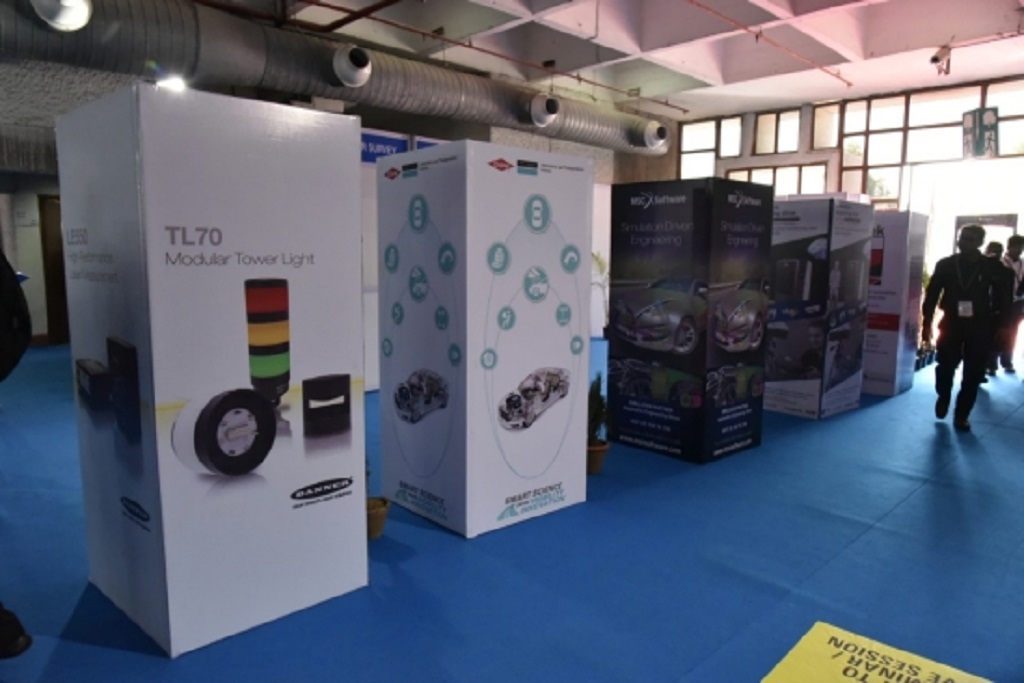 Starting out on a small yet impactful scale alongside ACMA Automechanika New Delhi, the exhibition captured high interest of automation adoption among auto players and has become a sourcing platform for key players. Mr Udesh Kumar, former Vice President, SCM, Yamaha Motors India Ltd said: "I have visited AES earlier, and I am happy to be here at its debut in New Delhi as well. The exhibition was impressive and with a host of quality exhibitors and technologies. I would certainly like to be part of the next edition if I am in India."
Alongside the exhibition, the highly intensive workshops and live sessions acted as a catalyst in bringing key decision makers and technology players to the fair. Among the high-profile delegations visiting the fair was Shri Girish Shankar, IAS, Secretary, Ministry of Heavy and Public Enterprises, Government of India who said: "The Auto component Industry is one of India's abridged industry with multiple growth prospects and Mission 2026 gives huge responsibility to component manufacturers and OEMs. We are working on the roadmap and the implementation which focuses on how the growth should be placed under auto components and electrical mobility. AES Seminar provided a forum for exchange of insights for development, integration and convergence of technology in this regard. The presence of the seniority and right players in the hall signified importance of auto component and automobile sector and the topic the need of the hour."
The success and targeted visitor approach of the fair has already garnered interest from industry players for its next edition including confirmations from ifm electronic India Pvt Ltd, Schmalz India Pvt Ltd, Faro Business Technologies Pvt Ltd, Dopag India Pvt Ltd, PolyWorks Software India Pvt Ltd, Bombay Tools Supplying Agency Pvt Ltd, Futura Apsol Pvt Ltd among others. Mr Prabodh Naik, Senior Product Manager – Vision – Banner Engineering Pvt Ltd confirmed: "We have showcased many of our industrial automation products like sensors, safety sensors, wireless products and measurement inspection and have largely achieved our objectives of participation, in terms of generating good quality leads and many inquiries have been generated. We are happy to have participated at AES, and would consider re-booking for the next edition."
Returning once again with a strong focus on 'Operational Excellence', Automotive Engineering Show is scheduled to take place from 9 – 11 November, 2017 in Chennai.