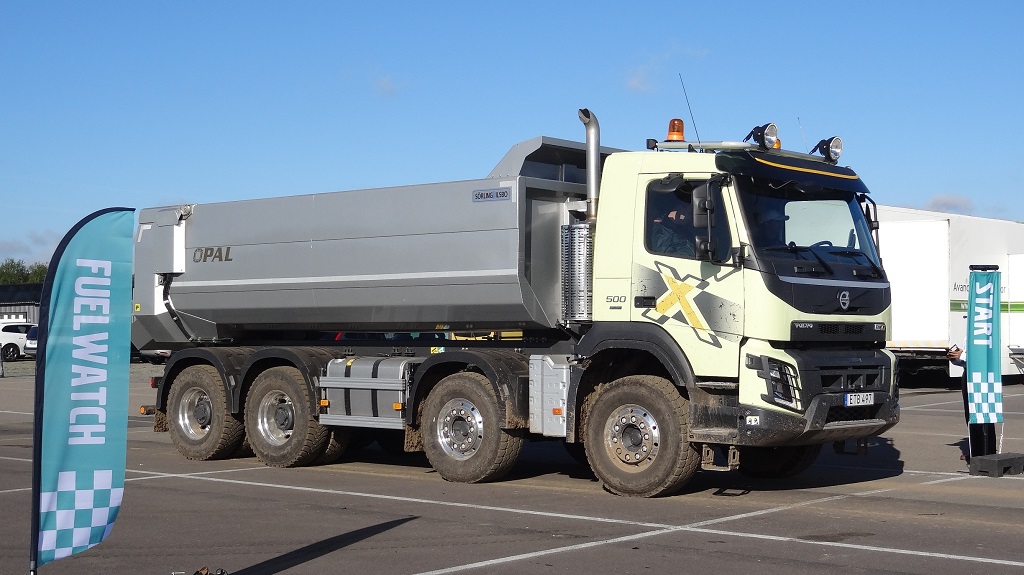 After a thrilling final session, Mr. Hsu Chin-lung from Taiwan emerged to become the winner, claiming the title of Asia Pacific's most fuel-efficient driver in the on-road category
Janghyun Son from Korea emerged as this year's most fuel-efficient driver in the off-road category
Anil Reddy from India stood as 1st runner up in the Asia Pacific Fuelwatch Challenge in off-road category
Fuel-efficiency margins clocked by the winners of the on-road and off-road categories set new targets for possible cost savings in a real-world context
[15 SEPTEMBER 2016, FALKENBERG, SWEDEN] For the tenth consecutive year, the Asia Pacific Fuelwatch Challenge crowned its winners in the annual finals of the event. After a series of national competitions across the region, fourteen top contenders met for a decisive race at the Falkenberg Racetrack in Sweden, the home country of Volvo Trucks.
Following superb performances in their respective categories, Mr. Janghyun Son and Mr. Hsu Chin-lung were announced as the top-most fuel-efficient drivers of the Asia Pacific region in off-road and on-road category respectively. Mr. Janghyun Son drives a truck and owner of Moa ICT transporting aggregate, construction waste in Korea. Mr. Hsu Chin-lung is a professional driver at a big Transport company of Petrol Chemistry, Industry indicators in Taiwan.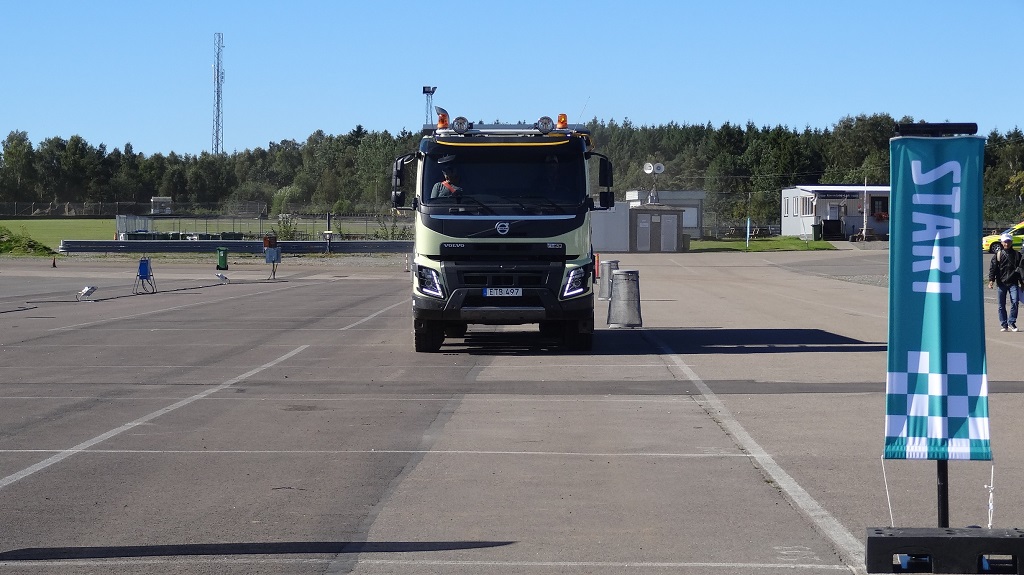 The Indian driver, Mr. Anil Reddy, who was national champion for the Fuel watch challenge held at regional level in India, stood with marginal difference from the winner as first runner-up of the Asia Pacific Fuelwatch Challenge in off-road category. He drives mining truck at SV Engineering Construction in India.
Empowering sustainable growth
Initiated by Volvo Trucks, global leader in sustainable transport solutions, the Fuelwatch Challenge is a competition in fuel efficiency and driver productivity that has become a mainstay event of the industry. It brings together technology and care, with the best trucks and the best drivers, to highlight the massive impact of fuel economy on operating costs and sustainability for the transport industry.
During the Asia Pacific Fuelwatch Challenge 2016, drivers demonstrated their competency in vehicle handling at optimal fuel efficiency. Using Dynafleet, the company's proprietary fleet management system, fuel efficiency scores were accurately measured based on four key aspects – braking, speed adaptation, engine and gear utilization and standstill. Data on fuel efficiency, driver's uptime and overall productivity were collected to gauge contestants' performances and identify specific areas for improvement.
More than a competition, the Fuelwatch Challenge showcases real-world cost benefits for companies and industries, whilst positively impacting the environment and society-at-large. The role that drivers play is integral to achieving optimal fuel efficiency. Each edition of the competition continues to reinforce that training, coupled with insights from Dynafleet telematics, can significantly improve drivers' performance and benefit businesses in the long run.
Expressing both joy and relief after their winning performances, the two champions fought hard to find the words to describe their feelings. The champion of on-road APAC Fuelwatch Challenge 2016 said: "I was not expecting this, but I am very proud and overwhelmed with what I have achieved. I am now aiming to keep the good work continuing to the global final." And his fellow champion Mr Janghyun Son continued by stating: "It's an honor to be able to participate in the Volvo Trucks APAC Fuelwatch Final as a representative of Korea.  And I am so happy. If anyone would ask me what the secret is, I would just say to sit back, relax, and then trust your truck. It's Volvo!".
Mr. Anil Reddy from India, 1st runner up in off-road category, mentioned that he feels proud to be a Volvo truck driver, and will percolate down his learning from the competition and importance of fuel efficiency to his fellow drivers back in country.
Every drop counts   
To win the title of the most fuel-efficient driver in the on-road category at this year's Asia Pacific Fuelwatch Challenge, Mr Hsu Chin-lung clocked 32% less fuel compared to the highest amount of fuel burnt at the event.
In the off-road category, Mr Janghyun Son clinched the top prize with a notable achievement of 14 % less fuel consumption relative to fellow contestants.
Congratulating the winners on their achievements, Heléne Mellquist, President of Volvo Trucks International, added: "The great performances offered by our contestants underline the importance of the driver when it comes to achieving optimal fuel efficiency. This competition is all about sharing insights to improve drivers' performance and benefit businesses in the long run."
Mr. GV Rao, Director – Product, Brand and Marketing of Volvo Trucks India, who led Volvo trucks' Indian contingent to Gothenburg, congratulated Mr. Anil Reddy, SVEC driver from India for emerging as 1st runner up in the Asia Pacific Fuelwatch Challenge in off-road category. He added "It's a proud moment for India and its driver community. With each edition of fuel watch, competition is becoming more and more intense and Indian drivers are becoming increasingly competitive to contest and win at the global competition. The competition like this signifies the importance of driving behavior and its contribution towards achieving higher fuel efficiency, productivity and safety."
Mr. Rama Rao A S, EVP – VE Commercial Vehicles, praised Mr. Anil Reddy for emerging as 1st runner up and demonstrating great skills on global platform. He commented "Volvo trucks in India is firmly committed to customers in optimizing fuel consumption in their operations and will continue to drive this through various initiatives to sensitize customers and drivers for best driving and maintenance practices."
The mission of the Asia Pacific Fuelwatch Challenge is to optimize performance at minimum cost to businesses, society and the environment. Since its inaugural event in 2007, more than 15,000 participants have become ambassadors of the Fuelwatch community, sharing skills and technical knowledge picked up at the event to promote a more fuel-efficient industry. For drivers to go further, for the industry to maximize profitability, and for society to drive real and sustainable change – every drop counts.