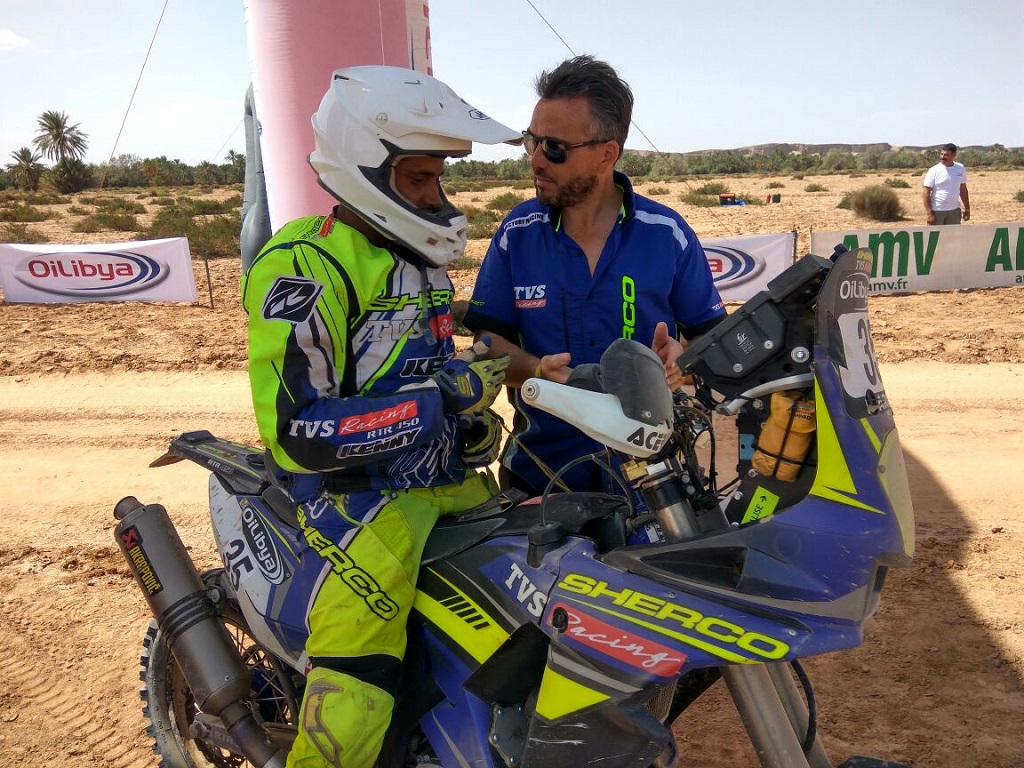 Leg 3 Update: OiLibya Rally of Morocco- Sherco TVS Rally Factory Team's Aravind KP climbs to 19th place in 450 cc class
At the end of Stage 3 of the rally, Sherco-TVS' Aravind KP continues to move up the rankings breaking into the Top 20 and is now placed at 19th in the 450 cc class. His overall rankings have also improved to 25th, the FIM rank including quad bike is at 20th. With 2 stages remaining in the rally, KP is hoping to steady progress up the rankings.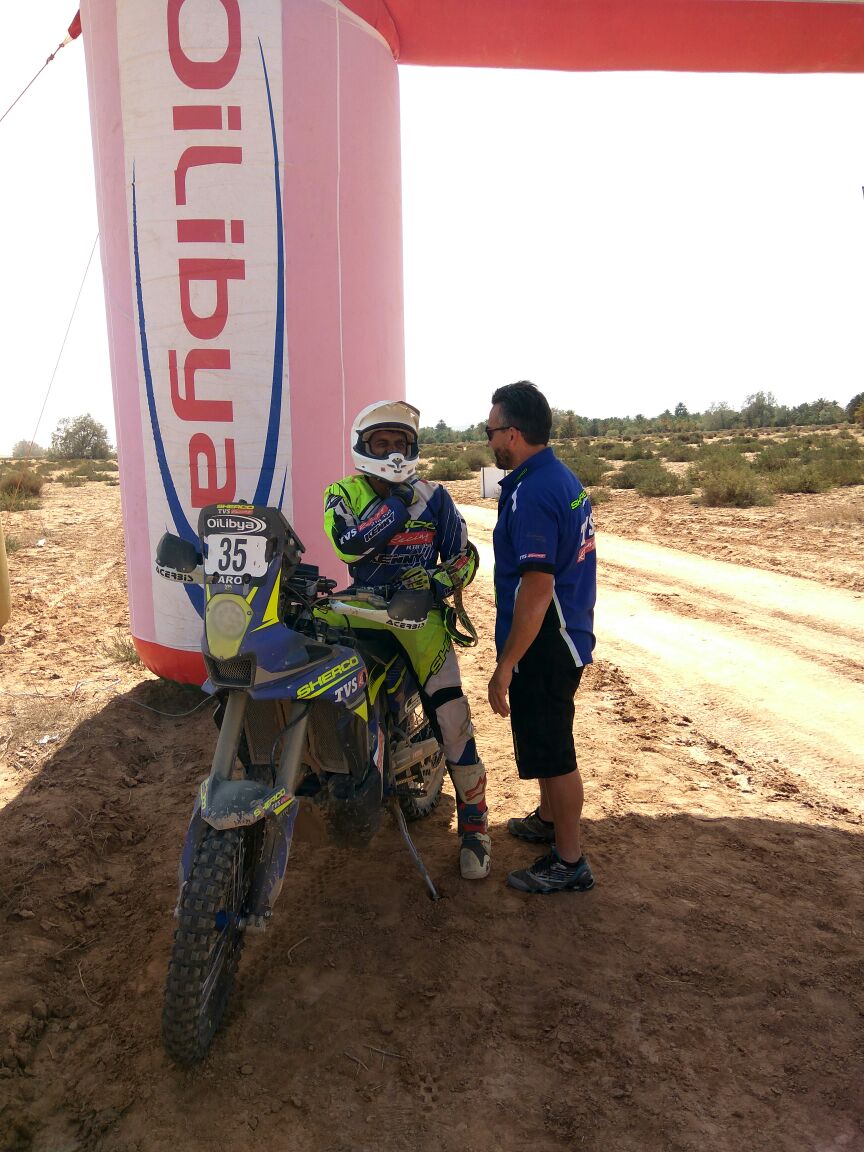 His team mates Juan Pedrero currently stands at 8th in the 450 cc class & Adrien Metge at 12th in the same class. Overall Pedrero stands at 8th and Metge at 14th in the rankings chart.