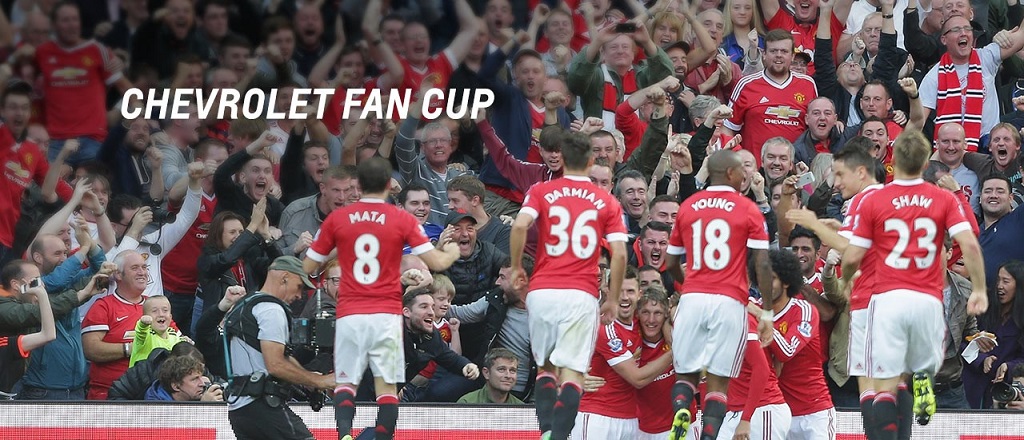 Fan from Hyderabad gets a once in a lifetime opportunity which money can't buy
Chevrolet today announced that it will kick start the dream journey of a Manchester United Fan from Hyderabad to Old Trafford, the home ground of the legendary football club, Manchester United. The objective of the Chevrolet Fan Cup is to celebrate the passion of Manchester United fans in India by turning their dreams into reality.
The winner was selected through a Chevrolet Fan Cup Contest on Chevrolet India's website, encouraging fans of Manchester United to answer "How Do You Celebrate after a Goal?" with a celebration picture of their own. The most eye-catching entry was selected along with a companion for an all-expense paid experience at Old Trafford.
The winner gets to play an exclusive Chevrolet Fan Cup football tournament and get a chance to be coached by Manchester United Legends and play a match on the actual Old Trafford pitch, a chance that normal visitors never get. The winner will also be given a glimpse the Manchester history with a tour of the football museum. This makes it an opportunity that 'money can't buy'.
"Football transcends geographic, cultural and language barriers and with the Chevrolet Fan Cup, we aim to give Indian fans the experience of a lifetime by putting them at the center of the action at Old Trafford in United Kingdom. We are dedicated to growing the Chevrolet brand in India and our focus on football will continue to help us achieve this goal," said Jack Uppal, Vice President, Marketing & Customer Experience, General Motors India.
The winner, Bharath Singh, 25, from Hyderabad is a die-hard Manchester United supporter. An MNC employee,he is a die-hard Manchester United supporter and is a working committee member of the Manchester United Supporters Club in Hyderabad. He has actively represented his college in Baseball, Softball and Football.
The Chevrolet Fan Cup contest is the global campaign. There are seven countries or regions joining this program (India, Indonesia, Korea, Middle East, Thailand, Vietnam and South Africa), with eight winners per country (56 winners in total). Manchester United has more than 659 million supporters around the world. Chevrolet started its seven-year shirt sponsorship of the club in 2014.Chevrolet's sponsorship of Manchester United brings together two global giants with a strong global presence. Chevrolet started its seven-year shirt sponsorship of the club in 2014.