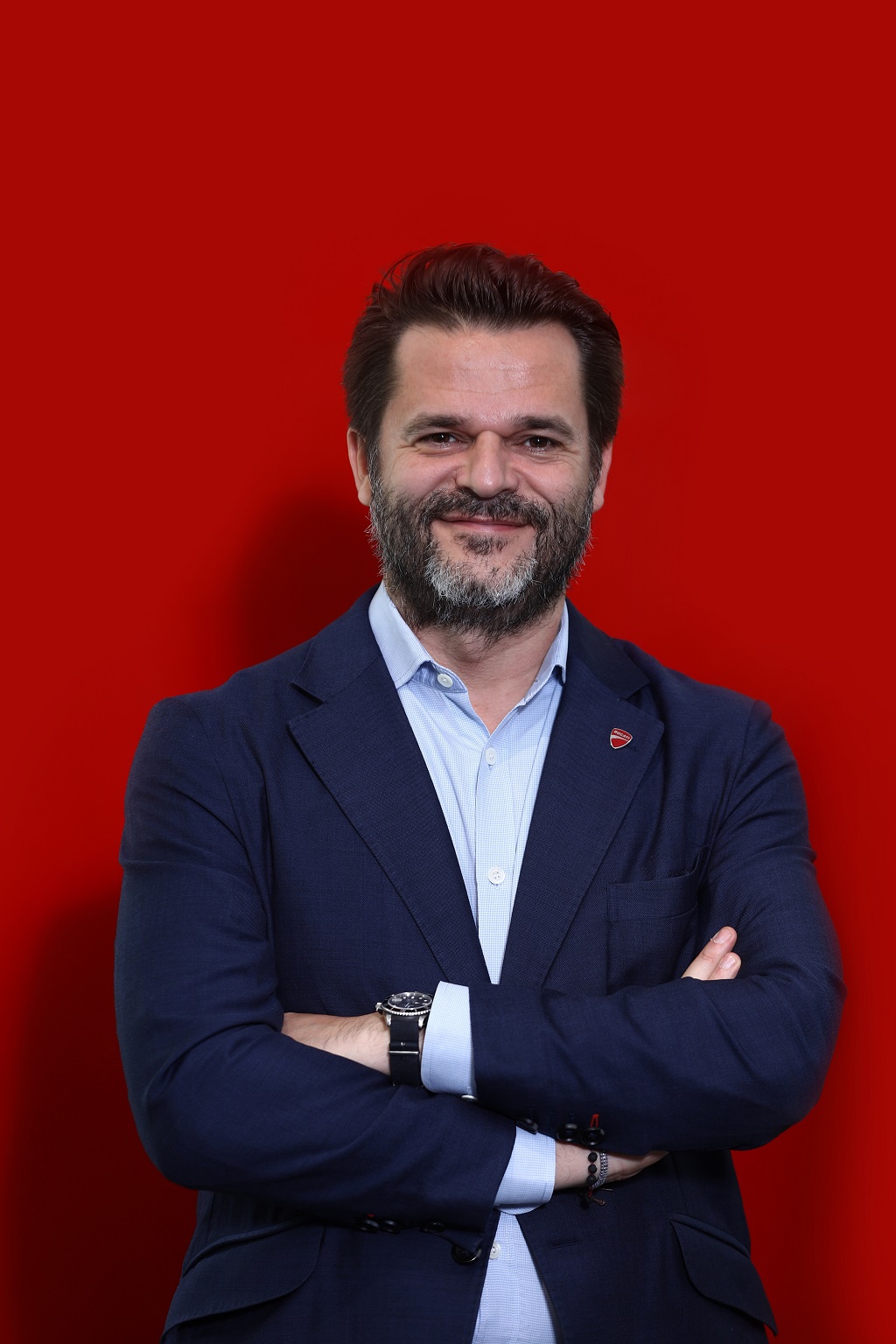 Bologna 7/7/2017
Italian motorcycle manufacturer, Ducati, announces a management change in its subsidiary Ducati India Private Limited. With Ravi Avalur moving to another challenging international role, Ducati Motor Holding announces Sergi Canovas Garriga as the new Managing Director for Ducati India.
Ducati wishes to thank Ravi for his services during the last four years where he has managed the foundation of Ducati India Pvt. Ltd. and successfully set-up operations for Ducati in India.
Spanish born, 44 year old, Sergi Canovas Garriga, currently Ducati India Sales Director, will assume the position of Managing Director for Ducati's national sales company in India.
He will report directly to Marco Biondi, Ducati Regional Director Asia.
After leading different positions in Sales, Marketing & Network Development in the Piaggio Group, first in Spain then in Indonesia and lastly in Vietnam, Sergi Canovas joined Ducati early this year. He has had a solid career in the automotive sector for over 12 years and with his experience will further develop Ducati's presence in the Indian Motorcycle Market.
"I am happy to accept this new important role" says Canovas. "I am especially looking forward to working closely together with the complete Indian Dealer Network and the Ducati India team, which has been unchanged since the foundation of Ducati India and therefore has important know how. Continuity in the Indian market is very important for me."
Ducati Motor Holding S.p.A. – A Sole Shareholder Company – A Company subject to the Management and Coordination activities of AUDI AG
Founded in 1926, Ducati now builds racing-inspired motorcycles characterised by performance engines with desmodromic distribution, innovative design, and avant-garde technology. The company produces a range of premium motorcycles with technical and design features that covers the main market segments with the following model families: Diavel, Hypermotard, Monster, Multistrada, Superbike, SuperSport. In 2015 Ducati presented the Ducati Scrambler: not just a new motorcycle but rather a new brand, offering a whole new world made up of bikes, accessories and apparel that provide the last word in creativity and self-expression. These authentic icons representing what the world knows as "Made in Italy", together with an extensive range of associated accessories and technical and lifestyle apparel are distributed in 90 countries globally. Breaking all records for the company, in 2016 Ducati delivered over 55,451 motorcycles to customers. Ducati competes in both the World Superbike and MotoGP World Championships. In Superbike, Ducati has won 17 Manufacturers' titles and 14 Riders' titles. Ducati has been competing in MotoGP since 2003, winning both the Manufacturers' and Riders' titles in 2007. Ducati's main factory site and headquarters is located in the Borgo Panigale area of Bologna, Italy, with an additional assembly factory in the Rayong Province of Thailand and a CKD provider in Manaus, Brazil.