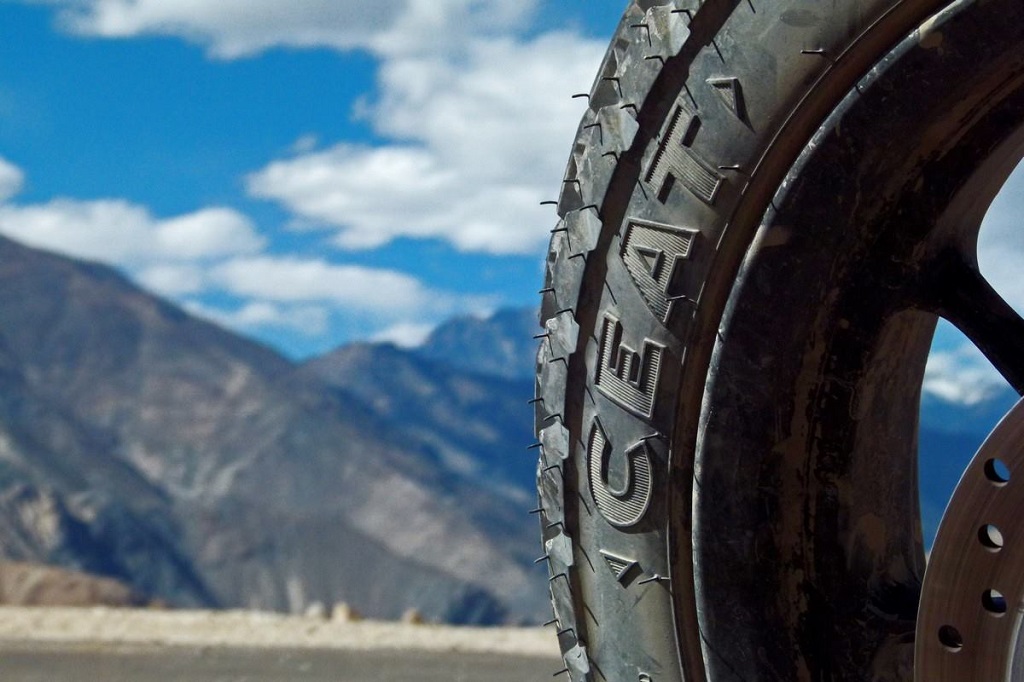 Mumbai, 9th March 2017: Indian tyre manufacturing giant CEAT Ltd rolled out its latest product, CEAT MILAZE for the high selling Taxi SUV segment. The niche tyre provides an improved life and load carrying capacity along with higher mileage up to the tune of one lakh kilometers.
CEAT MILAZE tyres are fabricated from a special functionalized polymer-based compound. The tyre with its unique features like high mileage tread compound and wide circumferential groove increases the longevity and mileage of the tyre and uniformly interacts with the road reducing the noise created due to friction. It has new-generation resistance tread compound and optimized NSD shoulder depth for better tread life. Specifically designed for high selling taxi SUV segment in 205/65R15 size, CEAT MILAZE is now available across India.
Manufactured using CEAT's proprietary rubber compound, the range offers customers the ability to cover maximum distance with minimum weathering. CEAT MILAZE tyres with improved safety features such as robust cavity, rigid tread shoulder block and uniform patch results in more safer and secure drives.
Commenting on the launch, CEAT's Vice President-Marketing, Mr Nitish Bajaj, said, "With CEAT tyres, we aim in making mobility safer and smarter every day. CEAT MILAZE tyre is a smart step towards catering to the needs of the high selling taxi SUV segment drivers in the country. With its multiple features and benefits, we have received a good response and now we are confident that the new CEAT MILAZE tyres will become the first choice for our customers."
About CEAT Ltd (www.ceat.com):
CEAT, the flagship company of RPG Enterprises, was established in 1958. Today, CEAT is one of India's leading tyre manufacturers and has strong presence in global markets. CEAT produces over 15 million tyres a year and offers the widest range of tyres to all segments and manufactures world-class radials for: heavy-duty trucks and buses, light commercial vehicles, earthmovers, forklifts, tractors, trailers, cars, motorcycles and scooters as well as auto-rickshaws.
About RPG Enterprises (www.rpggroup.com):
Mumbai head-quartered RPG Enterprises is one of India's largest industrial conglomerates. With over 15 companies in its fold, the group has a strong presence across core business sectors such as Infrastructure, Tyre, IT and Specialty. Established in 1979, RPG Enterprises is one of India's fastest growing business groups with a turnover a turnover in excess of Rs.21,000 crore.