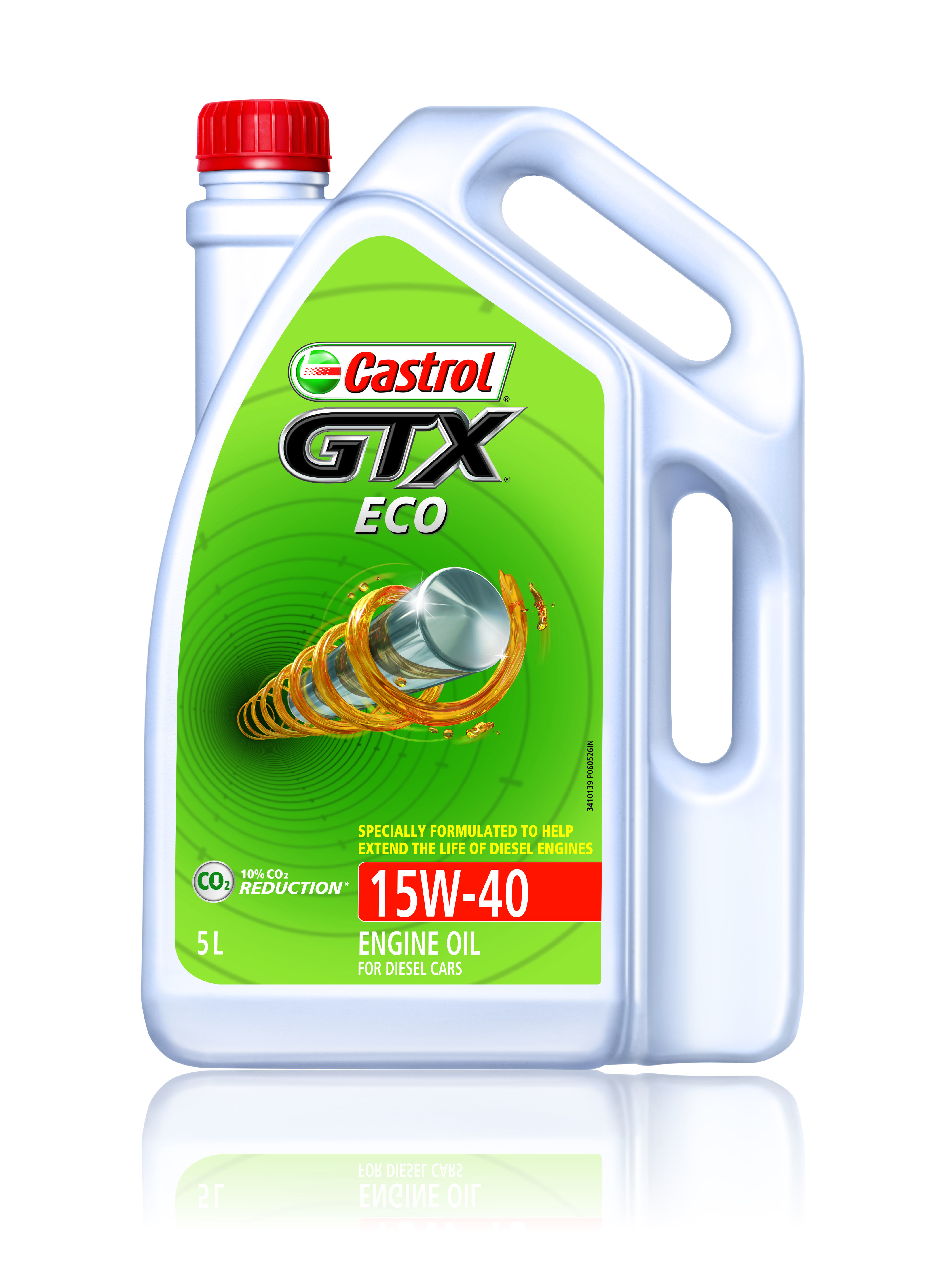 Mumbai launch marks a pioneering first step in eco-engineered lubricant technology
Castrol GTX ECO delivers 10% CO2 reduction* AND helps extend engine life
Castrol, the global lubricants manufacturer, has launched the first 'Eco' product in its GTX range for cars; Castrol GTX ECO. Harnessing cutting edge technology formulated by Castrol's scientists, Castrol GTX ECO provides the same protection that can help to extend engine life but by using re-refined oil, it delivers a 10% reduction* in CO2 when compared with standard Castrol GTX Diesel products.
Castrol GTX ECO uses an innovative base oil blend of 50% virgin oil and 50% re-refined oil. A rigorous re-refining process includes dewatering, defueling, demineralisation, vacuum distillation and distillate treatment. Castrol GTX additive technology is then used to fortify the oil to create a high performance product that can help to extend engine life but with 10% less CO2 produced from the oil's life cycle.
This carbon reduction was verified after rigorous testing, and analysis by the world's leading sustainability consultants, ERM.
Kedar Apte, Head – Brand and Communications at Castrol India commented:
"Our team of experts has achieved what was previously thought impossible: to deliver significant CO2 reductions from the oil's life cycle, while providing the benefits of Castrol GTX Diesel, which helps to extend your engine life by providing 2 times better protection from soot problems**. By re-refining used oil and delivering it as a high-quality product, Castrol GTX ECO delivers CO2 reductions without compromising on engine performance or protection."
*With its specially developed refining process, CO2 equivalent emissions are reduced by 10% during the lubricant's life cycle. 10% CO2 reduction based on 2015 Life Cycle Assessment when compared with Castrol GTX Diesel 15W-40.
**2x better than the API CH-4 limit for soot-related viscosity increase, as measured in the industry T8-E engine test.