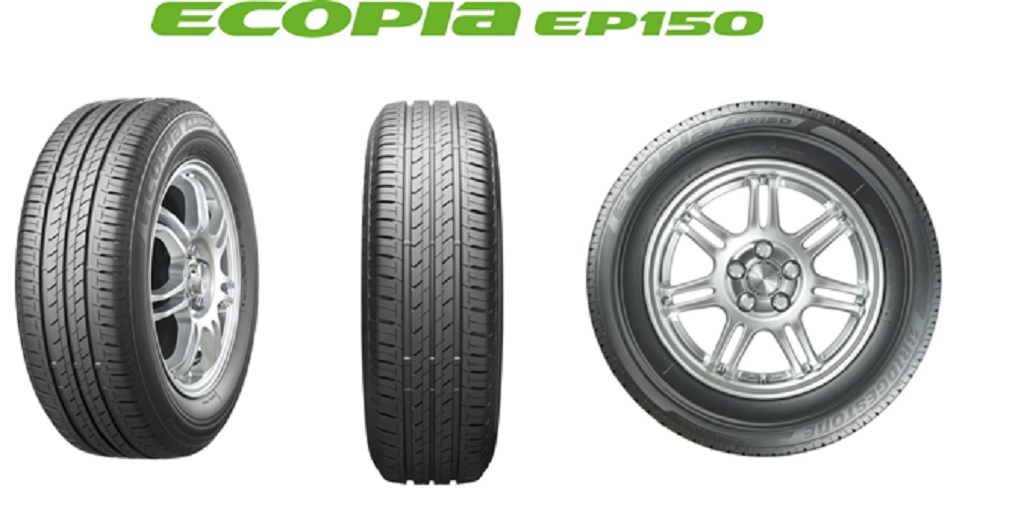 New Delhi (January 24th, 2017): Bridgestone India Pvt. Ltd., subsidiary of the world's largest tyre and rubber company, Bridgestone Corporation, today officially announced its 1st original equipment(OE) fitment for ECOPIA – its fuel efficient and eco-friendly tyre range, with EP150 to be fitted on the all new Maruti Suzuki's – IGNIS, India's first premium urban compact vehicle for the millennials.
"We are proud to announce our 1st original equipment fitment for ECOPIA tyres with the newly launched car IGNIS from Maruti Suzuki. We are honoured to supply our eco-friendly tyres EP150 with IGNIS which cater to a new segment of premium urban compact vehicles for the masses. Ecopia which was launched one year back in October 2015, has received a positive response which has led to the exponential increase in the sales of Ecopia tyres. Ecopia tyres are available in 26 sizes ranging from 13″ to 18″ rim diameters and is designed to fit many popular vehicles", Mr. Katsuyuki Yamamura, Director of Consumer Products, Bridgestone India Pvt. Ltd. said.
ECOPIA EP150 tyres utilize unique compounds and cutting-edge technology in tread design to strike a balance between fuel efficiency, safety and durability. Engineered for the cost-conscious and eco-conscious driver, EP150 has low rolling resistance that reduces the production of harmful carbon dioxide emissions that contribute to global warming.
(Overview of tyres supplied)
 

MODEL

 

TYRE PATTERN

 

TYRE SIZE

 

LOAD INDEX

SPEED SYMBOL
 

IGNIS

 

ECOPIA EP150

 

175/65R15

 

84

 

H

<ECOPIA EP150's features>
ECOPIA EP150 is a tyre that truly reflects Bridgestone's advanced technology and commitment to innovation.This low rolling resistance tyre is designed to deliver excellent fuel economy and low noise while maintaining Bridgestone's renowned safety standards.
Excellent braking performance
Improved fuel efficiency
Low noise for a quieter, more comfortable ride
Superior wear resistance
Exceptional handling in hazardous and wet conditions
New technologies in New Tread Design
Rib-linked blocks
Outstanding braking performance.
It uniforms ground contact when braking, enhances braking even in wet condition.
Optimized 3D block shape
Tread pattern pushes water aside for smooth rolling.
ECOPIA compound
Improves rolling resistance.
Weight – optimization
Optimize the balance of each material for improved RRC without compromising the durability.
About Bridgestone India:
Bridgestone India Pvt. Ltd started its operations in 1996. In March 1998 with the setup of its manufacturing facility in Kheda, Madhya Pradesh, Bridgestone achieved its objective of running Indian manufactured Bridgestone tyres on Indian Roads. It expanded its facilities by setting up one more facility in Chakan, Pune in 2013. In a short stint of more than 20 years, Bridgestone India Pvt. Ltd has become one of the leading tyre companies in both the OEM & Replacement market.
About Bridgestone Corporation:
Bridgestone Corporation, headquartered in Tokyo, is the world's largest tire and rubber company. In addition to tires for use in a wide variety of applications, it also manufactures a broad range of diversified products, which include industrial rubber and chemical products and sporting goods. Its products are sold in over 150 nations and territories around the world.