Bridgestone India Pvt. Ltd., subsidiary of world's largest tyre and rubber company Bridgestone Corporation, today announced the launch of two new flagship tyres POTENZA S001 and TURANZA T001 in Pune, India.
The new Potenza S001 offers optimal balance of function and performance maintaining stability regardless of the road surface or how extreme the cornering. It targets high-performance car owners and sport car owners who enjoy superior performance of Bridgestone's global flagship products.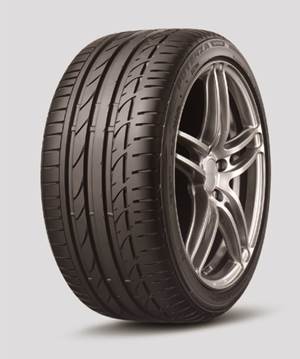 The new Turanza T001 offers maximum ride comfort and superior performance, especially for long distance touring and higher speeds. It targets a broad range of vehicles, from mid-sized models and compacts up to large premium sedans, with a line-up covering all popular sizes including larger rim dimensions and higher speed ratings.
While speaking on the national announcement of two new products, Mr. Kazuhiko Mimura, Managing Director, Bridgestone India Pvt. Ltd. said, "Keeping in harmony with Bridgestone's mission of 'Serving Society with Superior Quality', Bridgestone India in commemoration of our 20th anniversary, is proud to announce the launch of two of its new global flagship tyres Potenza S001 and Turanza T001 that are high-performance tyres which are approved for original fitment of many luxurious car models. With the growing demand for performance driven cars, customer's preference for high performance tyres are on the rise and we hope to successfully cater to this audience."
Potenza S001 as premium sport tyre, has the following high quality features that enhances its performance:
A Multi-Performance Block – The outside block, which takes most of the load when cornering, has been enlarged and reinforced to improve both wet and dry handling
60° Slanted Lug – Block sipes are positioned a 60° angle, with the same effect as the nose of an F1 racing car. Block rigidity has been optimized, improving both traction and braking performance
GUTT II stimulation straight grooves – Simulating the alignment, thickness and configuration of the straight grooves significantly reduce the risk of hydroplaning
Semi-Slick Center Rib – Improves the handling response of the steering center
Block and Slick Combination – Lateral grooves improve traction and braking. The combined with slick areas, reduces wear on the inside edge and guards against becoming unbalanced with the outside edge
Turanza T001 as luxurious comfort and quiet tyre, boasts of some high performing features as following:
Noise Reduction Groove – Insulates passengers from tyre noise
High-Angle Tread Blocks – Maintains block stiffness for better braking even in wet conditions
Nano Pro-TechTM Tread Compound – Optimal wet performance and reduced rolling resistance
FCP Tyre Profile – For longer tread life
Apart from these, it also has 5-Pitch Variable Tread Blocks for Quieter ride, Slim High Bead Filler for better balance for handling and ride comfort and Wide Main Groove that minimizes the chance of hydroplaning,
Potenza S001 tyres will be available in 12 sizes, ranging from 17" to 20" rim diameters. The Turanza T001 tyres will be available in 11 sizes, in 15" to 18" rim diameters and are designed to fit many popular vehicles.
To learn more about the ultimate high-performance tyre line from Bridgestone, go to www.bridgestone.co.in