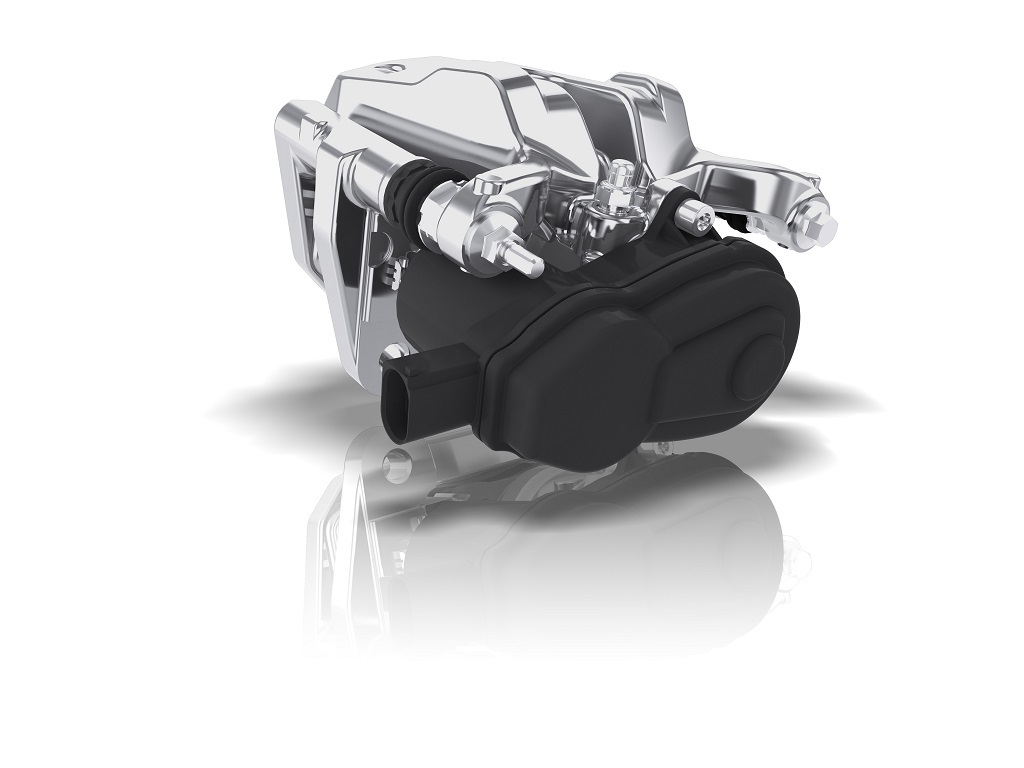 First ever "Made in India, Made for India" Electric Park Brake technology launched
EPB helps enhance brake system performance, driver safety and comfort
Full portfolio of products include standard EPB, integrated EPB and EPB for front axles
Brakes India with JV partner ZF today announced the successful production of the first Electric Park Brake (EPB) system with a global OEM, marking the first launch of its kind for the Indian market.
EPB is part of an ongoing commitment of the company to help enhance overall brake system performance, driver safety and comfort. In addition to providing park brake functionality, EPB is a fully integrated part of the brake system with features such as dynamic actuation, brake pad wear sensing and reduced degradation associated with mechanical systems. The EPB also helps in enhancing safety in emergency situations with full-four wheel anti-lock functionality versus standard park brake which provides emergency park brake on the rear axle only.
Manfred Meyer, Global Vice President, Braking Engineering for ZF commented, "We were the first to market globally with our EPB system in 2001 which pioneered in Lancia, Audi, VW and more recently on the BMW X4 and BMW i8, Jeep Renagade, Fiat 500X, Ford 150, Honda Accord, Nissan Qashqai, Range Rover Evoque and more. We have now produced more than 90 million units and are the world leaders in this technology. With our vast experience and global footprint, we are ideally positioned to bring the performance and safety benefits of EPB to all vehicles in all the regions"
ZF offers a range of EPB solutions including standard EPB, integrated EPB, which eliminates the need for a separate Electronic Control Unit (ECU) since it is integrated with the electronic stability control system, and EPB for front axles which is more suitable for smaller vehicle segments.
Mr. Sriram Viji, Deputy Managing Director, Brakes India said, "Brakes India – with its strong joint venture partnership with ZF has been offering a range of technologies including ABS to the growing Indian market for several years. EPB loclocalization in line with the 'Made in India, Made for India' strategy. This launch marks yet another milestone in our commitment to help enhance safety, performance, and comfort for vehicles in this region. India will continue to be dominated by small cars with rear drum brakes. The offering of a front EPB opens up a wealth of opportunity regarding EPB installation due to its architecture and performance benefits."
With a strong fifty-year long partnership, Brakes India and ZF are set to enhance their presence in the Indian market by introducing the latest braking technology and helping to take the safety of vehicles to the next level in one of the fastest growing markets in the world.