Noida. BMW India has concluded its much awaited Noida edition of BMW Golf Cup International 2017 today. The BMW Golf Cup International 2017 will be held across twelve cities in India– Hyderabad, Bangalore, Chennai, Mumbai, Pune, Ahmedabad, Jaipur, Noida, Kolkata, Lucknow, Chandigarh and Gurgaon.
An exclusive, invitation-only event, the BMW Golf Cup International 2017 is an amateur golf tournament series designed for esteemed BMW customers that provides the right mix for an exclusive social interaction. India is one of the 42 participating countries where more than 100,000 players will compete across 1,000 qualifying tournaments. The winners of the tournaments from each Indian city will compete at the National Final. The national winners will come together at the BMW Golf Cup International 2017 World Final.
Mr. Vikram Pawah, President, BMW Group India said, "BMW is driven by passion and excellence, the inherent qualities of a winner. BMW celebrates its passion for golf sport by promoting professional and amateur tournaments across Indian golf courses. The BMW Golf Cup International is an event that our customers and sports aficionados look forward to with enthusiasm. We have seen great performance from this year's Noida edition and are confident that the winners will shine at the national finals."
BMW India dealers will identify amateur golfers amongst BMW owners who would be interested in participating in the tournament. The tournaments will be held in accordance with the rules of the respective local golf club.
Mr. Yadur Kapur, Director, Deutsche Motoren said, "We believe that the foundation of our association with BMW India is built on striving and ardently offering aspirational products and services to our customers. BMW Golf Cup International has seen great excitement amongst our customers here in Noida and we are glad to be a part of this prestigious platform."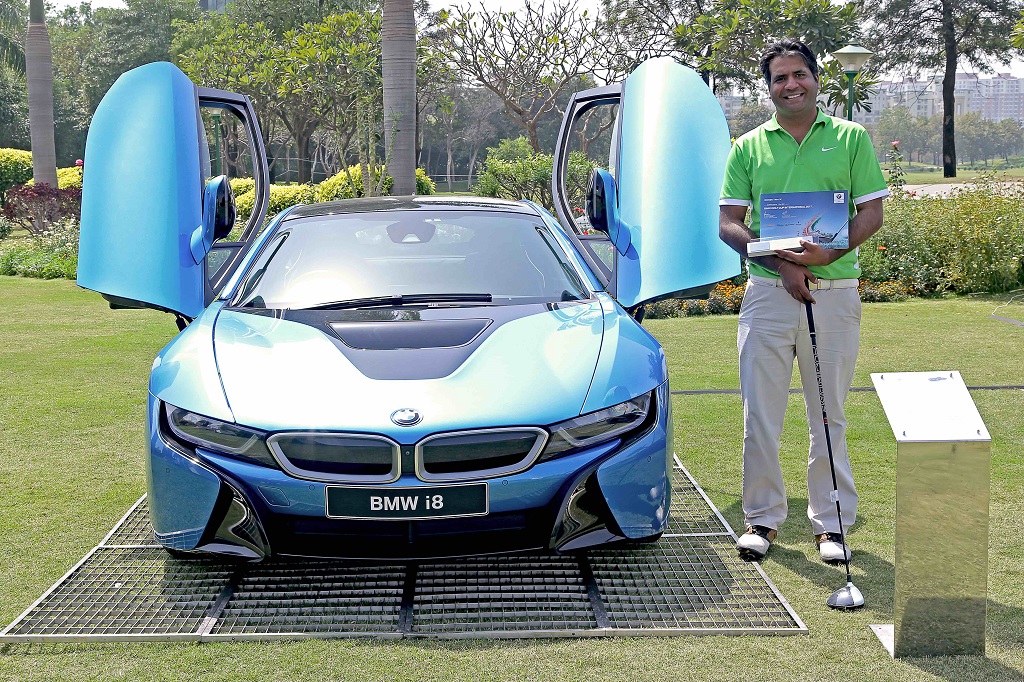 Mr. Manreet Singh Libra, Managing Director, Libra Autohaus said, "We are privileged to host the BMW Golf Cup International in Noida, thereby providing our customers and sports enthusiasts an opportunity to showcase their talent. We have got great success from this year's edition and we hope to host many more tournaments."
The BMW Golf Cup International 2017 has three categories, A (for handicaps up to 12), B (for handicaps 13 – 28) and Ladies Category (for handicaps up to 28).
The Winners of BMW Golf Cup International 2017 in Noida are as follows:
Men A
Day 1 Winner (22 March 2017) – Mr. Abhyudaya Sanghi
Day 2 Winner (23 March 2017) – Mr. Soumya Datta
Day 3 Winner (24 March 2017) – Mr. Amit Misra
Men B
Day 1 Winner (22 March 2017) – Mr. Vishal Choudhary
Day 2 Winner (23 March 2017) – Mr. Tarun Kapoor
Day 3 Winner (24 March 2017) – Mr. Parth Singh
Women
Day 1 Winner (22 March 2017) – N.A.
Day 2 Winner (23 March 2017) – N.A.
Day 3 Winner (24 March 2017) – Ms. Aashna Monga