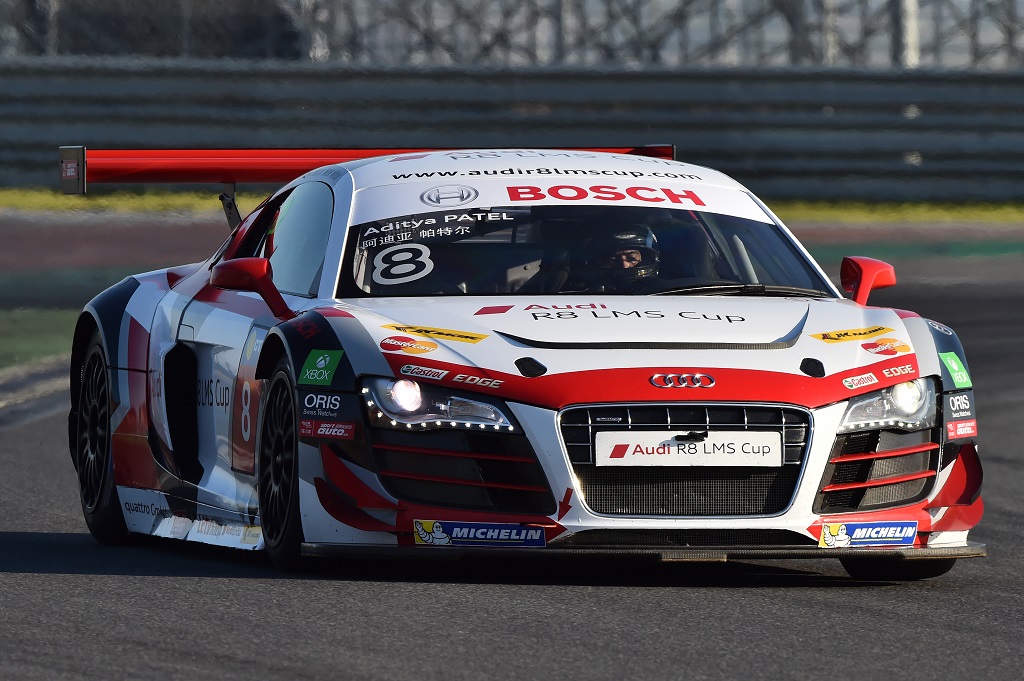 Indian GT specialist Aditya Patel came away from the first round of the Audi R8 LMS Cup with a handful of points after two top ten finishes in as many races over the weekend at the Shanghai International Circuit. The 2016 edition of the cup features the strongest line up so far in the history of the championship. The Introduction of the New Audi R8 LMS GT3 car as well as two new teams (KCMG and Phoenix racing) has boosted the profile of the championship in its fifth year.
After setting the fastest time in the second free practice session, Patel could only manage 6th in qualifying. Cup debutant Martin Rump qualified on pole. After getting off to a flying start and moving up to 5th place, the Indian found himself forced wide while caught in battle with Alex Yoong, Allessio Picarrielo and Yuichi Nakayama and fell back to 8th. After gaining a place over Nakayama in the closing stages, Patel brought his car home in 7th place.
Starting 8th in race two, once again Patel made up ground over the course of the race, to finish in 6th place. The race was won by the only female driver in the field, Rahel Frey.
"It was definitely a tough weekend for me but in the end, I feel like I've learned a lot about the new car and am ready to take the positives to Thailand for round two! Huge thanks to Audi India, Audi China, Jktyres and Jubilant motorworks for making this season possible!" said Patel after the race.
The Second round of the Audi R8 LMS Cup will be held in Buriram, Thailand on July 16th and 17th.