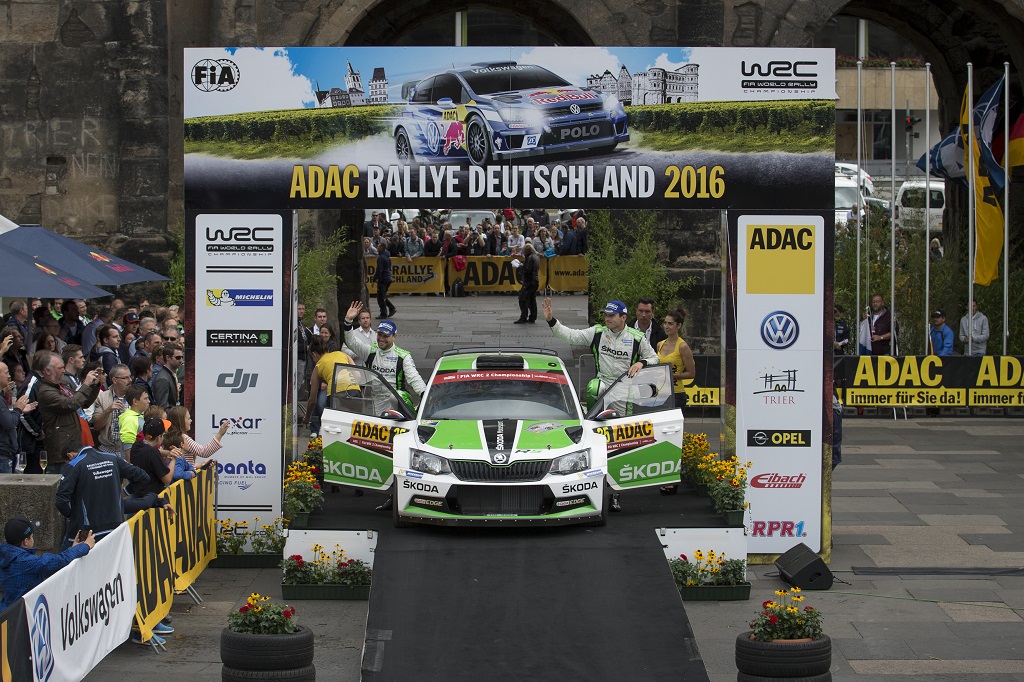 Czech champions Jan Kopecký/Pavel Dresler competing for ŠKODA Motorsport at the Rally France
A total of six ŠKODA FABIA R5s at the "Rally of 10,000 Corners" on Corsica
Seven consecutive ŠKODA wins in the FIA World Rally Championship (WRC 2)
Michal Hrabánek: "This unique asphalt rally will be a challenge for the drivers and for our FABIA R5"
ŠKODA Motorsport's hopes are resting on asphalt specialist Jan Kopecký (CZ) at the Rally France on Corsica. Together with his co-driver Pavel Dresler (CZ), the experienced Czech is aiming to continue the sequence of successes for ŠKODA in the FIA World Rally Championship (WRC 2) at the "Rally of 10,000 Corners". The ŠKODA FABIA R5 has now recorded seven consecutive wins. A month ago at the Rally Germany, Kopecký claimed second place behind his team-mate Esapekka Lappi (FIN).
"After our success at the Rally Germany, Corsica will provide a unique challenge on asphalt," says ŠKODA Motorsport director Michal Hrabánek. "The Rally France has not been dubbed the 'Rally of 10,000 Corners' for no reason. It is characterised by a small number of very long special stages with many bends. You can only challenge for the win if you strike the perfect balance between taking risks and protecting your tyres. We are keeping our fingers crossed for our experienced duo of Jan Kopecký and Pavel Dresler."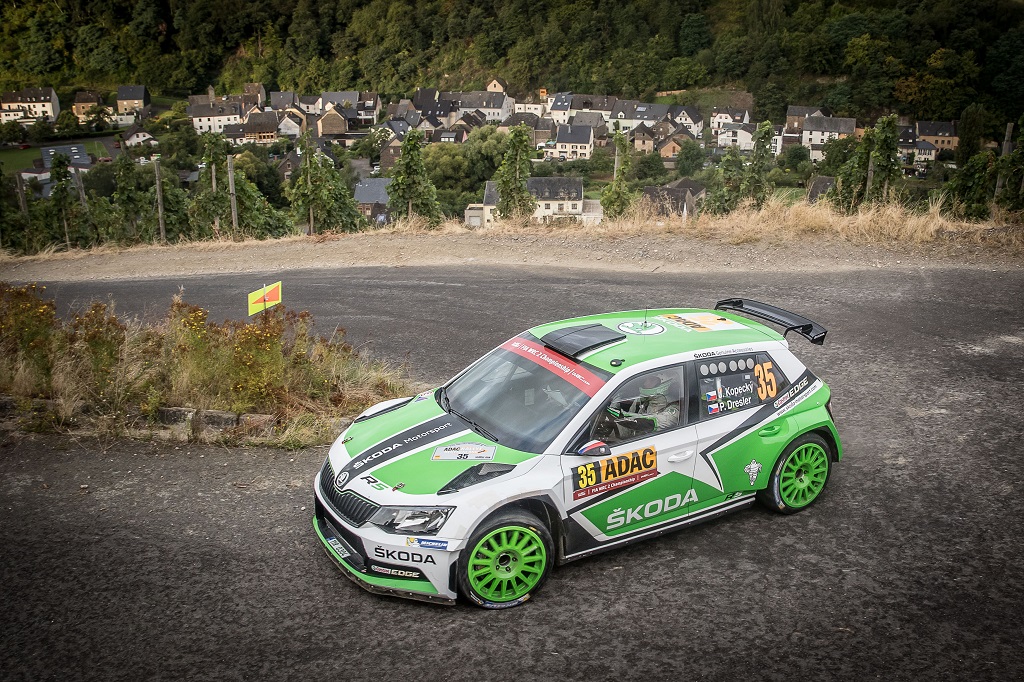 The Rally France on Corsica is a special test of man and material. No-one has any time to get used to it: The drivers have to tackle 49.72 kilometres on the very first stage, "Acqua Doria–Albitreccia". The remaining 341.20 kilometres on the Mediterranean island consist of further special stages of similar length, which challenge the drivers mentally and physically.
"The Rally Corsica is one of the greatest challenges in the world championship season," says Jan Kopecký. "Drivers have to be very gentle with their tyres and brakes. The very long special stages are extremely unforgiving and you cannot lose concentration. I am feeling as fit as a fiddle. Our ŠKODA FABIA R5 is a car that can enable me to record outstanding results. Of course, my goal is to claim that first win on Corsica at long last," continues Kopecký. The Czech driver finished in second place three times between 2011 and 2013 at the "Tour de Corse". In 2011 and 2012, the rally was part of the Intercontinental Rally Challenge (IRC) and in 2013 it was part of the FIA European Rally Championship (ERC). The historic rally returned to the world championship schedule last year.
At the Rally France, Kopecký will be aiming to more points to his total in the drivers' standings and retain his theoretical chance of claiming the WRC 2 World Championship title. The 34-year-old Czech driver is currently in eighth place with 37 points, having competed in just three races thus far. WRC 2 championship leader Elfyn Evans (GB/MSport Ford/95 points) is likely to pose the biggest threat to the asphalt specialist on Corsica, as the Rally France is his last chance to score points this year. Each WRC 2 driver can score points in seven races, and the best six results decide who is crowned champion. The remaining four rallies in France, Spain, Great Britain and Australia will be decisive.
The FABIA R5 of ŠKODA customers Ghislain de Mevius (B) and Julien Maurin (F) is also likely to do well at the "Rally of 10,000 Corners". A total of six high-tech four-wheel drive cars from the Czech Republic will be competing. Teemu Suninen (FIN, 93 points) is in second place in the WRC 2 championship but, like French rally legend François Delecour and Sylvain Michel (F), he is not registered for the WRC 2 standings and cannot score any world championship points in the ŠKODA.
The last seven WRC 2 races have seen a ŠKODA FABIA R5 driver winning. Works driver Lappi won his home rally in Finland and triumphed again in Germany, while team-mate Pontus Tidemand (S) celebrated a win at the Rally Portugal. Victory in Mexico, on Sardinia and at the Rally Poland went to Suninen, while Nicolás Fuchs (PE) triumphed for ŠKODA at the Rally Argentina.