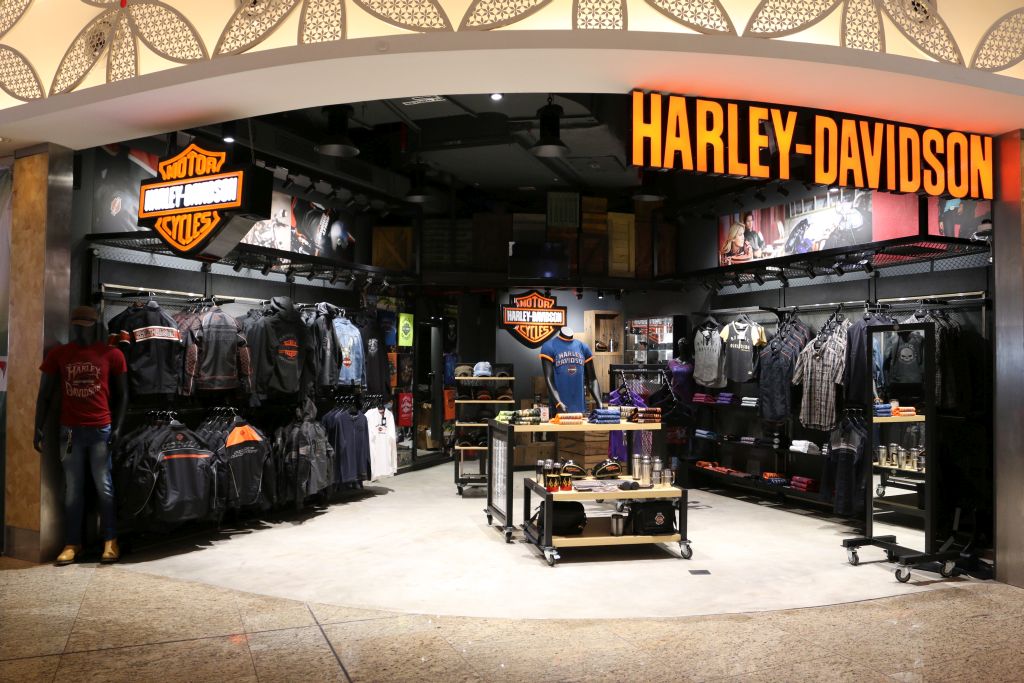 January 30, 2017: In line with its endeavor to offer an array of renowned global brands to travelers transiting through the city, Mumbai International Airport announced the launch of Harley Davidson's first merchandise-only showroom, Mach-1, at the iconic T2. The showroom, spread across an area of 500 sq ft, will give travellers an opportunity to shop for authentic Harley- Davidson merchandize while on-the-go.
The store located at T2 departures is designed with an industrial look, open ceiling, grey walls and box compartments and will house the exclusive Harley-Davidson merchandise. The collections display will include the brand's riding jackets, boots, helmets, t-shirts, caps, gloves, sunglasses, sweaters and a host of other merchandise and accessories.
Mach-1, the brand's first Alternate Retail Outlet (ARO) in the Asia Pacific region, will be different from the other dealerships as the outlet will not display the opulent motorcycles for sale or service. The purpose of this outlet will be to give potential customers a firsthand experience of the brand's iconic merchandise. The launch of this merchandise-only store will serve as an extension to the cult lifestyle that millions of brand enthusiasts have embraced from around the world.
With over 150 outlets, CSI Airport constantly works towards offering an extensive layout of unique brands and services for its passengers. In its attempt to set up a retail spread that caters to the need of travelers from every age group, MIAL has successfully transformed T2 into an unparalleled shopping and leisure destination.
About GVK MIAL
GVK  Mumbai  International Airport  Pvt. Ltd (MIAL)  is  a  Public Private  Partnership  joint  venture  between a GVK-led  consortium  and the Airports Authority of India (AAI).  GVK MIAL was awarded the mandate for operating and modernizing Chhatrapati Shivaji International Airport, Mumbai (CSIA). Through this transformational initiative, GVK MIAL aims to make CSIA one of the world's best airports, which consistently delights customers besides being the pride of Mumbai. The new integrated Terminal 2 at CSIA enhances the airport's capacity to service 40 million passengers and one million tons of cargo annually.