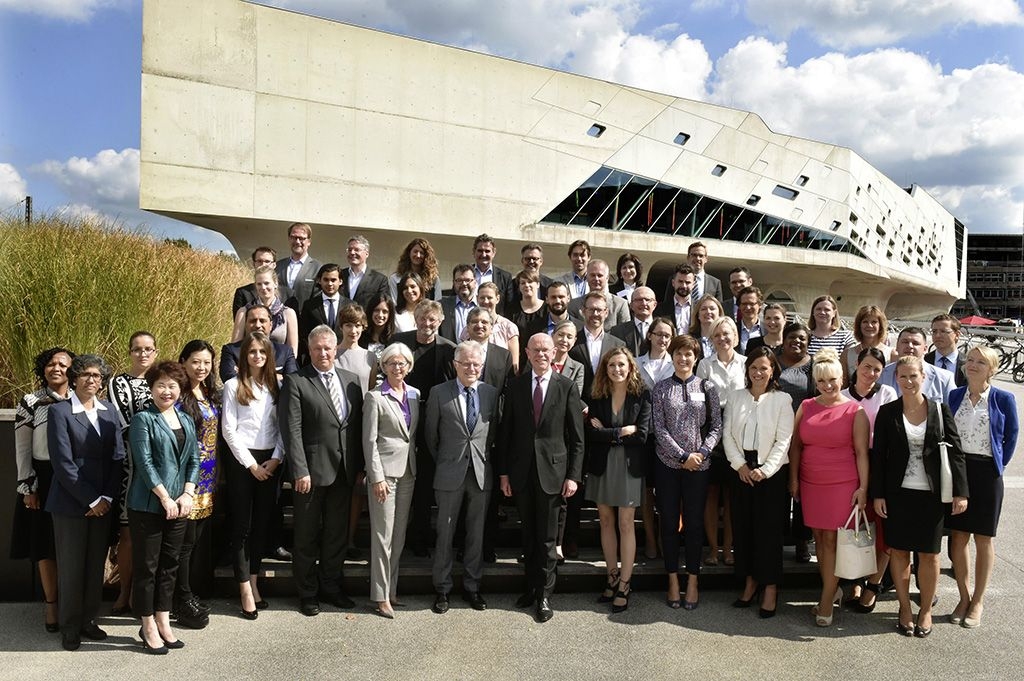 More than 60 sustainability officers from the Group meet in Wolfsburg to discuss the future direction.
For the eighth time, worldwide CSR officers from Group, brands and regions gathered at the company headquarters to attend a three-day closed meeting, the Group CSR Meeting. At the forefront of the agenda was an exchange of views on the key future topics in the field of sustainability. Reorientation through the TOGETHER – Strategy 2025, increasing global demands, realignment in global governance and the process of transformation within both the industry and the company were the subjects of an intensive exchange of information in presentations, workshops and discussion forums.
Dr Thomas Steg, Head of External Relations and Sustainability: "In the TOGETHER – Strategy 2025, the company has for the first time a corporate strategy with a pronounced emphasis on sustainability. The coming weeks will be concerned with defining measurable success factors in the strategy for the area of sustainability and showing clearly how we aim to live up to our social responsibility. The Global CSR Meeting offered a unique opportunity to engage in an intensive exchange of views on the key factors of the future with all those responsible for sustainability within the Group."
In the three subject areas of "Corporate strategy", "Global Governance" and "Transformation in Mobility and the Automotive Industry", the 65 participants from 14 nations discussed current and future issues of sustainability.
The new TOGETHER – Strategy 2025 with a strong link to sustainable ideas and actions as well as the requirements on the Group sustainability management were dealt with in the first subject area, along with their derivation and implementation in the forthcoming brand strategies.
At the focus of the topic of "Global Governance" were the Sustainable Development Goals (SDG) of the UN together with the effects on globally operating companies in general and for the Volkswagen Group in particular as well as management of human rights, CO2 regulations and reporting.
Digitising and defining the mobility of the future as the key issues in the transformation process formed the core subject matter in the third section.
Representatives of the Group brands Audi, MAN, Scania, Skoda, SEAT, Volkswagen Commercial Vehicles and the CSR officers from China, India and the USA additionally presented strategic approaches and projects for sustainable mobility from their companies and regions.