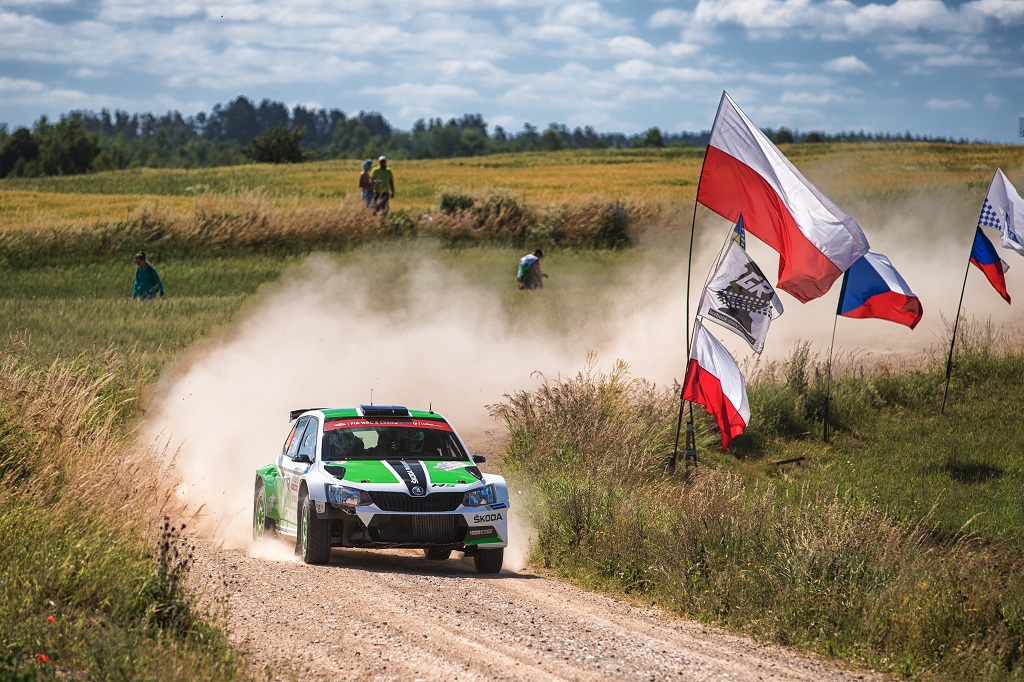 Previous year's winners Esapekka Lappi/Janne Ferm and Pontus Tidemand/Jonas Andersson competing for ŠKODA Motorsport works team
Total of eight ŠKODA FABIA R5s involved in seventh race of the FIA World Rally Championship (WRC 2) season – Poland's Hubert Ptaszek out to thrill fans
Four wins in a row for ŠKODA in the WRC 2
Michal Hrabánek: "The Rally Poland is a special event for us"
ŠKODA is out to continue its winning run in the FIA World Rally Championship (WRC 2) at the full-throttle show in Poland. One year ago, Esapekka Lappi/Janne Ferm claimed the historic first WRC 2 win for the ŠKODA FABIA R5 at the Rally Poland – and the "flying Finns" would like to repeat that success this year. Sweden's Pontus Tidemand/Jonas Andersson are the second ŠKODA works duo in one of the fastest rallies of the year, which runs from Thursday to Sunday. Polish driver Hubert Ptaszek, also behind the wheel of a ŠKODA FABIA R5, will be the centre of attention for tens of thousands of fans.
"The Rally Poland is a special event for us. One year ago, we celebrated the first win here for our new ŠKODA FABIA R5 in the World Rally Championship. Of course we would like to continue that trend this year," says ŠKODA Motorsport Director Michal Hrabánek. The Rally Poland marks the start of some high-speed weeks in the WRC 2. The long-standing event among the Masurian Lakes, and the Rally Finland that follows it, rank as the two world championship events with the highest average speed.
"You need to be brave on the ultra-fast tracks, but you have to use your head as well. Last year, Esapekka Lappi and Pontus Tidemand got the balance just right to claim a one-two. However, the competition is stronger than in 2015 and we can look forward to an exciting Rally Poland," continues Hrabánek. The top six in the overall WRC 2 standings – all of whom are driving a ŠKODA FABIA R5, with the exception of leader Elfyn Evans (GB) – will be battling to record the best times over 306.10 kilometres of stages, through thick forests and around beautiful lakes.
The last four WRC 2 rallies have been won by drivers of the high-tech four-wheel-drive FABIA R5. Two weeks ago, at the Rally Italy, victory went to the 22-year-old Finnish driver Teemu Suninen, who had started the sequence of wins at the Rally Mexico. Nicolás Fuchs (PE) won the Rally Argentina in the fast and reliable four-wheel drive powerhouse from Mladá Boleslav. At the Rally Portugal, it was works driver Pontus Tidemand who climbed onto the top step of the podium.