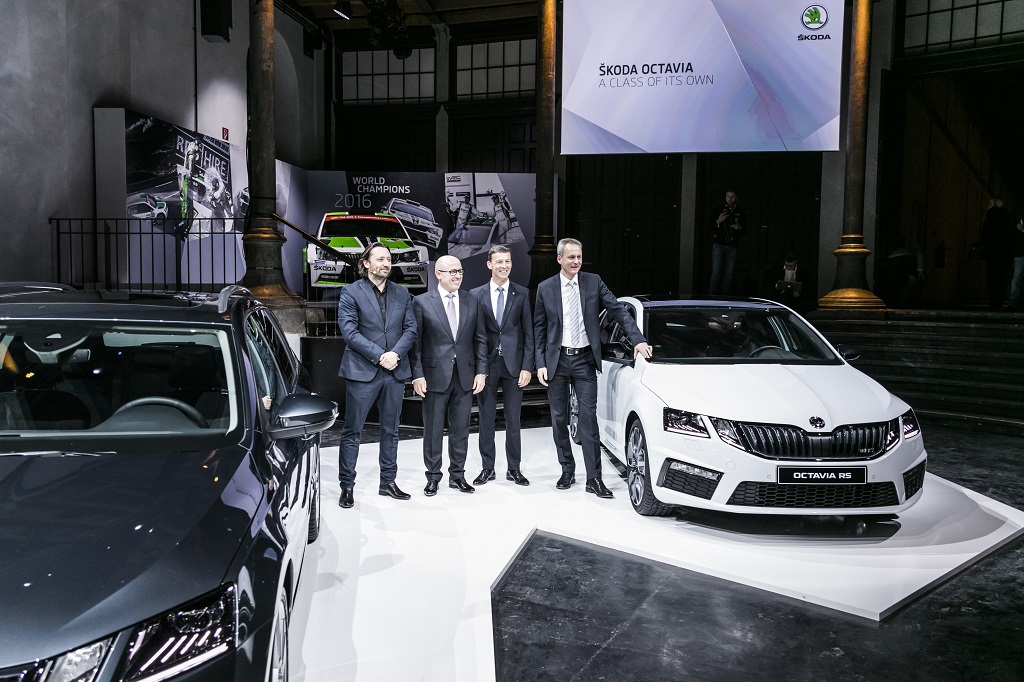 ŠKODA CEO Bernhard Maier and ŠKODA Head of Design Jozef Kabaň present the revised ŠKODA OCTAVIA COMBI and the ŠKODA OCTAVIA RS in advance of the Vienna motor show to the public for the first time
Unveiling with around 80 representatives from the international media present at Vienna's Semper Depot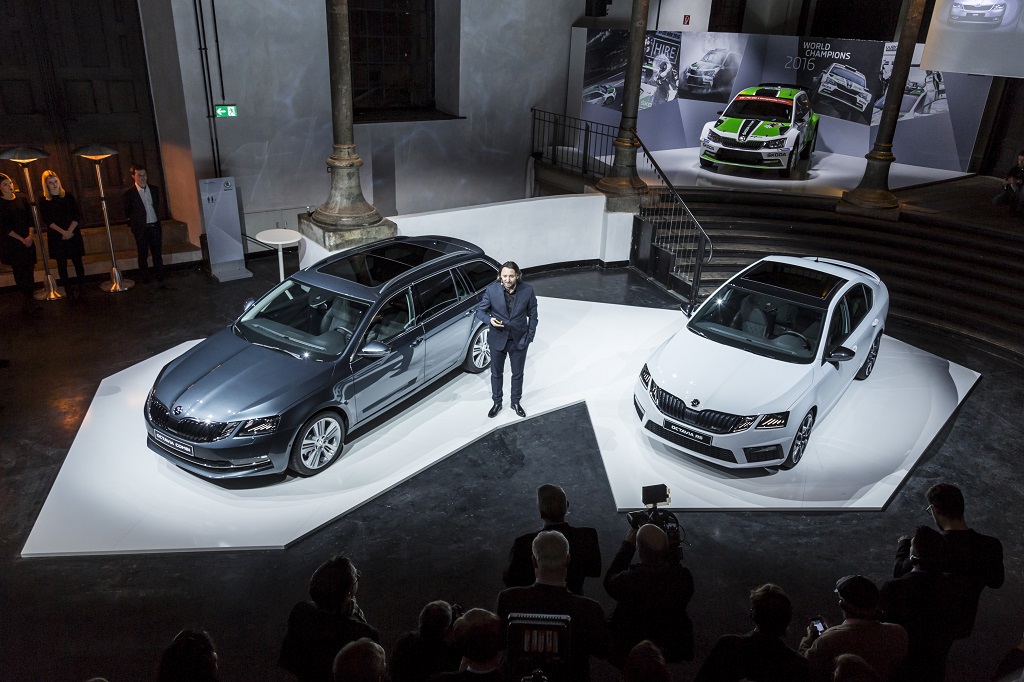 Mladá Boleslav / Vienna, 10 January 2017 – World premiere for the upgraded ŠKODA OCTAVIA. On Tuesday evening, the comprehensively revised brand bestseller rolled into the spotlight at the Academy of Fine Arts in Vienna. The ŠKODA OCTAVIA now comes with redesigned front and rear sections and stateof-the-art solutions for driver assistance, infotainment and connectivity, as well as new features. Whether as a hatchback or an estate car, the compact model is presented in top shape and yet again emphasises its unique position in its segment.