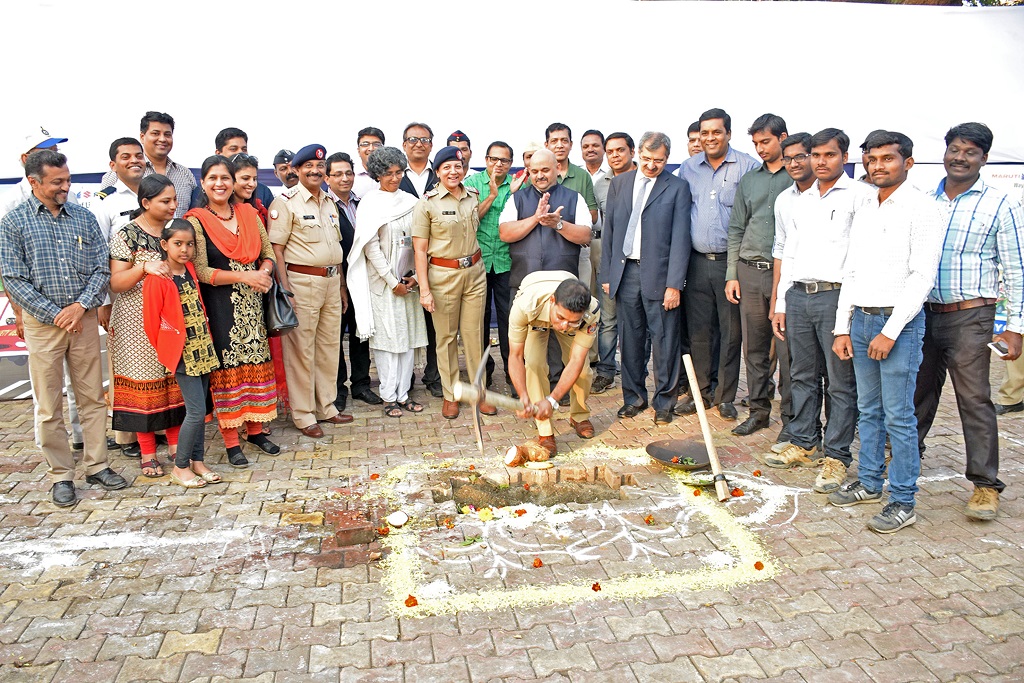 As part of CSR initiatives, Volkswagen India will invest towards the creation of a Centralized Traffic Control Centre at the Pune Police HQ
Volkswagen India will contribute INR 55 lakh towards this project to the Traffic Police-Pune
Volkswagen India starts a new chapter of Road Safety under its CSR activities after focussing on Water, Health and Education till now
Volkswagen India Private Limited signed a Memorandum of Understanding (MoU) with Pune Police – Traffic Branch and Rotary Club of Pune Baner Charitable Trust to set up a Centralized Traffic Control Centre at the Pune Police Headquarters on 28th November 2016. Taking the project forward, the Traffic Police Branch of Pune Police along with representatives of Volkswagen India conducted the Bhoomi Pujan at the site where the Centralised Traffic Control Centre will be set up.
The key intent of this joint project with the Pune Traffic Police is to ensure efficient traffic monitoring and management at all times for residents and visitors to the city of Pune. The Centralized Traffic Control Centre is aimed at minimizing response time in cases of accidents and emergency situations and provide flexibility in management of traffic signals depending on traffic density at various times of the day. Furthermore, the remote surveillance of traffic violations through real time data from cameras installed in 260 key locations in the city is aimed at helping the citizens abide by road rules and improve their driving habits The Centre will also leverage the efficiency and effectiveness of the limited manpower and utilize them for more value added jobs in traffic management. The Centralised Traffic Control Centre will also be used for the issue of e-challans that the Traffic Police branch is about to implement soon.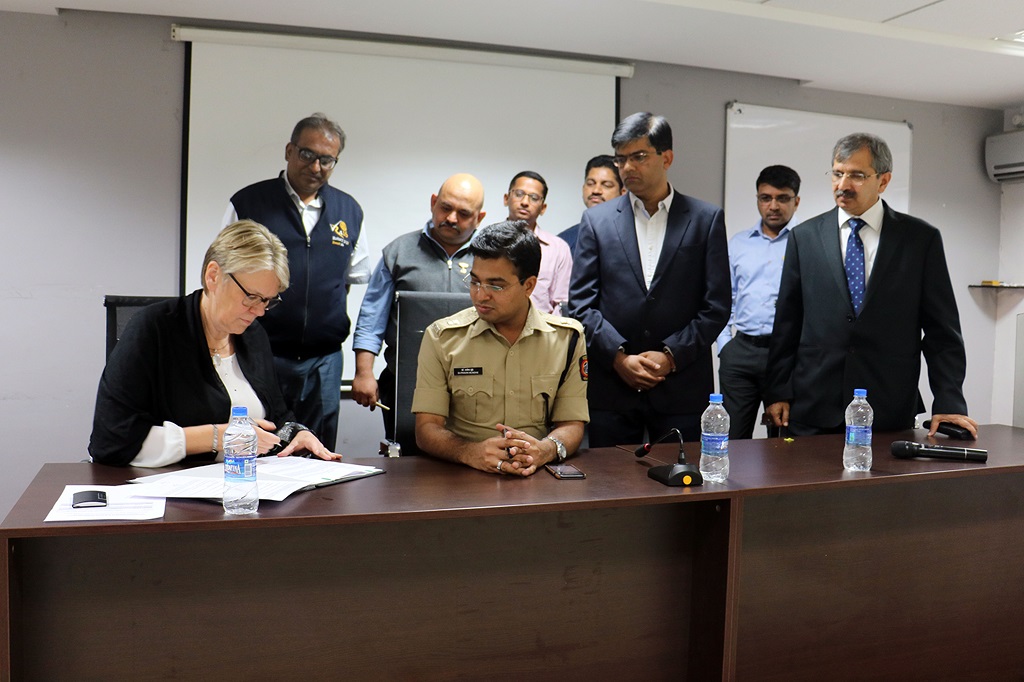 Speaking on the occasion, Dr. Andreas Lauermann, President and Managing Director – Volkswagen India Private Limited, said "It is a privilege for Volkswagen India to partner with the Traffic police and the Rotary Club of Pune Baner to make our city safe to drive. As a brand, safety is one of our core components and we always abide by the same. With this partnership we look at extending the safety from within our cars to the local roads of Pune." He further added, "We are committed towards addressing & optimizing requirements pertaining to road safety and ensuring the well-being of the citizens with setting up of the Centralized Traffic Control Centre here in Pune."