Volkswagen Vento was the highest produced car in 2016, contributing to over 50% of the total production
The total car production at Pune Plant crossed 720,000 units since the plant's inception in 2009
Earlier in December, the Volkswagen Pune Plant also crossed a notable milestone of producing over 250,000 units for the export markets
Registering a 17% growth over last year, Volkswagen India's Pune Plant recorded its highest ever annual production since 2009. The state of the art facility in Pune has surpassed many milestones since the start of operations, from starting production for export in 2010, producing left-hand drive cars in 2012 to producing the first Make for India product – Volkswagen Ameo in 2016.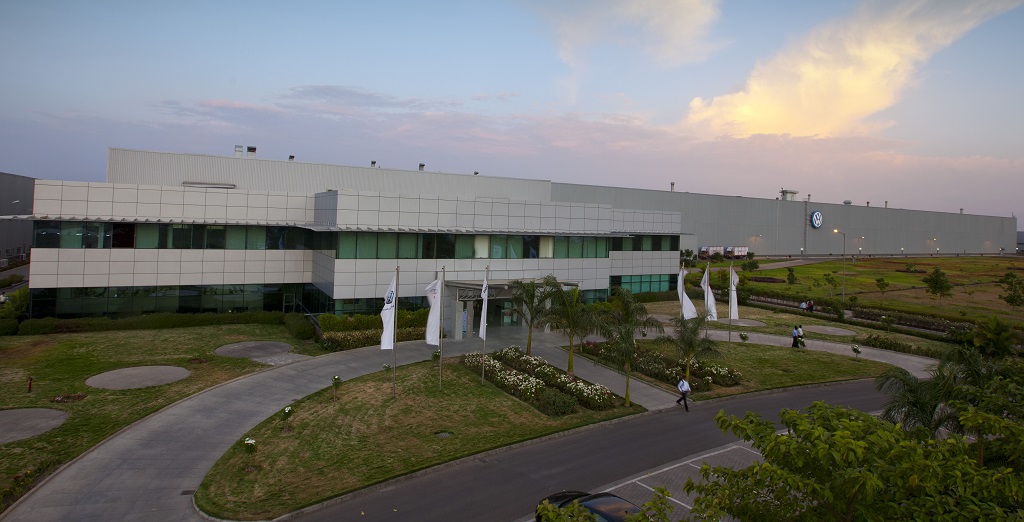 The Volkswagen Pune Plant facility is the only German car manufacturing plant that covers the entire production process from Press Shop to Assembly and manufactures a range of vehicles including Volkswagen Polo, Ameo, Vento and Skoda Rapid. In the 2016 calendar year, the plant has produced over 36,700 Polo cars, 15,400 Ameo cars (since the production started in May 2016), 83,300 Vento cars and 9,600 Rapid cars catering to the growing demand from the domestic as well as export market in addition to assembling the 1.5-litre TDI engine.
The domestic production for the year 2016 was recorded at over 60,500 units from Pune Plant, this notes almost 12% rise from last year. The production of export units which includes Volkswagen Polo and Vento stood at over 84,500 cars, a whopping 22% growth over last year. Additionally, the Volkswagen Pune Plant also crossed the milestone of manufacturing over 250,000 cars for the export market since the production for export markets started in 2010.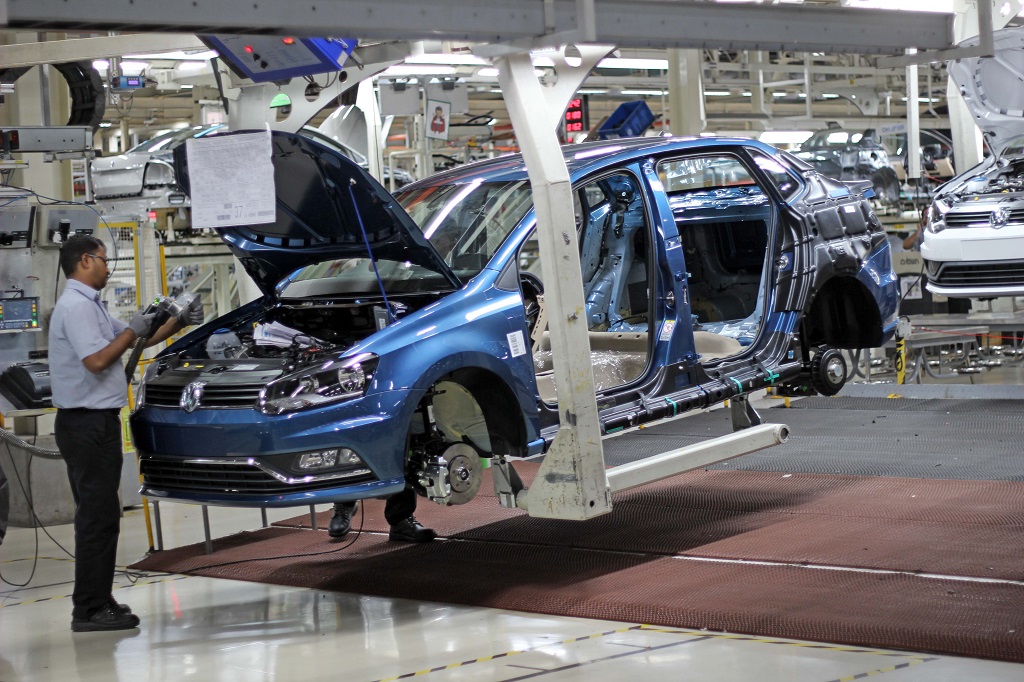 Dr. Andreas Lauermann, President and Managing Director, Volkswagen India Private Limited said, "This is the fourth year in a row that the Volkswagen Pune Plant has recorded a growth in its production volume. Despite a challenging year, there was a surge in demand for our cars this year."  He further added, "The main contributor for the increased production was the high demand from our Indian customers who have appreciated the made-for-India and made-in-India Ameo. Along with that, the Vento whose success in India and around the world, has been noteworthy contributor too."
Volkswagen Pune Plant has so far attracted an investment of over € 825 million (₨ 5720 crore). The plant has achieved a localisation level of approximately 82% (without engines and transmissions).