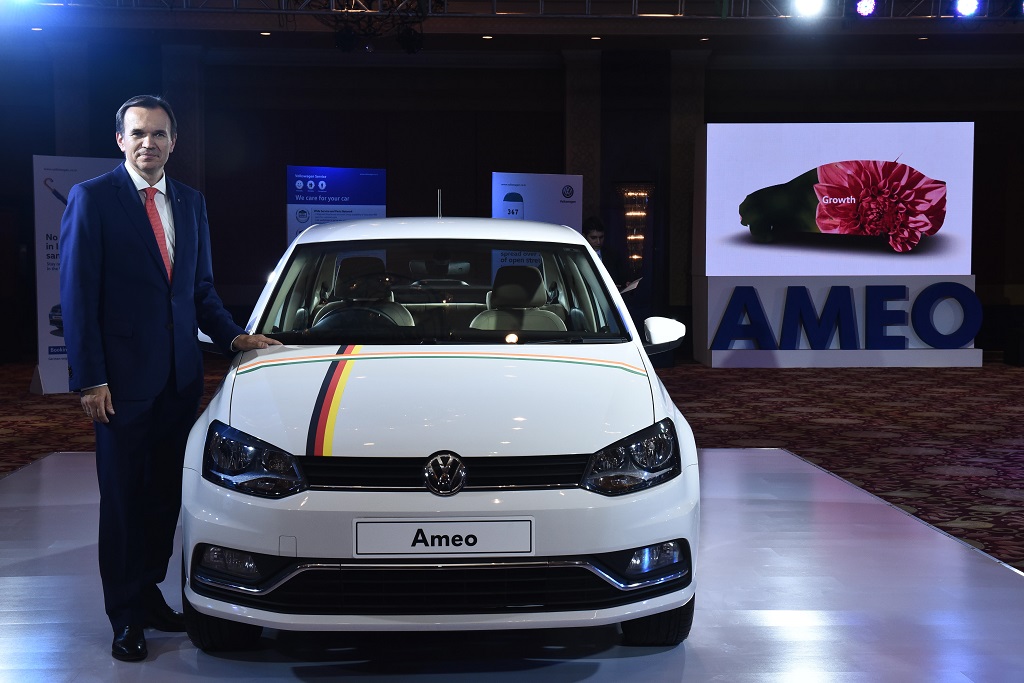 Mobile application gives access to detailed information on Ameo, dealership locator, and 360 degree visualizer
Available for download on Google PlayStore
Volkswagen, Europe's leading car manufacturer, introduces mobile application for the made in India and made for India – Ameo. The mobile application will enable customers to explore the features of the Ameo through a 360 degree visualizer.  It will also assist users in locating the nearest Volkswagen India dealership and allow customers to make an informed choice through the competition comparison module and secure service-related information
The Volkswagen Ameo app, will also give users the opportunity to pre-book the car.
The app includes the following information:
Gallery with interior, exterior, functional, safety images and videos
Specifications basis variant
Colours
Pre-book – captures customer information
Dealer locator with click-to-call, email and locate via google map functions
Contact us through toll free and website address
Customers can now download the 'Volkswagen Ameo' app through Google Play Store and can be installed on any android based device. The iOS version will be launched soon.
For details log on to: www.volkswagen.co.in
Official Hashtag: #NamasteAmeo
To download the Volkswagen Ameo app, scan below QR code and download the android app.