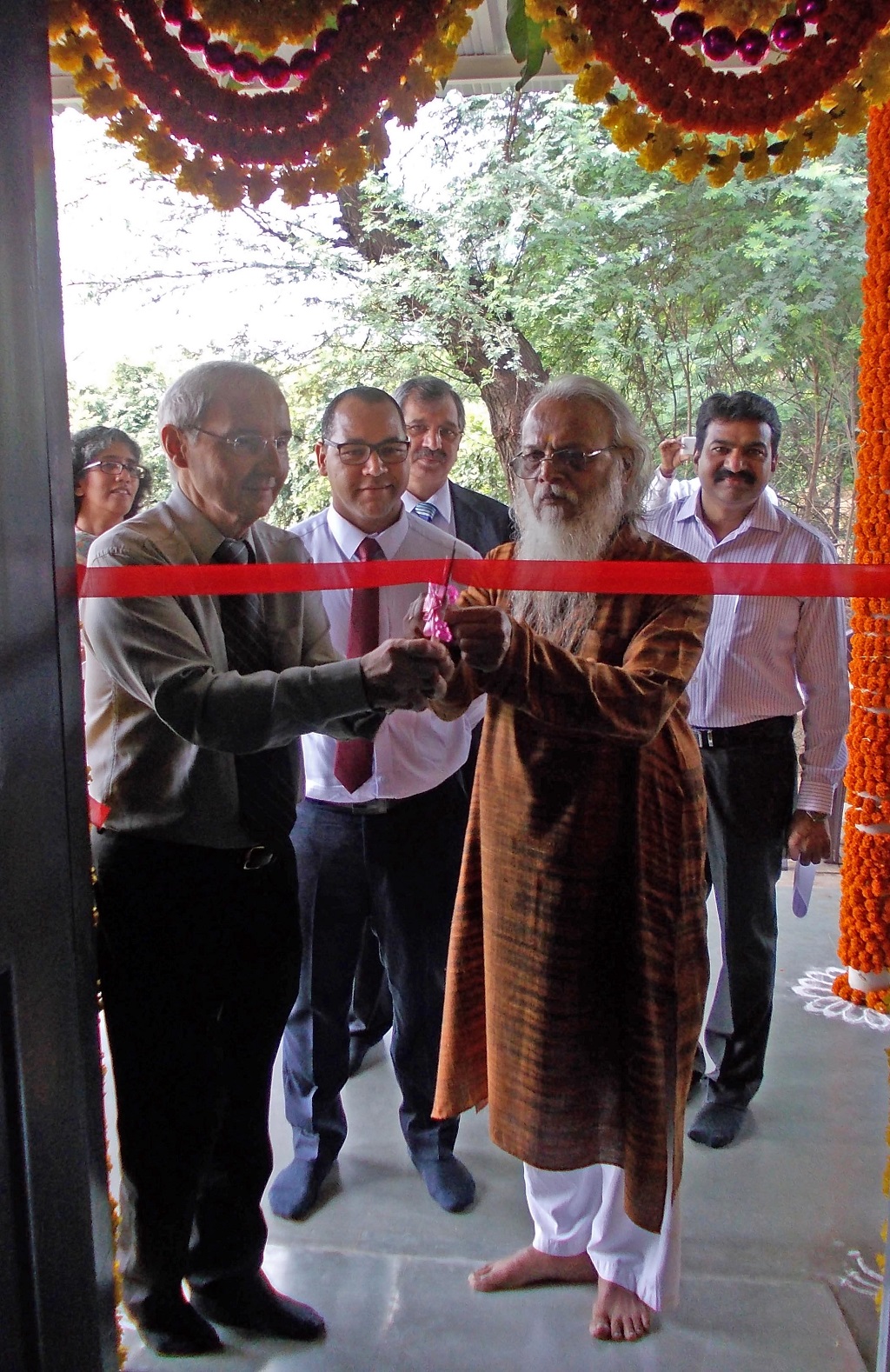 Volkswagen India contributed INR 27.62 lakhs towards the construction of an underground RCC water storage tank and building of food grain storage room at the NGO in Pimpri Chinchwad
The initiative ensures the availability of clean water  for the children from economically weaker sections of the society that are provided residential and schooling support at Gurukulam
Volkswagen India, as part of its Corporate Social Responsibility, has undertaken and completed the project of constructing water and food grain storage facilities at the premises of Punarutthan Samarasta Gurukulam. With a spend of INR 27.62 lakh towards this project, Volkswagen India has contributed towards improving kitchen hygiene and water storage at Gurukulam. The idea behind undertaking this project was to ensure that the children studying at Gurukulam should have access to clean water and food grains which are free of any sort of contamination that could lead to health problems.
Punarutthan Samarasta Gurukulam is a non-profit organisation located in Chinchwad Gaon, Pimpri Chinchwad, Pune and focuses on the education of children from economically weaker sections of the society. Several employees of Volkswagen India had volunteered at Gurukulam and had observed that the institute needed and deserved more support for all the efforts that it had been putting for the better future of the children. Recognising this need, Volkswagen India decided to step in and support the institute in a bigger way. After numerous visits to the site and discussions with the Gurukulam staff, the Volkswagen India team identified key concern areas – the old water tank was near sewage lines and contamination of water was a leading cause of illnesses among the children. Also Gurukulam was in urgent need of a good storage room, well designed, with good ventilation and appropriate storage equipment to prevent infestation and damage of precious food grains.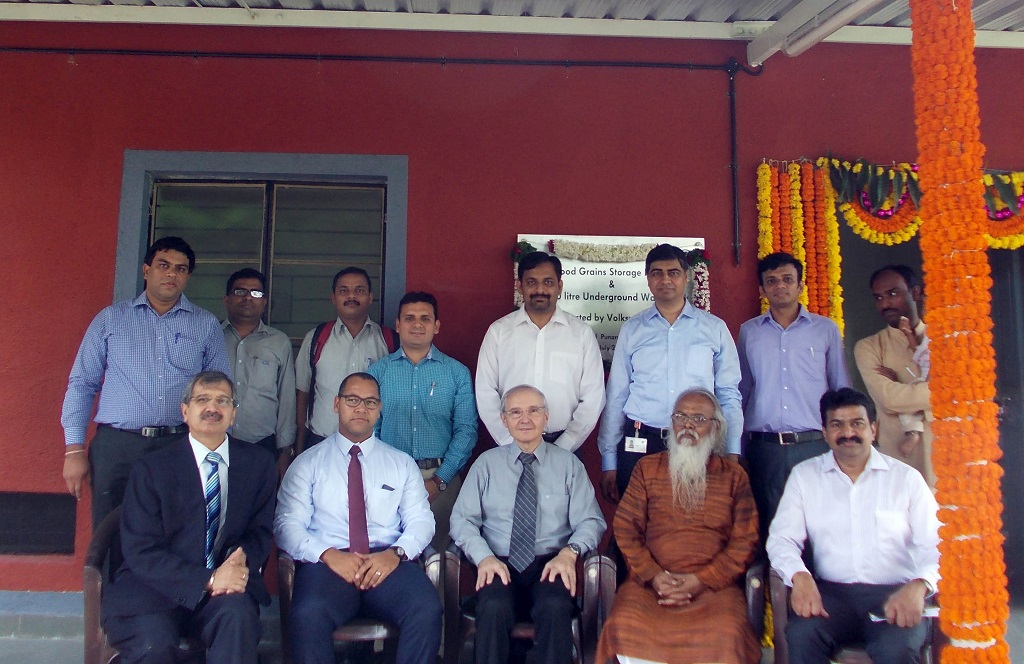 As a part of this CSR Project, Volkswagen India constructed a brand new, underground RCC water storage tank with a capacity of 15,000 litre of water. In addition to that, a new storage room for food grains was also constructed. The storage room is now equipped with pallets to keep food grain sacks, stainless steel shelves to stock various kitchen items, oil tin racks, grain sorting table and 10 stainless steel containers that can store up to 100 kg of  food grains each. Volkswagen India has endeavoured to introduce the first in, first out (FIFO) principle in the storage facility so that old food grain stocks get used first.
On completion of the project, Mr. Patrick Masson, Executive Director – HR & Admin, Volkswagen India Private Limited said, "Health has been an important pillar in the CSR activities undertaken by Volkswagen India. While we have undertaken activities such as running a Mobile Health Clinic in nearby villages, undertaking health-related awareness campaigns, vaccination drives and so on, we have gone a step further this time with our project at Gurukulam." He further added, "With the completion of this project, Gurukulam will be able to provide the children a better and safer environment with proper sanitation facilities. After all these children are the future of this country and we have to ensure a healthy upbringing for them."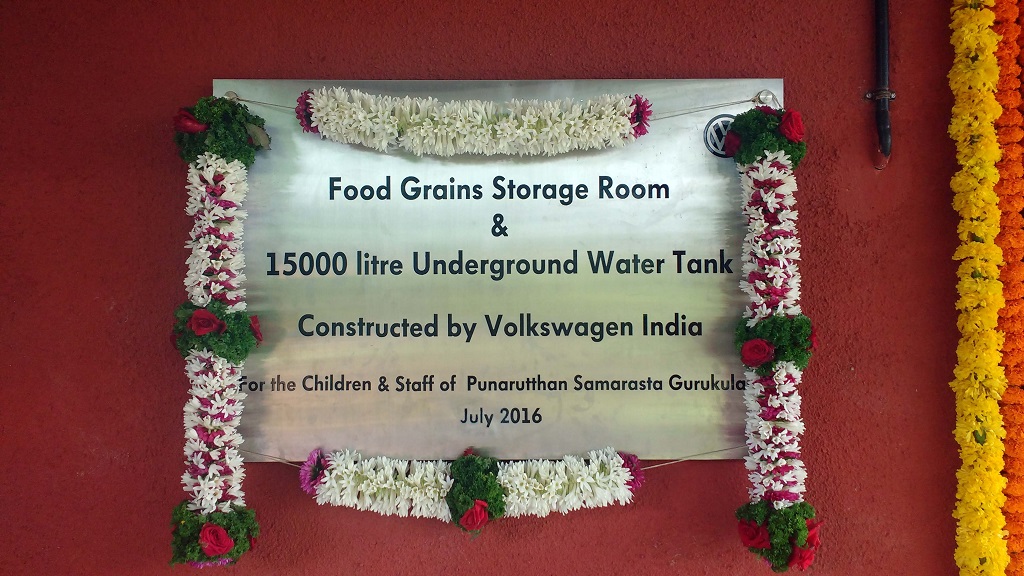 Volkswagen India has also planned a training session on store management and kitchen hygiene for the kitchen staff. The training will be conducted by a chef and store manager from the Volkswagen India Pune Plant. In addition, a group of Volkswagen employees have volunteered to offer training in computers and conversational English to the children as well.
Volkswagen India has undertaken other CSR activities in the past such as H1N1 vaccination to over 1500 school children, supporting Inter-Mission Industrial Development Community College in Chakan with sponsorship, donating an ambulance to the Red Cross, building an additional block at Zilla Parishad School in Nighoje and a donating a bus to the Inter Mission Care and Rehabilitation Society in Paud. Volkswagen India is also operating a Mobile Health Clinic which visits three villages five days a week and provides basic medical assistance to the villagers at no cost. Volkswagen India recently also gave scholarships to 10 girls pursuing Engineering degrees through Lila Poonawalla Foundation and extended support to NFBM's Jagriti School for Blind Girls.