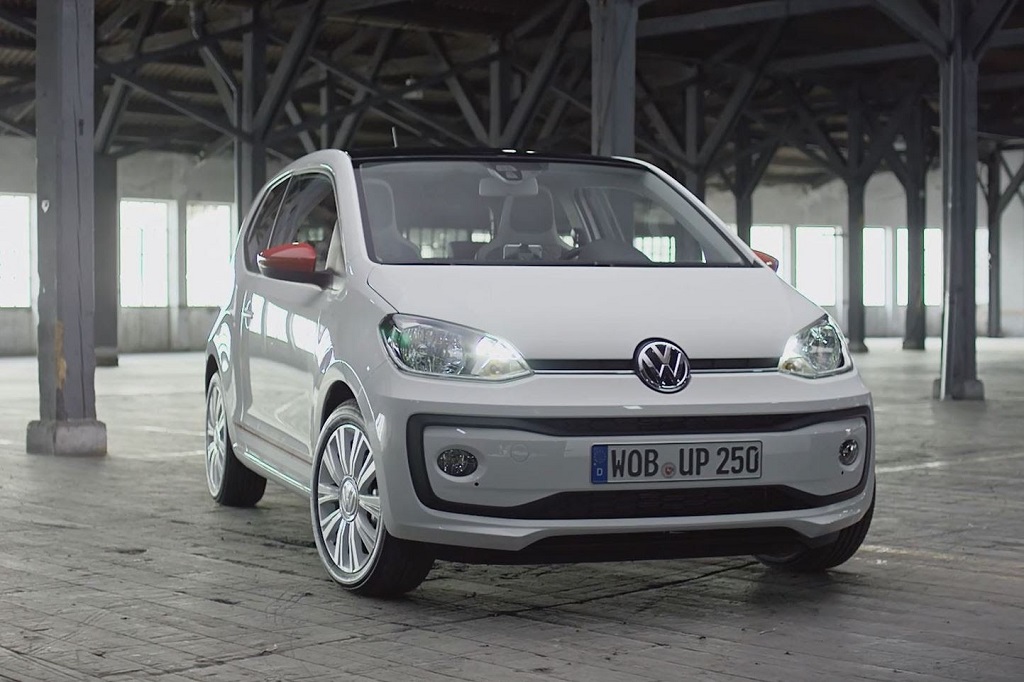 Management Board Chairman Dr. Herbert Diess: "2016 is a year of new beginnings for Volkswagen"
Fascinating open-top concept SUV breathes new life into the compact car category
New up! set to thrill with multitude of models and drive systems, perfect smartphone integration and new colours
Cooperation with BeatsAudioTM: new up! beats promises revolutionary audio experience
Volkswagen's reorientation continues. At the Geneva International Motor Show starting today the company is presenting two world premieres geared to the future of mobility: one a fascinating open-top T-Cross Breeze concept car, which marks the start of a broad SUV offensive. The other the new up!, which boasts a thrilling array of innovative features.
Following the BUDD-e at the Consumer Electronics Show (CES) in Las Vegas, Volkswagen is surprising visitors in Geneva too with a trendy concept car. The T-Cross Breeze is the most compact sports utility vehicle that there will be from Volkswagen. It is the first open-top SUV of its class and at the same time an affordable cabriolet with a raised seating position for perfect visibility. Just like the BUDD-e, the T-Cross Breeze also has a concept of vehicle controls featuring scarcely a single switch. Dr. Herbert Diess, Chairman of the Volkswagen Brand Board of Management, explains: "2016 will be a year of new beginnings for Volkswagen. With the T-Cross we are providing a first look ahead to Volkswagen models to come. We will in particular be significantly developing our range of SUVs and in future offering an SUV in every core segment."
The new version of the up! will also invigorate the small car segment. The wide variety of drive systems is impressive. Offering a choice of powerful petrol engines, efficient natural gas or electric, the new up! has the right motor for everyone. Maximum driving fun is provided by the top version, delivering 66 kW / 90 PS (TSI)*. Three equipment lines, a cross model and the roomy load up! micro delivery van are also available, as are numerous options for customisation. In addition to new exterior colours, seat covers and trendy dashpads, the up! can also be embellished with modern decal designs. Another innovation is the smartphone integration: the smartphone seamlessly bonds with the vehicle via an app and becomes on-board computer, navigation system and music player all in one.
For fans of perfect sound Volkswagen is introducing the 'up! beats', fine-tuned by US audio specialists BeatsAudio™. It is a genuine trendsetter with a high coolness factor, for its 300-watt premium sound system and a total of seven loudspeakers (two tweeters, two wide bandwidth loudspeakers, two woofers and one subwoofer) promises an impressive audio experience. Be it hip-hop, heavy metal, rock, pop or electro – in the up! beats you can really feel the music.