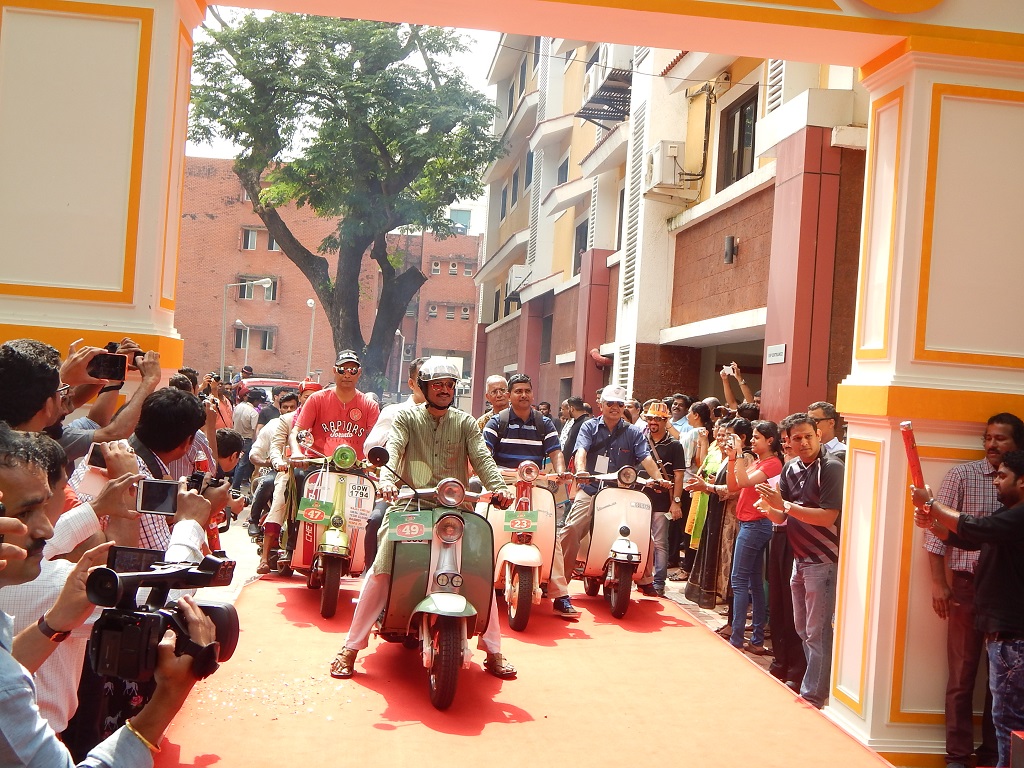 Goa is abuzz with excitement as vintage bike and car owners, users, collectors and fans are decking up their priceless possession which they will parade along with pride in Panjim on Saturday.
More than 85 vintage cars and around 50 vintage bikes will be participating in Goa Tourism Development Corporation's rally cum festival on Saturday, 1st October 2016.
From the oldest surviving Cadilacs to the Fleetwood, Oldsmobile Super 88, the Chevrolet convertible and many other vintage cars and vintage bikes dated from 1921 to 1970 will take to the streets of Panjim with their shiny spotless bodies and adorable poise.
The event which is the first of its kind being organized by GTDC and proposed to be an annual event is expected to receive a huge turnout of spectators as the vintage automobiles make their way from Patto through the capital city upto Miramar and later assemble at the INOX Courtyard.
"The rally would commence at 10.30 am and conclude by 6 pm. The vintage bikes and cars will be on display at the INOX Courtyard from 12 noon to 6 pm. After this, a function would be held where the cars and bikes would be judged in different categories each having strong contenders," said Mr. Anil Dalal of GTDC who is co-ordinating the event.  The oldest automobile, most appealing and  the one travelling from the farthest  location for the festival will be judged and awarded prizes.
A troupe with total number of 4 cars and one bike travelling from Nagpur covering 2,400 kms to and fro will be a major highlight of this event.
A Vintage Bike and Car drawing completion is also being organized from 1:30 pm to 4:30 pm.
A live Jazz show will be staged at the INOX Courtyard from 6 pm onwards.
While Minister for Tourism, Mr. Dilip Parulekar will flag off the Vintage Bike and Car Festival from Patto at 10.30 am, the Hon'ble Chief Minister of Goa, Mr. Laxmikant Parsekar will preside over the prize distribution ceremony later in the evening.
Elaborate arrangements have been made by Goa Tourism to ensure smooth conduct of the Vintage Bike and Car Rally and Festival and tourists and locals can line up along the rally route which is as follows:
The rally will start from Paryatan Bhavan, Patto and make its way along Mary Immaculate Church, Hindu pharmacy, Delhi Darbar, Police Station, D.B.  Marg, Miramar Circle, upto Dominos and head back to the Inox Courtyard. 
Tourism Minister of Goa, Shri. Dilip Parulekar said "The Vintage Bike and Car Festival 2016 is expected to witness large crowds from Goa and across the country. We have got an overwhelming response from a number of vintage bike and car users and enthusiasts.   Come and witness the world's coolest vintage bikes and cars for the first time on the streets of Goa."