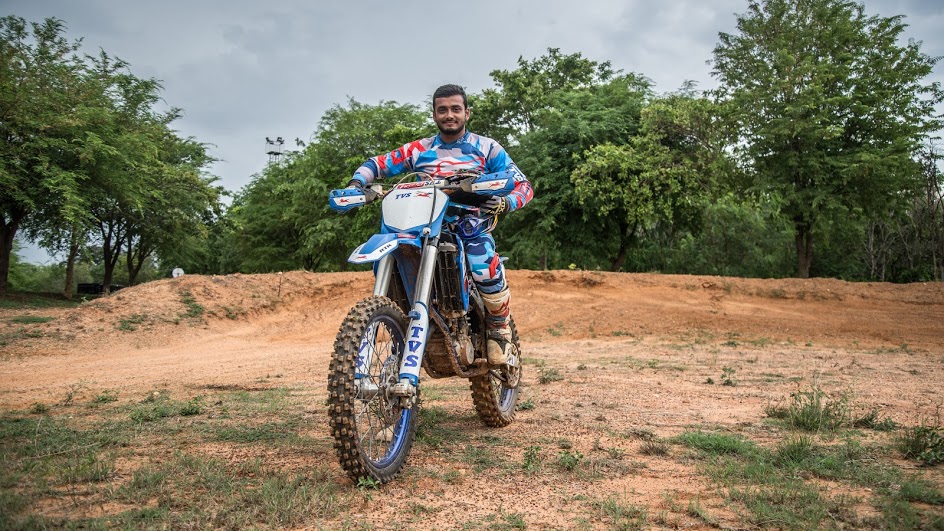 Becomes first Indian racer to compete for 'Sherco-TVS Rally Factory' Team at Dakar Rally
TVS Racing, undisputed leader in two-wheeler racing, announced that its champion rider Aravind KP will be competing for the 'Sherco-TVS Rally Factory' team at Dakar Rally 2017. Aravind has been a part of the TVS Racing team for the past ten years and this will mark his debut in the world's toughest cross-country rally. 
Aravind KP started racing in 2005 at the age of 19 looking to prove himself on the national racing. TVS Racing spotted Aravind in 2006 at Gulf Dirt Track National Championship. Since 2006, Aravind has won 15 National Championships in Dirt track, Rallies and Motocross and in 2011 he became the first Indian to win an overseas Motocross Championship (Srilanka).
Aravind KP, Racer, Team TVS Racing, said, "It's quite an unbelievable feeling to be selected to race at Dakar Rally and I couldn't ask for a better team than 'Sherco-TVS Rally Factory' team to race for. TVS Racing and I have a strong relationship and I thank them for bestowing their faith in my abilities. The next few months of preparation with the Sherco-TVS crew will be crucial as I train on what it takes to participate in Dakar Rally 2017. 
Arvind Pangaonkar, Head of Team TVS Racing, said, "Dakar Rally is the epitome of high endurance racing and we are happy to announce that Aravind KP will be a part of the team this year. Aravind has been riding for TVS Racing for the past 10 years and seeing his skills and performance records, racing at Dakar Rally was just a matter of time. Our partner Sherco is equally excited about having an Indian rider in Aravind on board and is geared up to give him the best training both in navigation and riding in sand dunes for Dakar Rally 2017." 
Aravind KP will team-up with Juan Pedrero a Spanish Champion for Sherco-TVS Rally Factory team at Dakar Rally 2017. The third rider, a European rider for the team will be added soon. This is the third consecutive year that Sherco-TVS team will be participating in the 39th edition of Dakar Rally (January 2, 2017 – January 14, 2017). The rally runs through three countries, Paraguay, Argentina and Bolivia. Dakar Rally is the toughest rally in the world, covering 9000 km in distance. 
The journey of TVS Racing began 33 years back when Sundaram Clayton Limited (A TVS Group Company) introduced its 50 cc mopeds in the arena of road racing. Since then TVS Racing has been actively participating on and off- road racing events such as road racing, Super-cross and Motocross, Dirt Tracks, Rally etc. TVS Racing is the only factory team in India to have any woman rider as a part of their team. In early 2015, TVS Racing became the first Indian factory team to take part in Dakar Rally, which is the longest and toughest rally in the world. TVS Racing won eight championships across all forms of two-wheeler motorsport events Supercross, Rallies and Road racing last year.