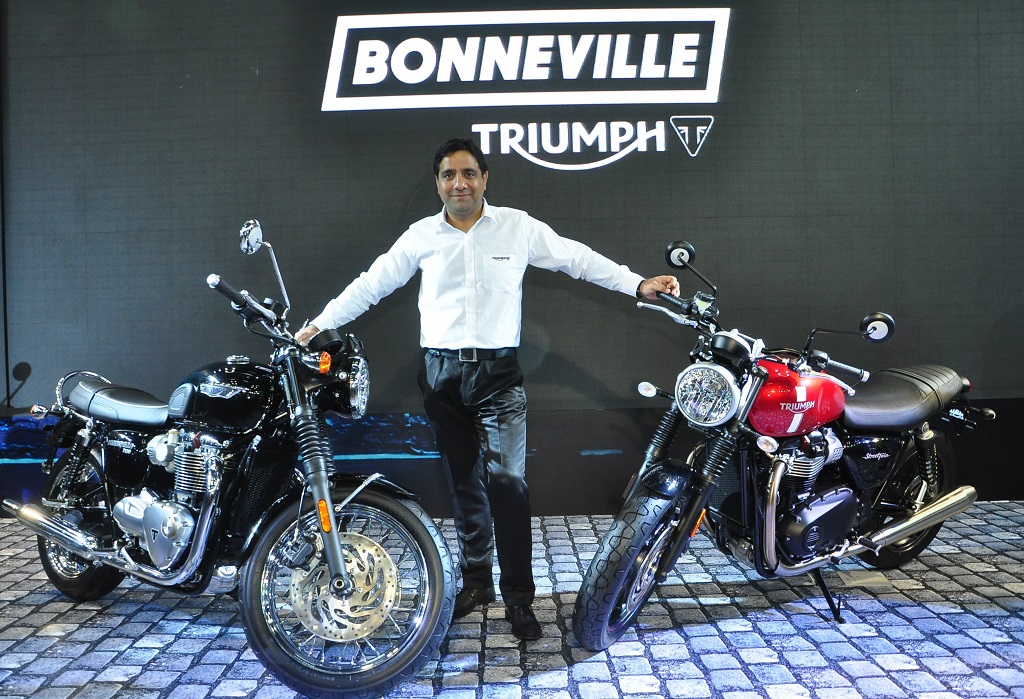 Triumph Motorcycles showcases Street Twin, Bonneville T120 and Thruxton R
Triumph Motorcycles celebrated its new range of Bonneville bikes at the India Bike Week  held from 19th to 20th February 2016. The iconic motorcycles were showcased with a lot of pomp and show at the IBW main stage arena living up to the brand legacy and ethos of Triumph Motorcycles.
Adding to the excitement, Triumph Motorcycles kick started the event with a grand customer party on 18th February at Nyex Club, Goa celebrating its 2 glorious year in India with customers and business associates. With Bonneville Reborn as the theme, it was an invite only exclusive celebrity and customer preview adding to the thrill and exhilaration of brand Triumph Motorcycles. The happening party was attended by over 450 delighted Triumph customers where select riders were also felicitated for their achievements.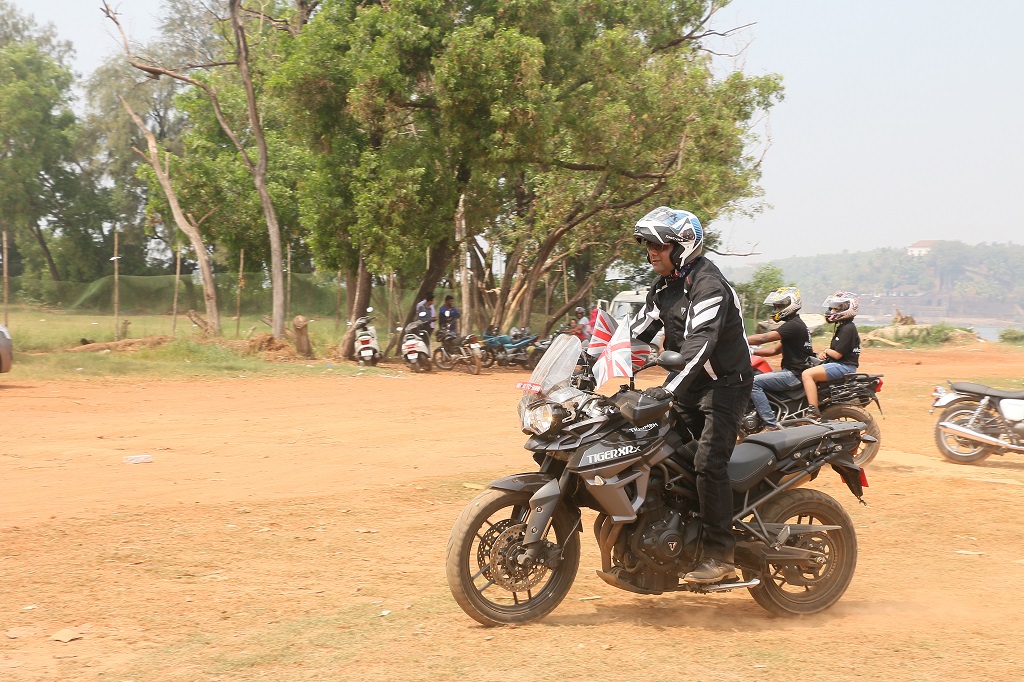 The India Bike Week 2016 saw almost 1000 proud Triumph customers coming from across the country, and most of them participated in the 2nd Annual R.A.Ts Ride organized by Triumph Motorcycles India. The ride promoted the cause of safe riding among its participants in association with Save Life Foundation, Goa Traffic Police and Goa Municipal Corporation. The Triumph group was present in full force in the IBW parade, thereon.
Vimal Sumbly, MD, Triumph Motorcycles, India, said, "India Bike Week is a hugely exciting platform for riders across the industry. It is a great way to associate with brands and network with renowned bikers to enhance their riding knowledge. The festival is also an adrenaline charged music and lifestyle event adding a touch of entertainment to the entire experience. We are thrilled to be celebrating our new range of Bonneville bikes with our esteemed customers and biking enthusiasts. With this iconic bikes making way into India, the range is sure to win hearts in the country!"
Post the big bang launch of Street Twin and Bonneville T120 at Auto Expo, Greater Noida from 5th to 9th February 2016, the brand displayed its exciting new Bonneville family along with the entire portfolio at IBW, Goa.
Key Features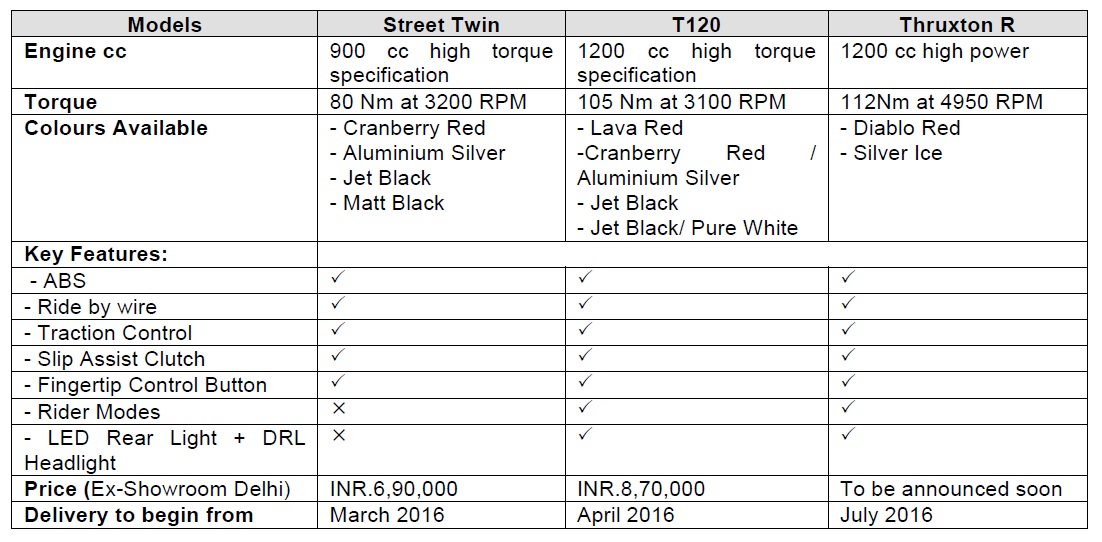 Truly pioneering the segment, Triumph Motorcycles organized a comprehensive Tiger Training Academy to bring the best of the riding experiences to its passionate customers. Encouraging the segment further, Triumph Motorcycles conducts this training in collaboration with MotoDreamz. Having hosted its first training in Hyderabad on 9th and 10th January 2016 and Delhi on 23rd and 24th January 2016, the Tiger Training Academy was also conducted on  19th and 20th February 2016 at the Enduro Track, IBW. This platform gives a unique chance for customers to better understand their revered motorcycles and interact with seasoned rider and unarguably a legend in the motorcycling community Mr. Vijay Parmar.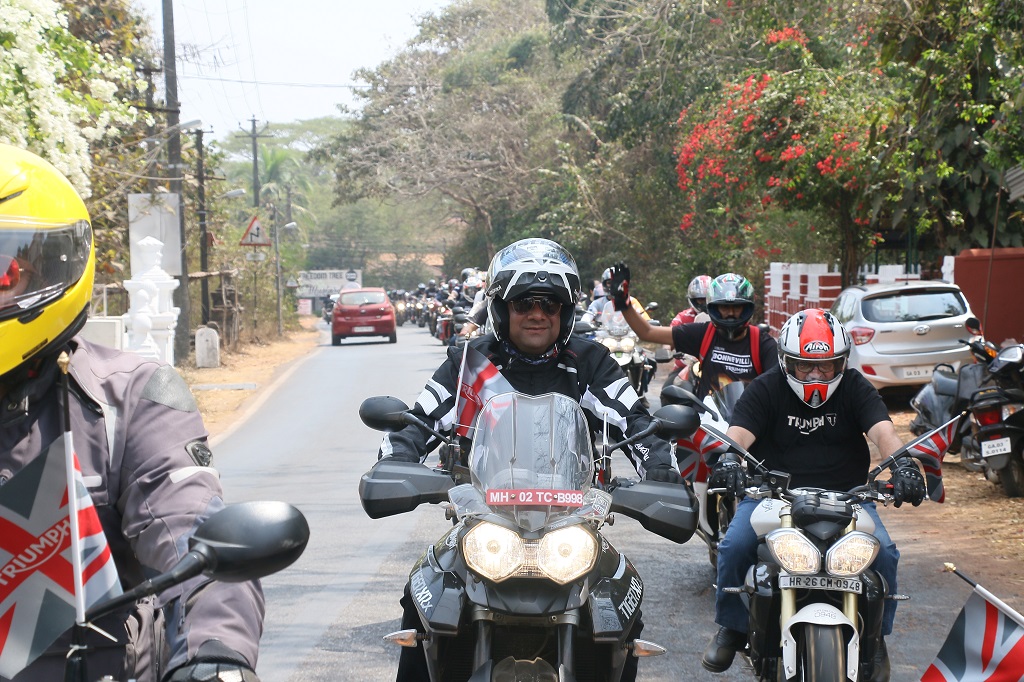 Triumph Motorcycles India has been riding high on the success of achieving record sales of over 2500 motorcycles across model categories in its 2 years of presence here in India. The varied Adventure portfolio boasts of 5 adventure motorcycles within the category and a total of 15 internationally acclaimed motorcycles in 5 motorcycling categories. Triumph Motorcycles is catering to its customers with 12 pan India dealerships. Winner across motorcycle categories, Triumph Motorcycles India boasts of winning as many as 25 major auto awards and still counting.