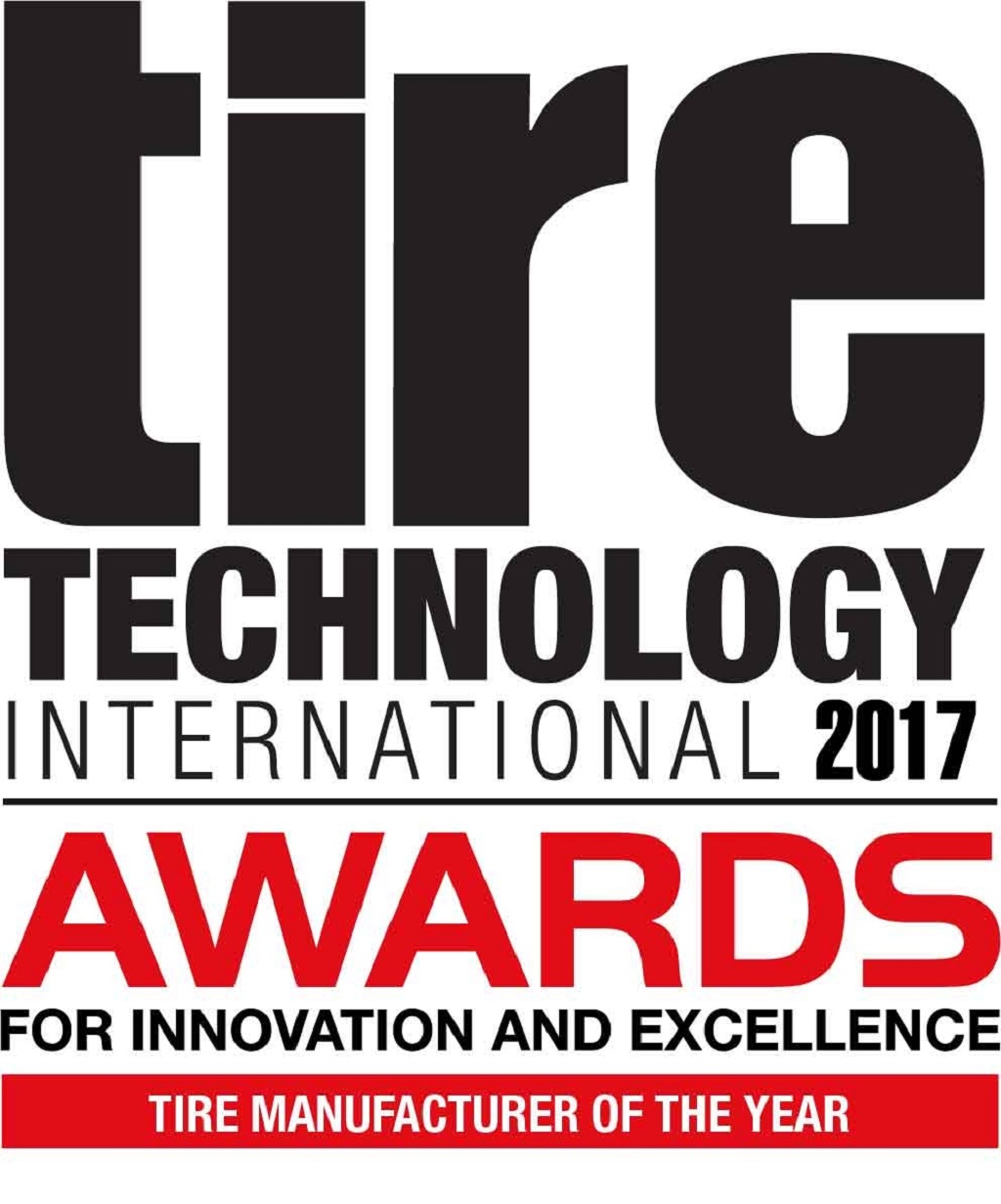 High-caliber expert panel honors tire manufacturer's exceptional investments
in research and development, testing and production equipment
Vision 2025 long-term growth strategy triggered impressive number of innovation and excellence projects in 2016
Three factors proved decisive: the High Performance Technology Center; natural rubber from dandelion roots; and a massive increase in capacity
New Delhi/ Hanover, February 17, 2017: Last night at the Tire Technology Expo 2017, staged in Hanover from February 14-16, Continental was honored by UK-based trade journal "Tire Technology International" with its Tire Manufacturer of the Year award, first presented in 2008. With this award, the high-caliber panel of 27 judges, including experts from Europe, Japan, India and the United States, honored the investments that Continental has initiated over the past twelve months. "We are very excited about this award because it appreciates several technology projects and innovations that we have already realized, working consistently within the scope of our Vision 2025 long-term growth strategy," said Nikolai Setzer, member of the Executive Board of Continental AG responsible for Corporate Purchasing and head of the Tire division, the world's fourth largest tire manufacturer with sales of more than EUR 10 billion. "At the same time, being awarded as the most innovative tire manufacturer highly motivates our global team – now more than 50,000 employees – to continue on this path, step by step."
Among Continental's innovations that persuaded the judges were the opening in June 2016 of the High Performance Technology Center in Korbach, Germany; the Taraxagum project that involves setting up a research center in Anklam, Germany, for the industrialization of natural rubber from dandelion roots; and production of the first ever truck tire with tread made of dandelion rubber. The judges also mentioned the announcement of a research and development center for agricultural tires in Lousado, Portugal, and the expansion of Continental's truck tire production operations in Otrokovice, Czech Republic.
"Consumers of everything from ultra-high performance tires to agricultural ones, in markets from Europe to China, will benefit from Continental's outstanding commitment to investment in research and development, testing and manufacturing in the past 12 months. Congratulations to our Tire Manufacturer of the Year!" said Graham Heeps, editor, Tire Technology International and chairman of the judging panel. This annual award for innovation and excellence honors particularly bright ideas and the hard work put in by the tire design and production industry. Candidates are either nominated by the readers of Tire Technology International or put forward by the editorial staff. The independent panel of experts then votes to choose the winners.
In the context of its Vision 2025, since 2011 Continental has already invested more than EUR 3 billion in the construction of new production plants in Hefei (China), Kaluga (Russia) and Sumter (South Carolina/ USA). Thereof EUR 350 million per year has been invested in expanding the Corporation's existing plants around the world. Along with the construction of Continental's unique Automated Indoor Braking Analyzer (AIBA) at the Contidrom proving grounds, the opening of the High Performance Technology Center (HPTC) at the Korbach, Germany plant caused quite some attention. Through the smart networking of all its production machinery, the HPTC generates new findings virtually in real time. These are then communicated to Continental's tire production plants around the world to drive further improvements in efficiency and effectiveness. In 2016 for the first time ever Continental produced a worldwide total of more than 150 million passenger car and light truck tires, while at the same time achieving a much better regional balance between EMEA, The Americas and APAC in terms of production and sales. As a result, Continental is firmly on course to realize its Vision 2025.
Incidentally, the expert judging panel at Tire Technology International reached the same conclusion before when Continental was also named Tire Manufacturer of the Year in 2014. At the same time Continental was honored with the innovation award for tire production for its so called ContiLifeCycle plant in Hannover-Stoecken that convinced the experts due to its integrated approach of combining hot and cold retreading with a rubber recycling facility which still is unique globally today.
Continental develops intelligent technologies for transporting people and their goods. As a reliable partner, the international automotive supplier, tire manufacturer, and industrial partner provides sustainable, safe, comfortable, individual, and affordable solutions. In 2016, the corporation generated preliminary sales of around €40.5 billion with its five divisions, Chassis & Safety, Interior, Powertrain, Tire, and ContiTech. Continental currently employs more than 220,000 people in 55 countries.
The Tire Division currently has more than 24 production and development locations worldwide. The broad product range and continuous investments in R&D make a major contribution to cost-effective and ecologically efficient mobility. As one of the world's leading tire manufacturers with about 49,000 employees, the Tire Division achieved sales of €10.4 billion in 2015.
Continental Commercial Vehicle Tires is one of the largest manufacturers of truck, bus and commercial specialty tires worldwide. The business unit is continuously developing from a pure tire manufacturer to a solution provider, offering a broad range of products, services and tire-related solutions.