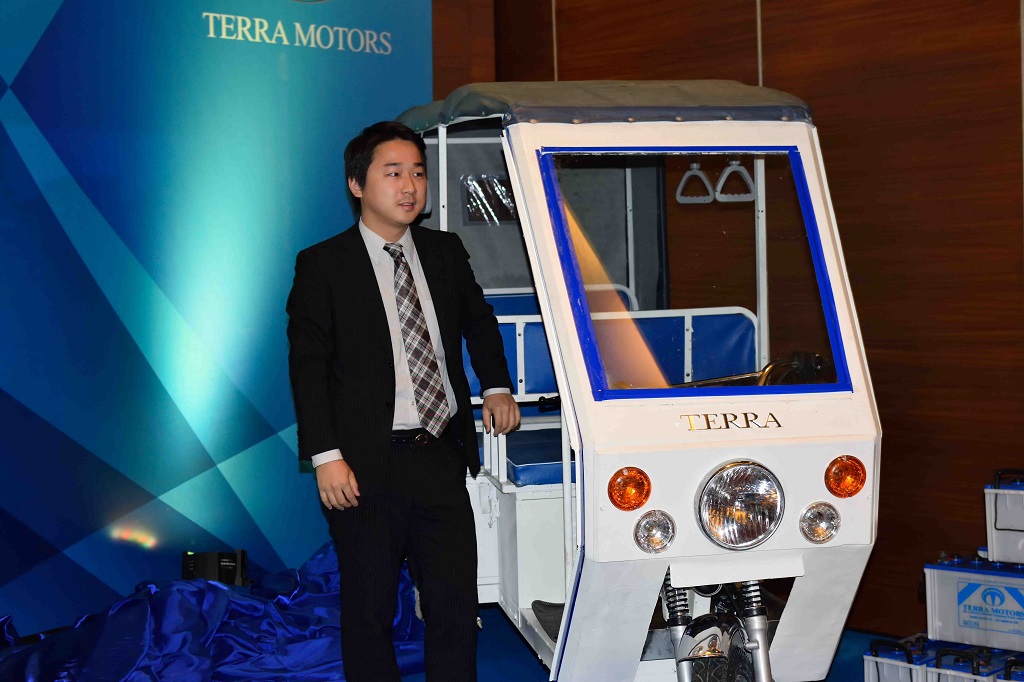 Y4ALFA and Terra Battery has been moderately priced for the e-rickshaw industry
New Delhi, February 18, 2016:  Terra Motors, the leading manufacturer of electric two and three wheelers in Japan announced the launch of its Y4Alfa e-rickshaw today.  Y4Alfa has been priced close to Rs. 1,30,000 lakh and is powered by Terra battery unit which gives a range of 100 km on full charge. The average weight of the e-rickshaw is 380 kg and can accommodate 5 people, including the driver.
With expertise in R&D for electric vehicles, Terra Motors also launched its 'Terra Battery for the Indian market, which is on the line of Make in India initiative by the Government of India. Terra Batttery has been priced close to Rs.27000 with one year warranty and is manufactured in Bangalore. Terra Battery has a life span of at least eighteen months as compared to ordinary batteries, thus, reducing the operational cost of drivers significantly.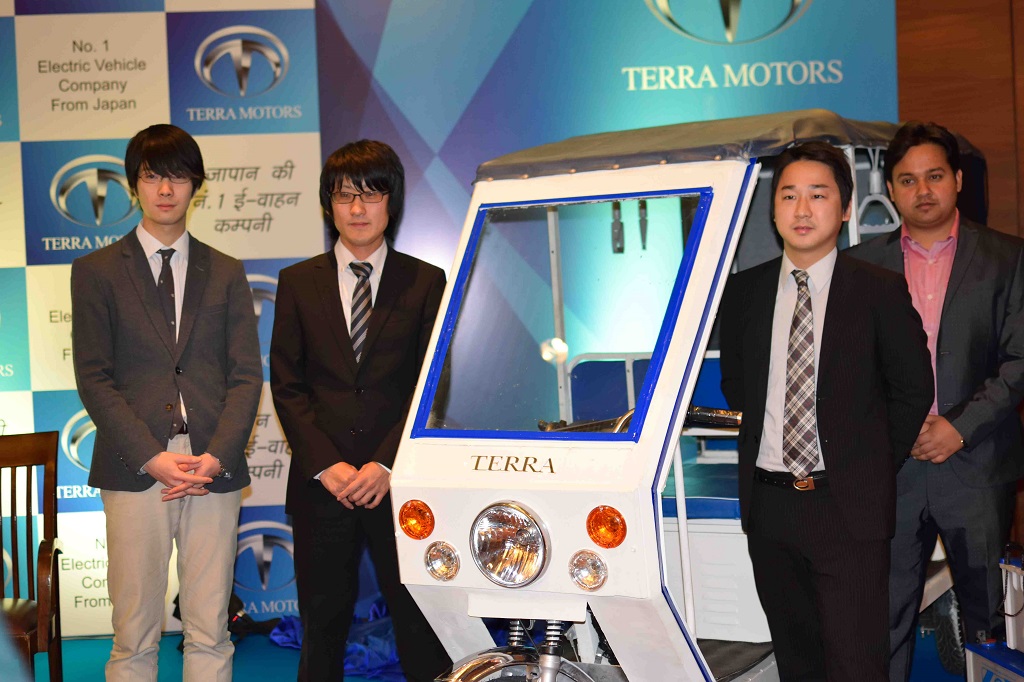 Reiterating its commitment to the Indian market, Teppei Seki, Country Director, Terra Motors said, "India is the second largest producer of three-wheelers in the world. Hence, India is an important market for us. We plan to sell 30000 units of e-rickshaws and 20000 sets of Terra Batteries by the end of the fiscal year." 
"Terra Motors is committed to bring in its high quality Japanese offering and services to the Indian market. Along with the product superiority, we also aim to enhance our sales and service support though the seasoned dealers in order to enrich customers experience," he further said.
The light weight e-rickshaw is water-resistance and is suitable for sustainable urban transport as it has low fuel costs compared to a gas-powered vehicle. Adding to its suitability for the Delhi's narrow roads, its steering wheel gives a driver easy maneuver and small turning radius. It also features rain covers that can be pulled down during inclement weather.
About Terra Motors
Terra Motors Corporation is the leader in manufacturing electric two & three wheelers in Japan. Founded in 2010, its headquarters are based in Shibuya, Tokyo and also has branch offices in Vietnam and Philippines. The company currently has over 1,000 dealers and 3000 service networks in Japan. Recently, Terra Motors was short listed for the government tender in the Philippines. Terra Motors got internationally honored with start up awards such as 2012 Red Herring Top 100 Asia, TiE 2013, Top 50 and Ernst & Young Entrepreneur Of The Year Japan 2011.
Terra Motors portfolio boasts of an impressive list of stockholders that include one of the most distinguished names in Japan. It includes: Mr. Idei, former chairman of Sony, Mr. Yamamoto, former vice president of Apple Japan, and Mr. Tsujino, former president of Google Japan among others.