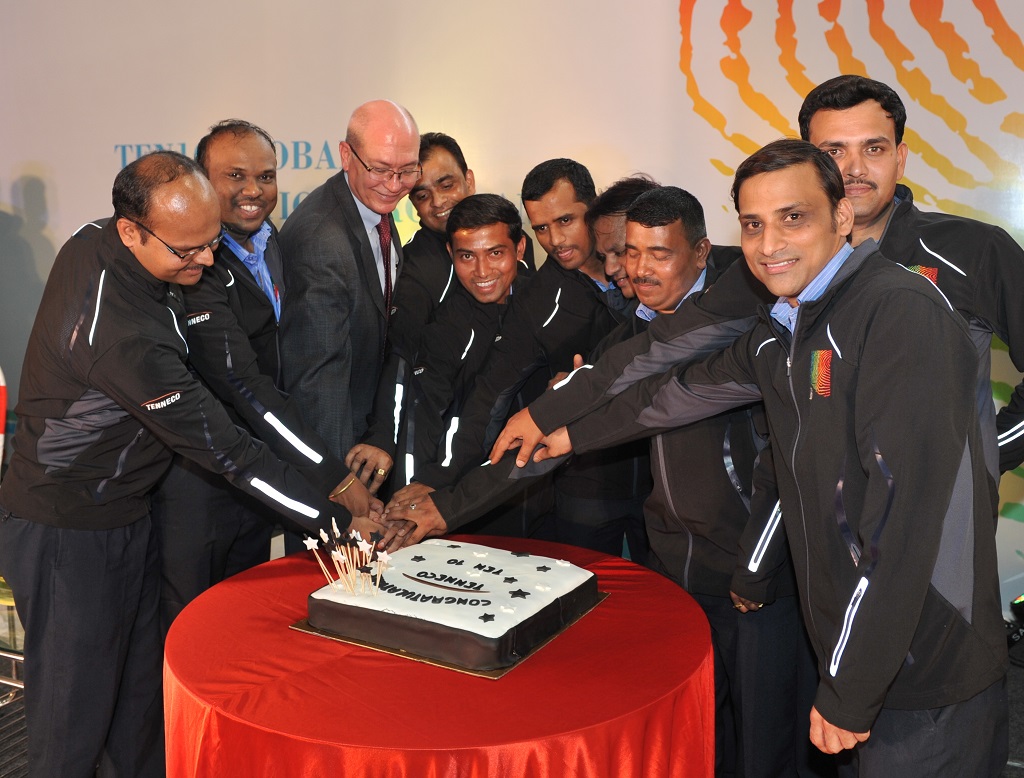 In what could be a landmark initiative with respect to higher engagement with employees, U.S. auto component supplier Tenneco has decided to acknowledge and reward its employees across all functions and regions who display exemplary performance in alliance with the company's shared values, ethics and global work practices.
The TEN10 program is Tenneco's new global employee recognition program.  It helps the company to identify, celebrate and award those who embody the company's shared values. Through TEN10, the company is honoring about 1,000 individuals and teams in 2016, across all levels and functions and representing all of Tenneco's facilities worldwide. The global TEN10 award goes to ten global winners.  The ten finalists were selected from a group of 60 semi-finalists.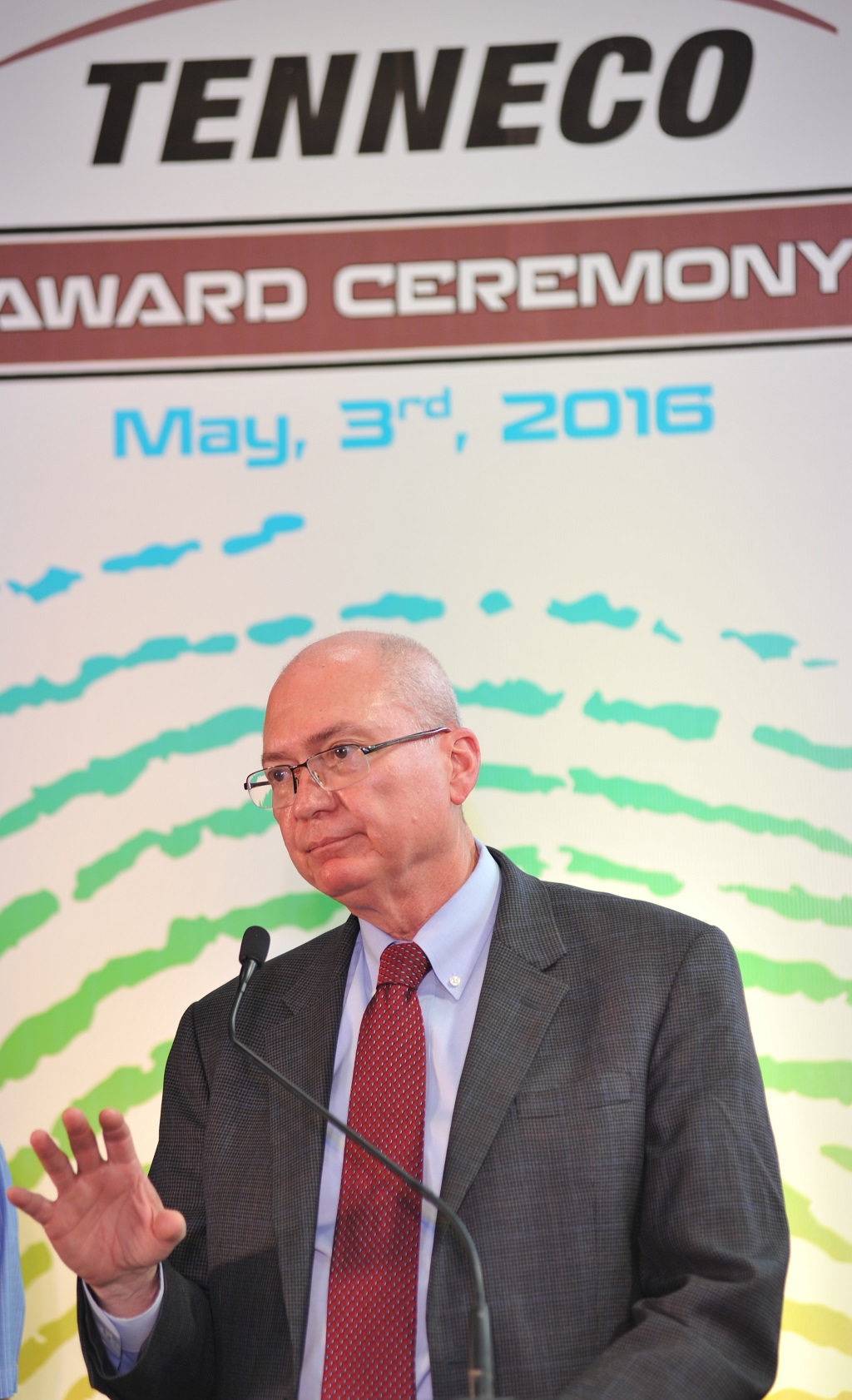 A team of ten employees from the company's Chakan Clean Air plant near Pune have won the recognition this year.  The plant manufactures emission control components and systems for domestic and international vehicle manufacturers to meet current and future emissions legislation. The team was recognized for achieving excellent results by demonstrating the company values of Perseverance, Results Oriented and Teamwork.
Speaking about the global TEN10 initiative, Gregg Sherrill, Tenneco Chairman and Chief Executive Officer, said:  "Tenneco is one of the larger global players in the auto component sector and is an equal opportunity employer. We hold our employees in very high regard which helps the organization meet its goals globally. The TEN10 initiative helps recognize employees for their performance, not just by conventional means, but also by means of referrals or recommendations from their colleagues. The program is unique as it is hierarchy agnostic. Any employee in any function, level or locations can be a part of this program."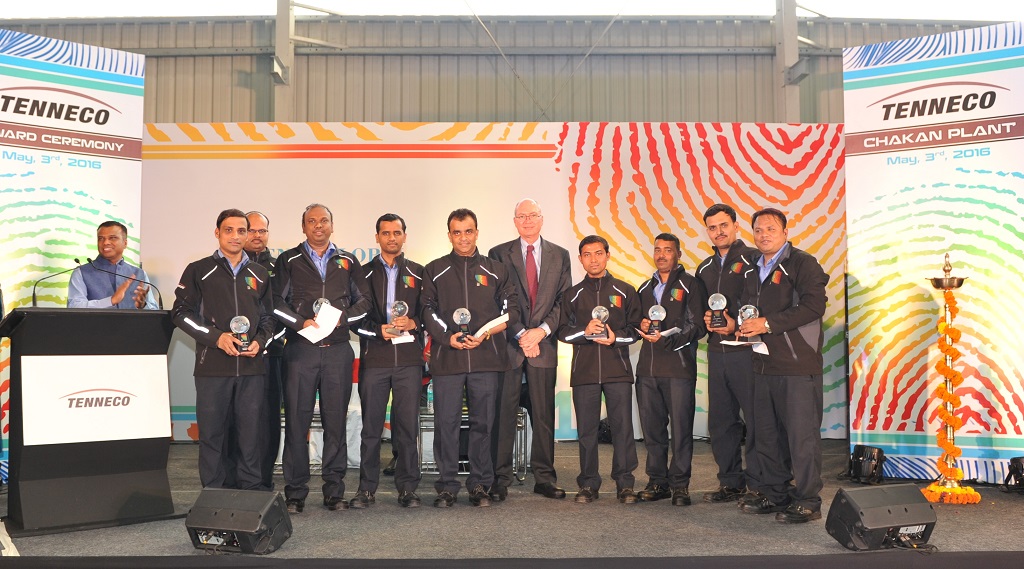 Tenneco front-line employees play a very important role in identifying and helping recognize the winning individuals and teams.  The company has developed a simple nomination process with clear directions on how to identify candidates for the award using both print and electronic forms for the nominations.
"Our Shared Values define Tenneco and underpin how we all perform our jobs. This is our opportunity to recognize individuals and teams everywhere who are living the shared values every day – which helps maintain a strong foundation for everything we do.  Values shape our culture, which is a significant driver of our success," Sherrill added.
Sagar Hemade, Managing Director, Tenneco India, lauded the initiative.  "Engaging our people is at the heart of our 'Roadmap for Success'.  And when we conducted our last Employee Engagement Survey and global focus groups, employees told us we must improve in the ways we recognize employees. TEN10 has helped us identify, celebrate and reward those who embody our shared values."
A total of 7,000 people were nominated globally by their peers and colleagues for this year's TEN10 award.
"At Pune, a ten-member team emerged as winners for India, of which I am very proud," Hemade said.  "We will continue to create more such programs which will help keep our employee engagement at the highest level, resulting in better productivity and human relations," he added.
The awards ceremony was held in front of all XXX employees at Tenneco's Chakan facility.  It was presided over by Mr. Sherrill who not only congratulated the winners, but also met them informally over lunch. The winners and their departments are listed below:
In addition to the TEN10 winning team, Chakan employee Babulal Palaspagar was one of the 60 global semi-finalists.  Palaspagar is responsible for training apprentices at the Chakan plant.
Tenneco is an $8.2 billion global manufacturing company with headquarters in Lake Forest, Illinois and approximately 30,000 employees worldwide.  Tenneco is one of the world's largest designers, manufacturers and marketers of clean air and ride performance products and systems for automotive, commercial truck and off-highway original equipment markets and the aftermarket.  Tenneco's principal brand names are Monroe®, Walker®, XNOx™ and Clevite®Elastomer.