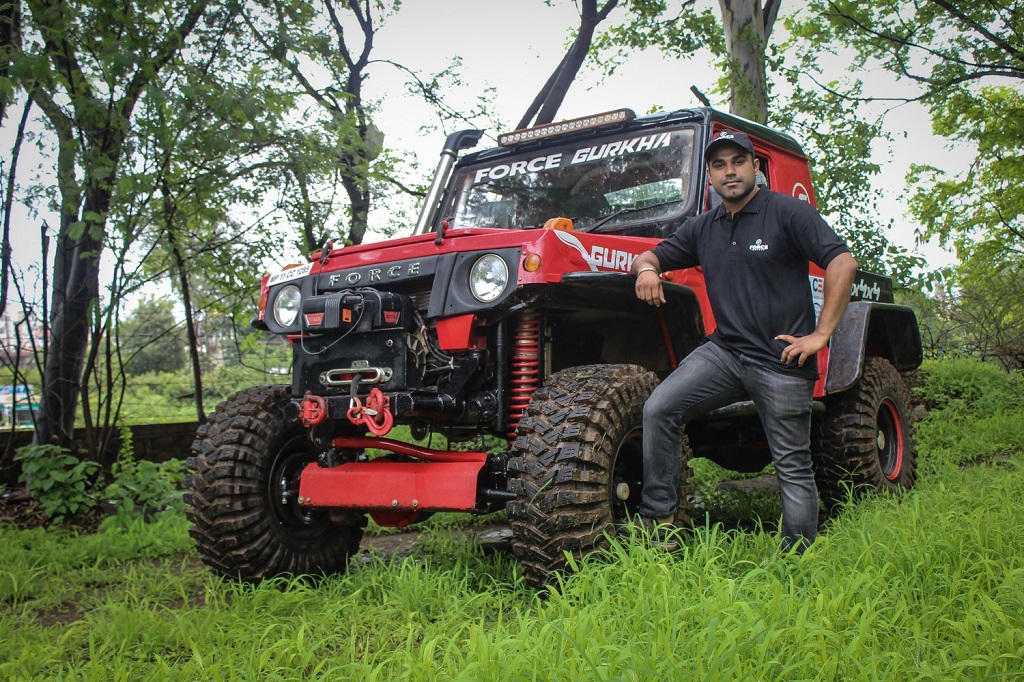 Team Gurkha back in full FORCE to defend the title positions-Third Time in a Row
India's best off-roader teams up with India's best off-roading vehicle
Will have three teams vying for the top positions
Pune-based commercial vehicle manufacturer Force Motors announced that Kabir Waraich, a seasoned off-roader, has now joined forces with Team Gurkha for the Force Gurkha RFC India 2016. Kabir along with his trusted navigator Gagan Sachdeva, will represent Force Motors and will drive the Force Gurkha in this years' off roading event being held in Goa from July 22 to July 29, 2016.
Force Gurkha has been the winner of the top two positions in both the first and second edition of the Rain Forest Challenge India- 2014 and 2015. Force Motors brings back its winning team led by Tan Eng Joo from Malaysia, who returns to defend the top spot with his trusted navigator Tan Choon Hong. The second Force Gurkha will be piloted by Mervyn Lim and will have Hamizan Abdul Hamid as the navigator. This team will look to defend its Runners-Up title and will vie for the top spot in RFC India 2016.
The third team will be led by Kabir Waraich and his navigator Gagan Sachdeva. 33 year old Kabir is a veteran off-roader and is a part of the Gerrari Off-Roaders based out of Chandigarh. He was the top Indian driver and has bagged the third position in the Force Gurkha RFC India 2014 and 2015 consecutively. In 2014, he was the first Indian to ever compete in the RFC Malaysia-the mother event. Kabir has off roading in his blood and has been enhancing his skill in various off roading events organized by his club throughout the year.
Force Motors retains the mean and tough looking Gurkhas fielded during RFC India 2015 which have been a game changer in the decisive Predator and Twilight stages. The powertrain continues to be the proven Mercedes-Benz-derived TD 2200 common rail engine developing 140 hp and 320 Nm torque. The front and rear suspension is still an all-coil spring set-up with long travel shock absorbers. These vehicles are equipped with 37inch Maxxis Trepador tyres, which make them look formidable.
Commenting on the new partnership, Kabir Waraich said, "I am very happy to be associated with Force Motors and drive the extremely capable Force Gurkha at the RFC India 2016. I look forward to bettering my position this year."
Force Motors hopes that the winning combination of super capable vehicles, expert pilots and navigators will help it reclaim top spots in Force Gurkha RFC India 2016.