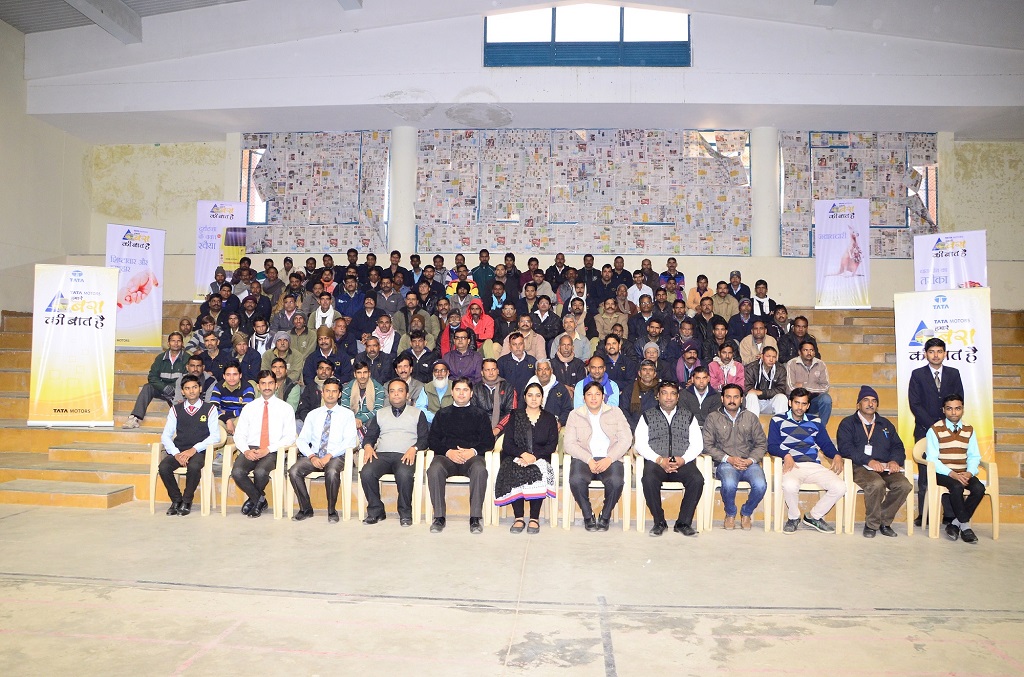 Jaipur, January 18, 2016: Furthering the company' nationwide initiative to train school bus staff  on aspects of safety during school bus travel, Tata Motors today conducted its 'Hamare Bus Ki Baat Hai' campaign for over 150 school bus staff of Delhi Public School, Jaipur. An interactive training program, 'Hamare Bus Ki Baat Hai' includes sessions to sensitize school bus staff on the importance of their duties, how to act in case of an emergency, including softer aspects like personal hygiene and how to better interact with parents and their kids, while on the job. The program also aims at sensitizing school children and their parents on how to prevent and minimize accidents school bus travel.
Commenting on the occasion, Mr. Sandeep Kumar, Business Head, Commercial Vehicles –  Passenger, Tata Motors Ltd., said, "Safety is of paramount importance at Tata Motors at we are delighted to have imparted school bus safety training to over 150 school staff of Delhi Public School, Jaipur. Designed with inputs from various stake holders, the campaign has helped in creating a sense of involvement among participants, increasing their awareness about their duties and responsibilities and take necessary measures in case of a situation during school bus travel. Through such trainings, we have reiterated our commitment towards providing safe travel for children and hope to conduct many more such sessions in the near future, across the country."
Tata Motors has trained over 10,900 school bus staff, across 55 cities and 228 schools, under the 'Hamare Bus Ki Baat Hai' school bus safety program. In 2015, the company trained over 430 school bus staff, across 2 cities and 14 schools in Rajasthan, of which 240 school bus staff were from 9 schools in Jaipur.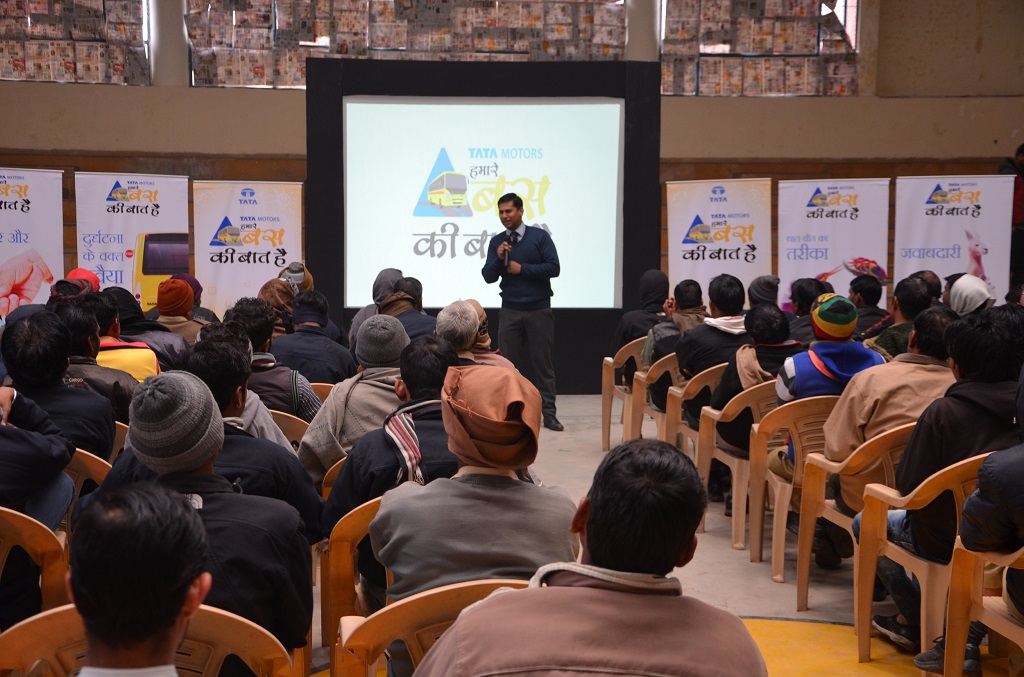 Additionally, Tata Motors also conducted activities for children, to make them aware about the importance of safe school bus travel through two other initiatives – 'Dream it to Win it' and 'Safety Hamare Bus Mein'
'Dream it to Win it' 
Dream it to Win it', a unique drawing and collage making competition for school children, around school bus safety. Tata Motors organized the 'Dream it to win it' program across 21 cities with participation of over 3.9 lakh students from over 1900 schools across the country.
'Safety Hamare Bus Mein'
This programme is designed to educate school children on using safety features in buses, tips on safe travel. The training includes aspects like mock fire drill in schools, a virtual experience film showing safe travel, sessions with select students on safety and a safety quiz in school. It involves safety drills like entry/exit, emergency evacuation, and effective handling of safety provisions in a bus. This campaign is set to kick-off shortly.
About Tata Motors
Tata Motors Limited is India's largest automobile company, with consolidated revenues of INR 2,62,796 crores (USD 42.04 billion) in 2014-15. Through subsidiaries and associate companies, Tata Motors has operations in the UK, South Korea, Thailand, South Africa and Indonesia. Among them is Jaguar Land Rover, the business comprising the two iconic British brands. It also has an industrial joint venture with Fiat in India.  With over 8 million Tata vehicles plying in India, Tata Motors is the country's market leader in commercial vehicles and among the top in passenger vehicles. Tata cars, buses and trucks are being marketed in several countries in Europe, Africa, the Middle East, South Asia, South East Asia, South America, Australia, CIS and Russia.