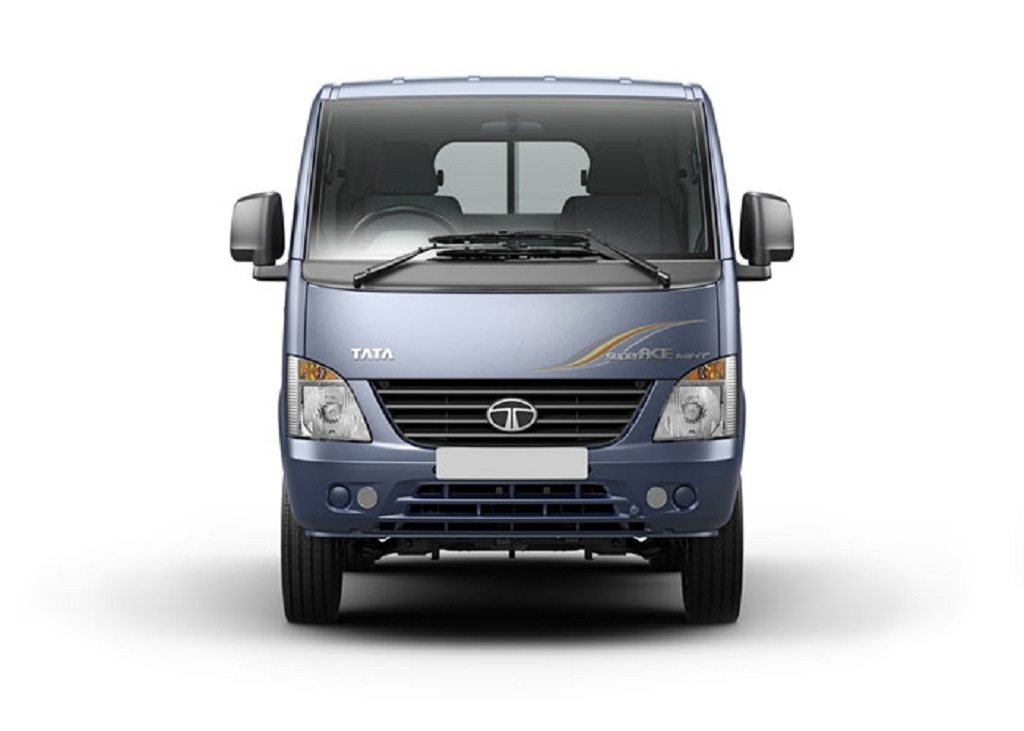 Key Highlights:
The new Small Pick-up from Tata Motors comes with superior ride & handling
A Power-packed cargo carrier – Equipped with 1.4 Litre DiCOR (common Rail) BS4 engine
Delivers best-in-class power of 70PS
An efficient business partner – Delivering a best-in-class mileage of 17.9** km/l
With longest load body in its class of 2630 mm, customers can earn more per trip now
Class leading top speed of 125 km/h for a faster turnaround time
Tata Motors today announced the launch of a new Small Pick-up, the Tata SuperAce Mint. With its unmatchable combination of performance, ruggedness, comfort, superior ride & handling, style and best-in-class cost of ownership, the Tata SuperAce Mint will maximize revenues for its owners. It will meet requirements of intra and intercity transport.
The Tata Ace family of Mini trucks offer last mile cargo transport solutions from Tata Motors and have successfully catered to the need for a safer, robust, economical and comfortable transport to cross narrow alleyways and through heavy traffic. Its affordable pricing and competitive maintenance cost throughout the life-cycle has fostered self-employment to help entrepreneurs & small businesses grow across urban/ semi-urban/ rural areas. With this launch, Tata Motors is further penetrating into the Small Pick-up market and plans to grow its market share in this segment.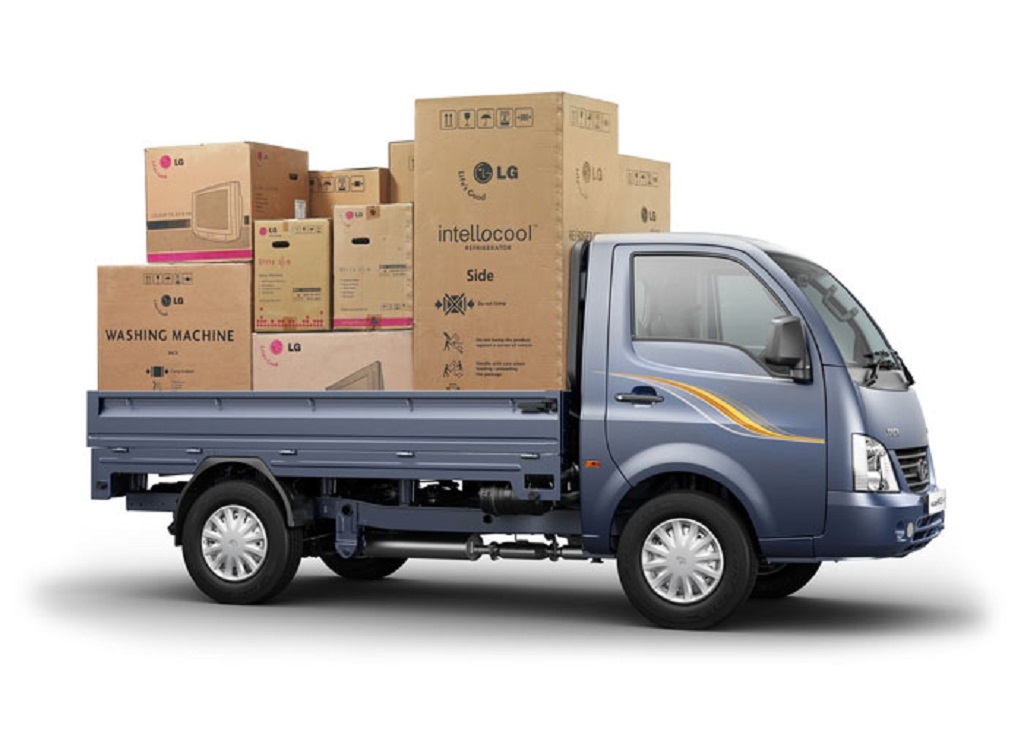 According to Mr. Ravi Pisharody, Executive Director, Commercial Vehicles Business Unit, Tata Motors Ltd., "Through the Ace Family, Tata Motors has created new vehicle categories by understanding the requirements of the Indian consumers. It offers best-in-class combination of power, mileage and load capacities, delivering superior margins in shorter turnaround time. Like the other members of Ace family, we expect the Tata SuperAce Mint to become an indispensable business partner for millions of entrepreneurs and market load operators across the country."
The Tata SuperAce Mint is equipped with a technically advanced 1.4 Litre DiCOR (common rail) BS4 engine which gives a best-in-class power of 70PS. Its technologically advanced engine delivers a flat torque over a wide range of engine rpm (1800 – 3000 rpm), enhancing the vehicle's pickup in all gears. The clutch has a larger diameter and a greater friction area for better clutch performance and life while the backbone of the vehicle is its strong chassis frame with a 2.5mm thick long member and a 124mm x 63mm chassis cross section, enabling it to withstand the stress of driving on bad roads and varied loading conditions.
The Tata SuperAce Mint has an elegant design and the cabin has been developed keeping driver ergonomics in mind. It comes with a standard power steering and blower which makes it the most comfortable pickup in all types of road conditions. The body colored bumper and standard fitment of wheel caps gives the exteriors a stylish look. The adjustable driver and co-driver fabric seats with headrests, HVAC option also account towards making the driver's journey comfortable.
Safety has always been of paramount importance for Tata Motors, and the company has equipped the Tata SuperAce Mint with class leading safety features. It comprises of a 3-point retractable seat belts as well as side impact beams for protection in case of collisions. The vehicle's long wheel-base of 2380 mm enables overall stability even at high speeds and on uneven surfaces. The front disc brakes and the large 254 mm diameter rear drum brakes ensure best-in-class braking efficiency and also ensure long brake lining life. The independent suspension meets the requirements of tough operating market load conditions, whilst providing the driver with a comfortable and smooth ride. The 14 inch Radial tyres meet the demands of tough load or road conditions whilst ensuring a longer tyre life.
With the longest loading body in its class of 2630 mm (8ft-7inches) and a class leading top speed of 125 km/h the Tata SuperAce Mint promises more earnings per trip, which translates into a faster turnaround time. The vehicle delivers a mileage of 17.9** km/l which makes it not only a power packed proposition but also an efficient business partner catering to varied needs of operators.
The service and maintenance attributes of the vehicle guarantee peace of mind to its customers. With over 1600 service points and a workshop on average at every 62 Km, Tata Motors has the widest service network in the country. The vehicle also comes with an assured warranty of 1 year or 50,000 Km (whichever is earlier).
Launched at a starting price of Rs. 5.09 Lakhs, ex-showroom, Thane, the Tata SuperAce Mint is available in four exciting colours – Blazing Red, Castle Grey, Arctic White and Meteor Silver. This power-packed mini truck will be available for sale across the country in Tata Motors Authorised Dealerships from today.
With the largest and still growing network strength in place, a continuous slew of upgrades, new launches and specific marketing interventions, Tata Motors continues to be the dominant player in the SCV & Pick-up last mile transport space with over 50% market share and continues to make huge strides in this segment.
** The mileage figures are as certified by test agency