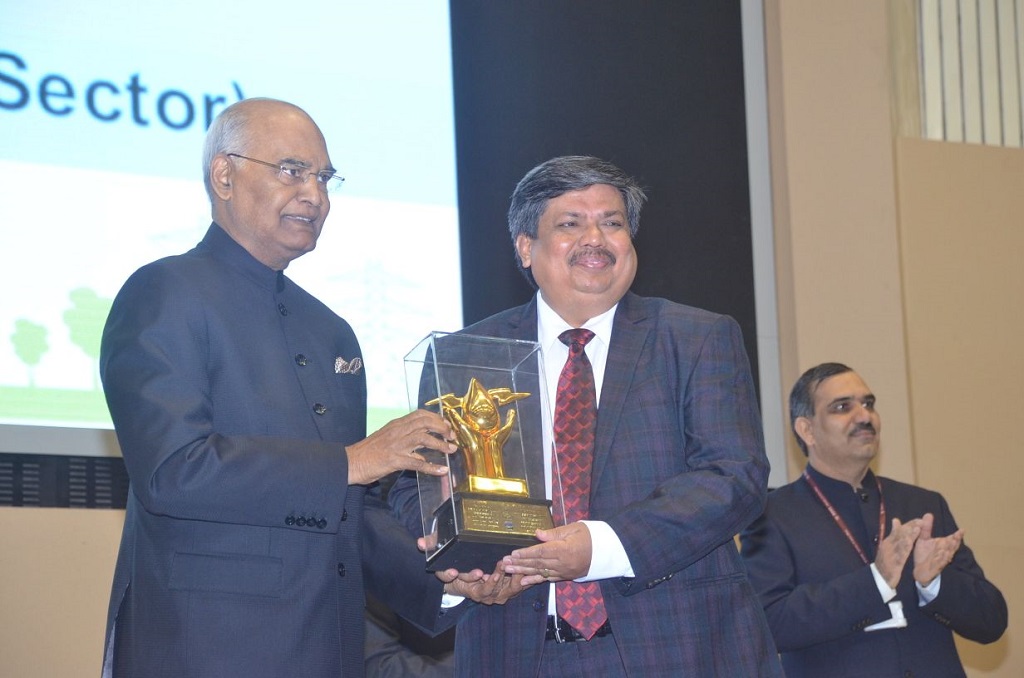 Awarded 'First Prize' at the 27th National Energy Conservation Day
New Delhi, December 15, 2017: Tata Motors Limited, a leading global Automobile manufacturer was yesterday conferred with the prestigious National Energy Conservation Award 2017 for its Jamshedpur Plant. The Bureau of Energy Efficiency, Ministry of Power, Government of India, awarded Tata Motors' Jamshedpur plant the First Prize in the Automotive (Manufacturing) Sector.
The award was given by The Hon'ble President of India, Shri Ram Nath Kovind, on the occasion of the National Energy Conservation day celebrated on 14th December 2017 at Vigyan Bhawan, New Delhi.
On receiving the award, Mr Ajoy Behari Lall, Head Manufacturing, Commercial Vehicle Business Unit, Tata Motors Limited said, "We are honored to receive this coveted recognition for our efforts in energy conservation and management. This is a result of continuous hard work of the entire Tata Motors and the team Jamshedpur which unremittingly works towards the new initiatives. The award serves as a motivation for us, to continue adopting innovative energy conservation measures in our manufacturing operations. This is an excellent initiative by the Bureau of Energy Efficiency to motivate the Indian industry to use energy efficiently and promote a culture of conservation."
Energy Performance Highlights of FY 16-17:
A double-digit energy reduction in Specific Electrical Energy Consumption w.r.t FY 2015-16
Impressive reduction in Specific Thermal Energy Consumption w.r.t FY 2015-16
A double-digit reduction in Carbon Footprint w.r.t FY 2015-16
About Tata Motors:
Tata Motors Limited, a USD 42 billion organisation, is a leading global automobile manufacturer of cars, utility vehicles, buses, trucks and defence vehicles. As India's largest automobile company and part of the USD 100 billion Tata group, Tata Motors has operations in the UK, South Korea, Thailand, South Africa, and Indonesia through a strong global network of 76 subsidiary and associate companies, including Jaguar Land Rover in the UK and Tata Daewoo in South Korea. In India, Tata Motors has an industrial joint venture with Fiat. Engaged in engineering and automotive solutions, with a focus on future-readiness and a pipeline of tech-enabled products, Tata Motors is India's market leader in commercial vehicles and among the top in passenger vehicles with 9 million vehicles on Indian roads. The company's innovation efforts are focused on developing auto technologies that are sustainable as well as suited. With design and R&D centres located in India, the UK, Italy and Korea, Tata Motors strives to pioneer new products that fire the imagination of GenNext customers. Abroad, Tata cars, buses, and trucks are being marketed in Europe, Africa, the Middle East, South Asia, South East Asia, South America, Australia, CIS, and Russia.