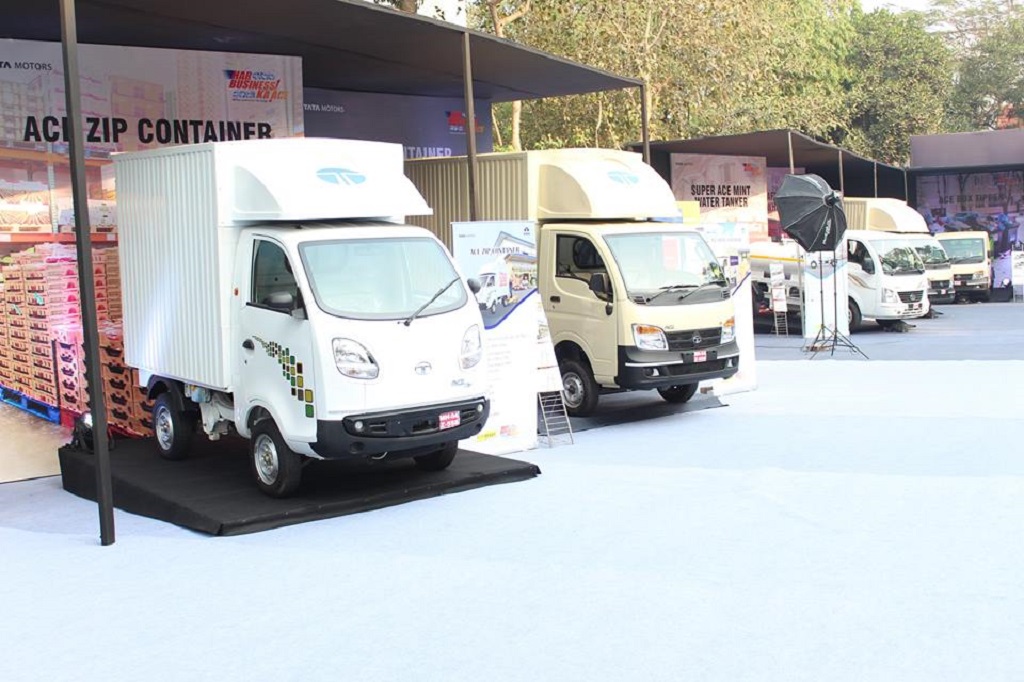 Key Highlights:
Addressing customers' needs for safer, more comfortable and reliable business ready vehicles
Launched the country's first expo for fully built small commercial vehicle solutions, on its popular ACE brand of mini-trucks
Showcases a range of 11 fully built applications, under one roof
New Delhi, January 31, 2017: Furthering initiatives for an enhanced customer purchase experience around its popular range of ACE Small Commercial Vehicles (SCV), Tata Motors recently hosted its 'Small Commercial Vehicle Application Expo' – 'Har Business ka Ace' in Mumbai, Jaipur, Udaipur, Bhubaneshwar, and Bikaner among the 44 cities where the Expo will take place.
At the 'Small Commercial Vehicle Application Expo' Tata Motors will showcase a range of fully built applications on its popular ACE brand of mini-trucks, with 11 fully built last mile solutions, ranging from Steel Containers, Refrigerated Containers, Insulated Containers, Hoppers, Box Tippers, Water-Tankers and a Cafeteria-on-Wheels.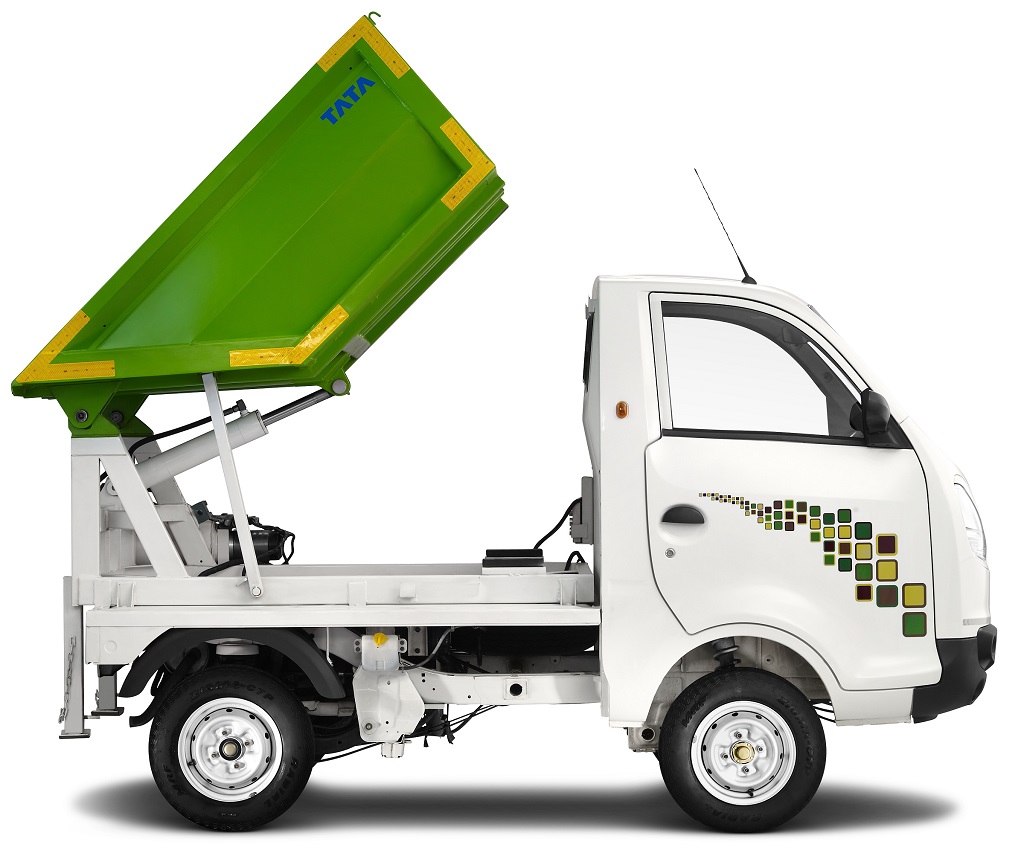 Showcasing the versatility of the ACE brand, through this expo Tata Motors is targeting new and existing small commercial vehicle customers, giving them an opportunity to explore newer businesses and providing them employability options with ready for business vehicles. Tata Motors plans to reach out to customers across over 30 locations pan India, giving them an understanding of the advantages of a fully built vehicle, for commercial applications.
Commenting on the occasion, Mr. R.T. Wasan – Vice President, Sales and Marketing, Tata Motors said, "At Tata Motors we understand our customers' requirements and the launch of the SCV Application Expo, is yet another innovative example of addressing the emerging needs for a safer, more comfortable and a reliable commercial vehicle experience. As leaders in the fully-built commercial vehicle space, with the SCV Application Expo, we also hope to cut down on our customers' wait time, by bringing our ready-to-use small commercial vehicles even more closer to them. Fully Built Vehicles provide for customized off the shelf solutions, with easy-to-operate equipment, also providing us at Tata Motors, with greater opportunities to engage with customers for a larger understanding of the benefits of a Tata Motors commercial vehicle. With application based offerings and added benefits of being backed by Tata Motors extensive service network, we are geared to provide our customers with a unique differentiator, for sustainable business models."
The Ace range of small commercial vehicles offers superior safety, offers maximum performance in varied conditions, is comfortable and easy to maintain. The Ace range is customizable, for a varied business needs, right from catering to e-commerce delivery to upholding the Swachh Bharat vision for a cleaner India.
Fully built commercial vehicle solutions (FBV's) are those that are available off the shelf, cutting down on a customers' wait time. Tata Motors identified the growth of this emerging space in 2002 and has manufactured varied kinds of FBV vehicles to cater to evolving customer needs like low-floor buses, tippers, petroleum tankers, refrigerated vehicles to name a few, contributing significantly to the commercial vehicle sector through better manufactured products and helping customers achieve better business propositions.
About Tata Motors:
Tata Motors Limited is India's largest automobile company, with consolidated revenues of INR 2,75,561 crores (USD 41.6 billion) in 2015-16. Through subsidiaries and associate companies, Tata Motors has operations in the UK, South Korea, Thailand, South Africa and Indonesia. Among them is Jaguar Land Rover, the business comprising the two iconic British brands. It also has an industrial joint venture with Fiat in India.  With over 9 million Tata vehicles plying in India, Tata Motors is the country's market leader in commercial vehicles and among the top in passenger vehicles. Tata cars, buses and trucks are being marketed in several countries in Europe, Africa, the Middle East, South Asia, South East Asia, South America, Australia, CIS and Russia.