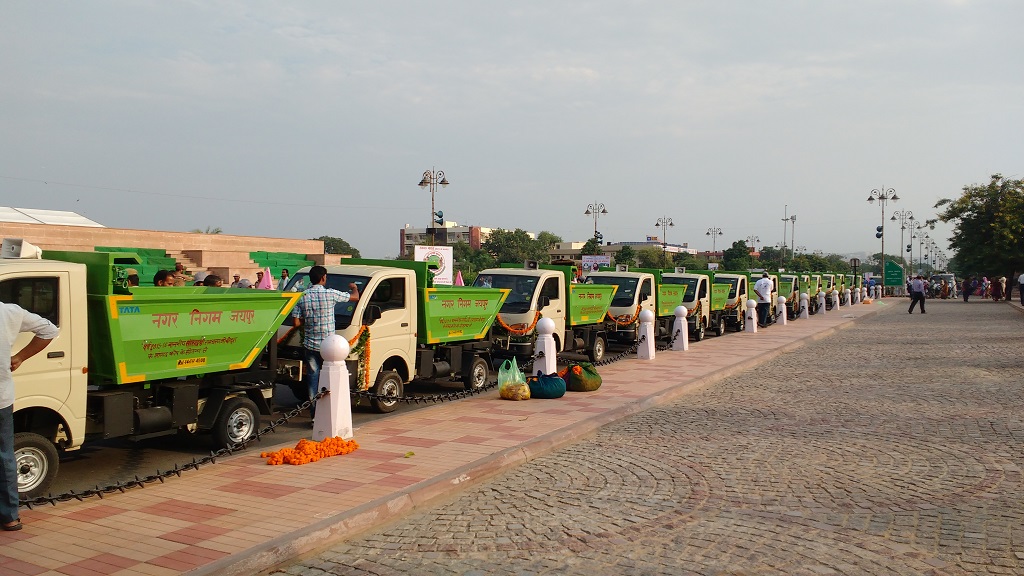 Tata Motors, the country's largest commercial vehicles manufacturer, today announced having received orders for 51 Ace tippers from Jaipur Nagar Nigam, for garbage collection vehicles in Jaipur. Honorable Minister for Urban Development and Housing and Shri Rajpal Singh Shekhawat and the Mayor of Jaipur, Shri Nirmal Nahata, were present at a ceremonial flag-off of these garbage collection vehicles, along with officials from Tata Motors, on Sunday, Oct 02, 2016.
Mr. RT Wasan, Vice President (Commercial), Tata Motors said,"With one of the widest commercial vehicle offerings, including a municipal application range, we at Tata Motors are proud to support Jaipur Nagar Nigam with an innovate waste management solution, built on our popular and proven Tata Ace mini-truck. Ideal for door-to-door waste collection, The Tata Ace Tipper offers great maneuverability in narrow lanes, including class-leading fuel efficiency, along with the lowest cost of maintenance. With special purpose vehicles like these, we are delighted be part of Jaipur's sustainable cleanliness drive."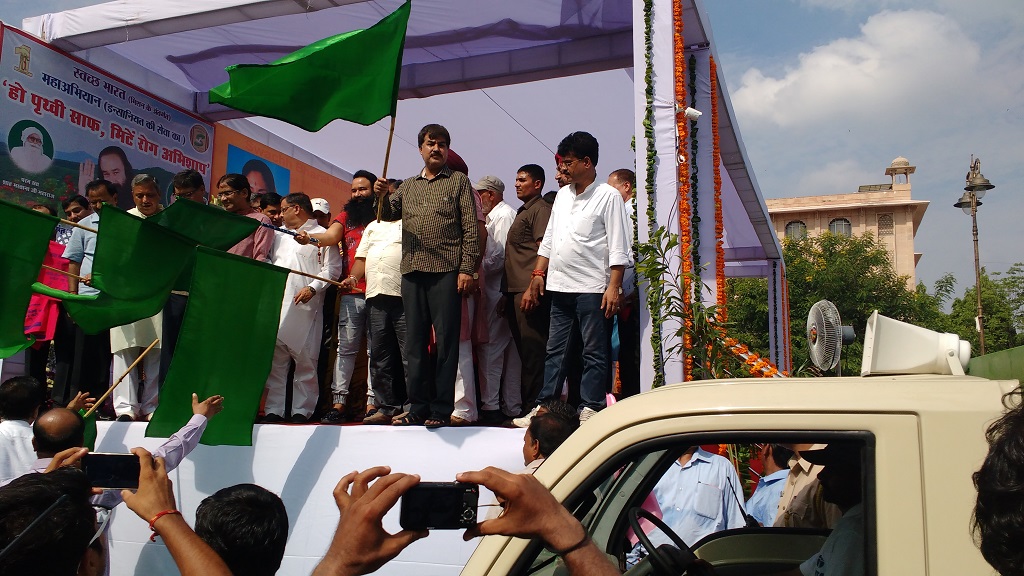 The Tata ACE Hopper Tipper BS III and BS IV, is a fully-built offering from Tata Motors and is ideal for door-to-door 'garbage collection' facilitating easy remote tipping operations, with a tipping angle of 85‐90 degrees. The vehicle can manoeuver easily through narrow city lanes, due to its size & best-in-class turning radius. Cathodic electro deposition (CED) treatment of the vehicle body prevents corrosion.
Tata Motors range of municipal vehicles offers fully-built solutions in the areas of solid & wet waste management (door-to-door garbage collection & transportation to garbage-dumping sites), health services, water supply, street-lighting, disaster management, and staff transportation on heavy, medium, intermediate, light and small commercial vehicle platforms. The range is designed to provide solutions for day-to-day needs, managing the supply of clean/potable water, also helping in fulfilling the basic needs of sanitation to ensure a cleaner environment and society. These vehicles come with the promise of proven performance, ease of maintenance, and better operating economics, while being environment-friendly at the same time.