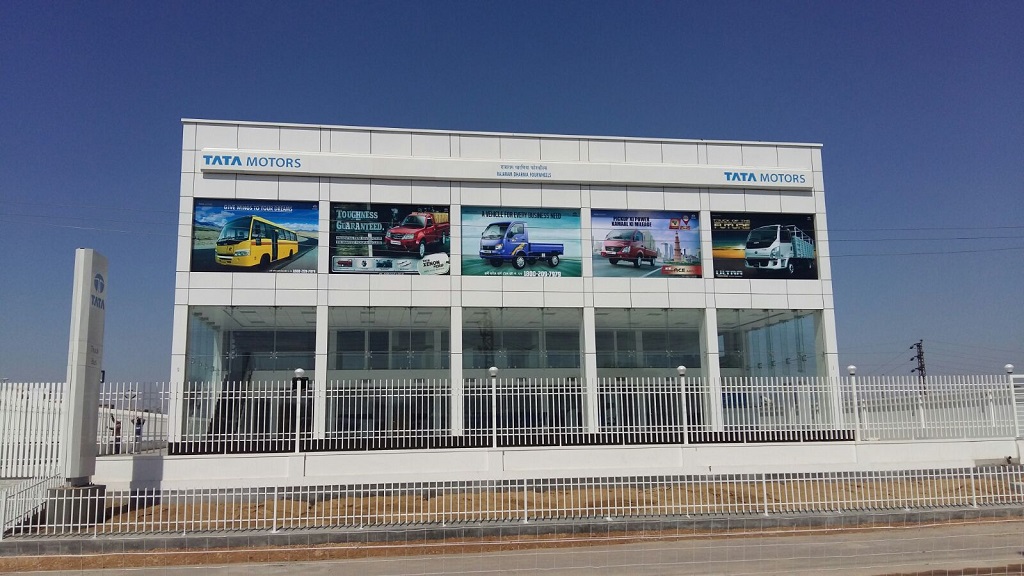 KEY HIGHLIGHTS:
 New partnership to extend to Bikaner and Nagaur districts
Inaugurates new one-stop facility in Bikaner catering to sales, service and spares of commercial vehicles
Availability of vehicle financing, insurance and loyalty programs, including service contracts
Exclusive Customer Lounge and resting facility for drivers
Tata Motors today inaugurated a new state-of-the-art commercial vehicle dealership in Bikaner, through a new partnership with Rajaram Dharnia Fourwheels. The new dealership facility will provide customers with a complete sale, service and spares experience, for Tata Motors commercial vehicles ranging from 0.5 -11 tonnes, spread over 2,154 square meters, all under one roof.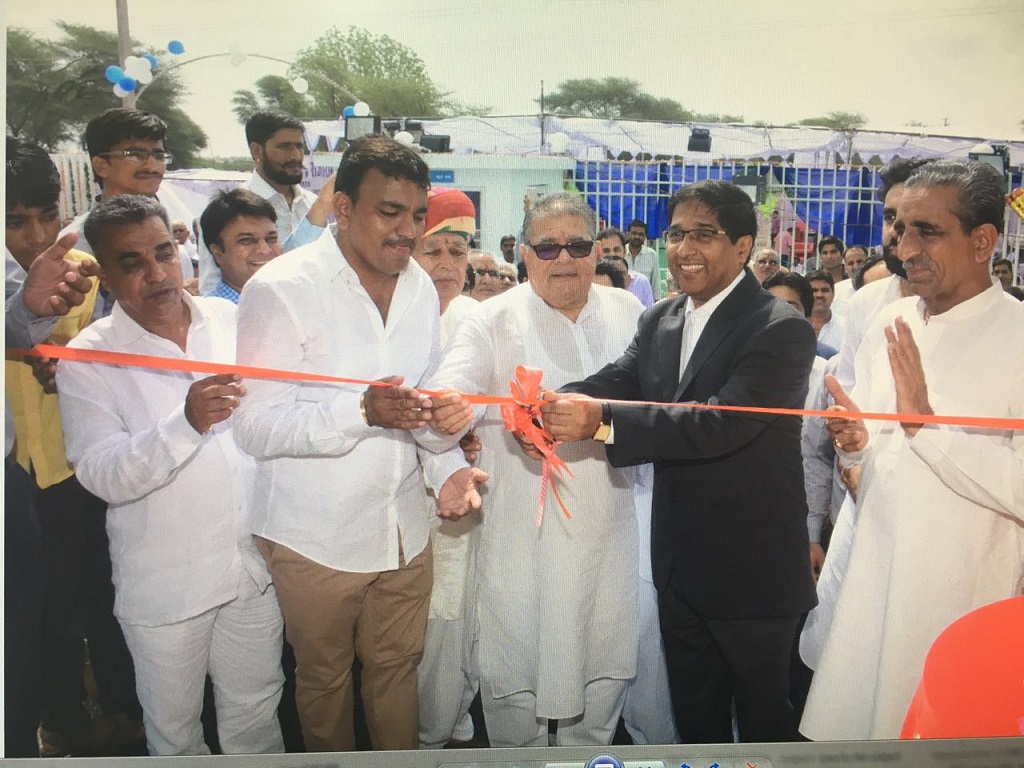 Strategically located in Bikaner on NH 15, the new 3S facilities after-sales service arrangement has a capacity to cater to 18 vehicles a day. The facility is equipped with new state-of-the-art tools with nine service bays, two express bays and one accidental bay, staffed by professionally trained technicians. The facility is also equipped with amenities like drivers and technicians rest rooms, an environmental friendly effluent treatment system, a rain-water harvesting system, Wi-Fi connectivity and a vehicles display areas.
The new partnership between Tata Motors and Rajaram Dharnia Fourwheels will also cater to customers in the Nagur district of Rajasthan, through another dealership branch.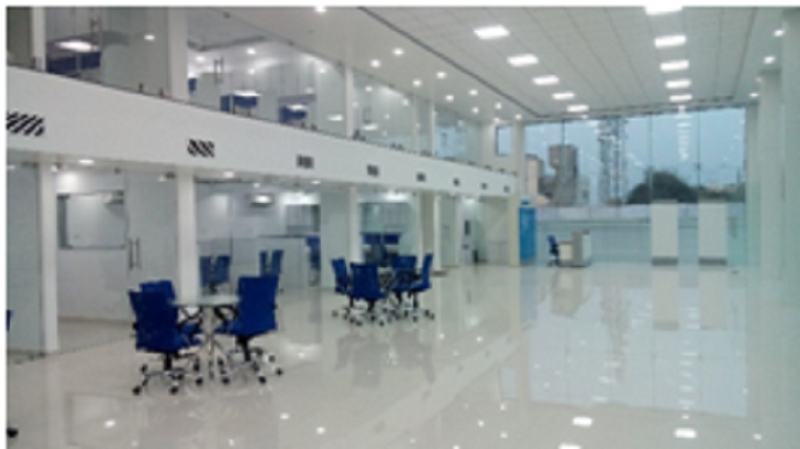 Commenting on the occasion,Mr. R.T Wasan, Vice President, Sales and Marketing, Commercial Vehicle Business Unit said, "At Tata Motors providingour customers with best-in-class product ownership and reach is our priorityand through this new partnership with Rajaram Dharnia Fourwheels in Rajasthan, we reiterate our commitment to do just that.The new dealership here in Bikaner has been set-up to seamlessly integrate all stages of a commercial vehicle ownership – pre-sales, sales, and after-sales, for quick commercial vehicles turnaround and is equipped with state-of the art facilities and tools. Through this new partnership,we are well placed to caterto our customers' commercial vehicle operations here, further strengthening our presence in Rajasthan."
Mr. Ramkishan Dharnia,Managing Director of Rajaram Dharnia Fourwheels, said, "We at Rajaram Dharnia Fourwheels are extremely delighted to partner with Tata Motors to offer the commercial vehicles customers in Rajasthan with a wide range of commercial vehicleproducts, service and an overall commercial vehicle experience. Through this partnership we want to make sure that our customershere get the right vehicles and services, that not only match their needs and wants but the needs of their businesses too. We are very excited with this new opportunity. Our deep trust in the Tata Motors' brand is restated by our investment in this dealership
At the new Tata Motors' dealership in Bikaner, customers can experience a host of primary and value-added services for Tata Motors' commercial vehicles. This new facility in Bikaner, offers a contemporary-styled, hub for Sales, Service and Spare Parts and is spacious, for a comfortable buying experience. The dealership is also equipped with mobile workshops for 24×7 customer support. The dealership also has a resting facility for drivers. At Rajaram Dharnia Fourwheels, customers can also avail of financing options, loyalty programs, including full service contracts for an enhanced service experience.