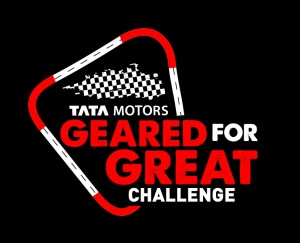 Mumbai, March 14, 2016: Tata Motors today announced the 'Geared For Great' Challenge – the ultimate Endurance Run which will put its new generation vehicles to test. Beginning today, the new generation of Tata Motors passenger cars – ZEST, BOLT and the soon to be launched, TIAGO, will undergo a rigorous challenge at the Vehicle Research & Development Establishment (VRDE), in Ahmednagar.
Conducted under the aegis of the Federation of Motor Sports Clubs of India (FMSCI), the sanctioning body for the FIA (Fédération Internationale de l'Automobile – the international motorsport body), this endurance challenge has been designed and developed in partnership with ZEEGNITION as an independent auto expert testing the cars, backed by the Indian Oil Corporation of India (IOCL) and JK Tyres.
The Geared For Great Challenge will witness the Petrol variants of the ZEST, the BOLT along with petrol and diesel variants of the TIAGO tested for high-speed as well as fuel economy. Over 60 professional drivers and auto experts will be participating in this mega event to push these cars to their limits.
According to Dr. Tim Leverton, Head – Advanced and Product Engineering, Tata Motors, "These vehicles and their technologies have been created with global R&D inputs by our talented designers and engineers across our India, UK and Italy centres. With the active role played by our globally leading suppliers, these cars have been developed through our GEN3 new product development process. All our cars go through rigorous validation processes including over four years of extensive simulation, CAE (Computer-aided engineering), NVH (Noise, vibration and harshness) analysis, and physical validation on test-bed as well as on-road, carried out Pan India. Our Revotron and Revotorq engines are built to endure extreme performance. They have been extensively benchmarked with competition engines on various parameters like performance, economy, and refinement. This endurance run will not only prove our belief in our rigid processes but will also highlight the robustness of our cars and powertrains. We look forward to this challenge."
These cars represent the transformation within the company to redefine its product development strategy with emphasis on new design dynamics and engineering processes. The ZEST, the BOLT and the TIAGO represent the new face of Tata Motors. These vehicles have introduced technologies and features which no other cars have in their respective segments Whether it was the launch of India's first turbo-charged, Revotron 1.2T petrol engine, the compact Revotorq 1.05L diesel engine, the first diesel AMT, the first-in-segment multi-drive mode, the high-end infotainment system from Harman, or the intelligent & intuitive design of the TIAGO, these cars are examples of the innovative products to come from the company. Tata Motors is focusing on introducing technologies which are, future-ready, innovative and is offering rich features in its cars, which have been highly appreciated by customers.