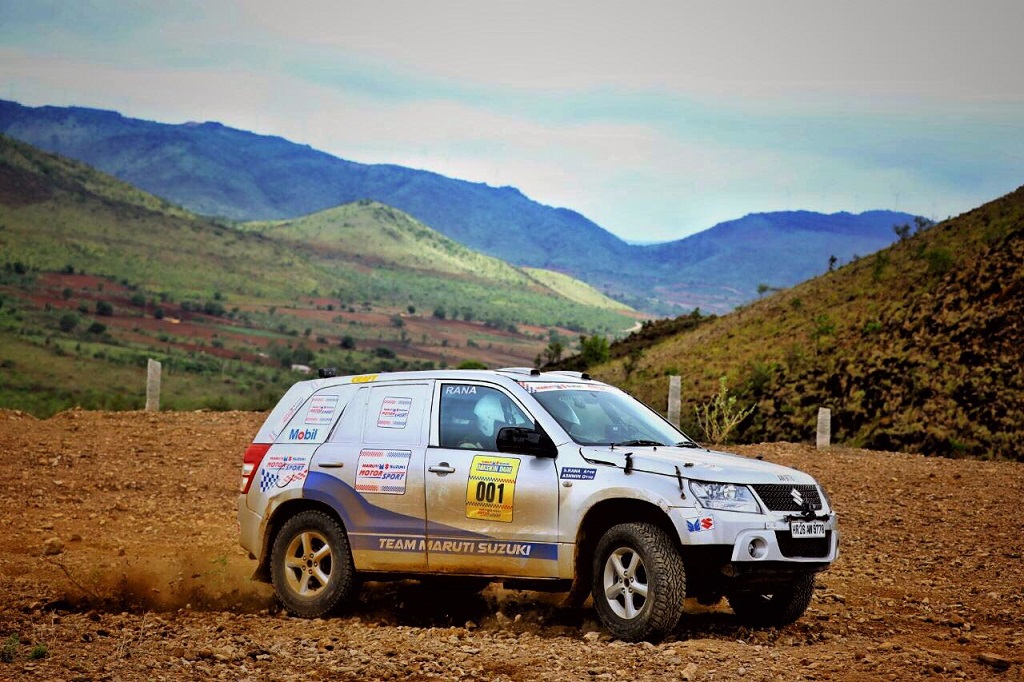 Belagavi, July 19, 2017: Making way through the narrow and rocky terrains of Aimangala, Suresh Rana and co-driver Ashwin Naik in their Grand Vitara emerged as the lead on Day 3 of 2017 Maruti Suzuki Dakshin Dare which concluded in Belagavi today.
Spread across 495 kms with stages spanning over 106 kms, Team Maruti Suzuki led by Rana covered the distance in 06:59:02. Samrat Yadav and co-driver S N Nizami in their Maruti Gypsy slipped to second rank covering the distance in 07:00:15. Sandeep Sharma with co-driver Karan Arya in their Maruti Gypsy covered the distance in 07:05:46 closing third in the Ultimate cars category.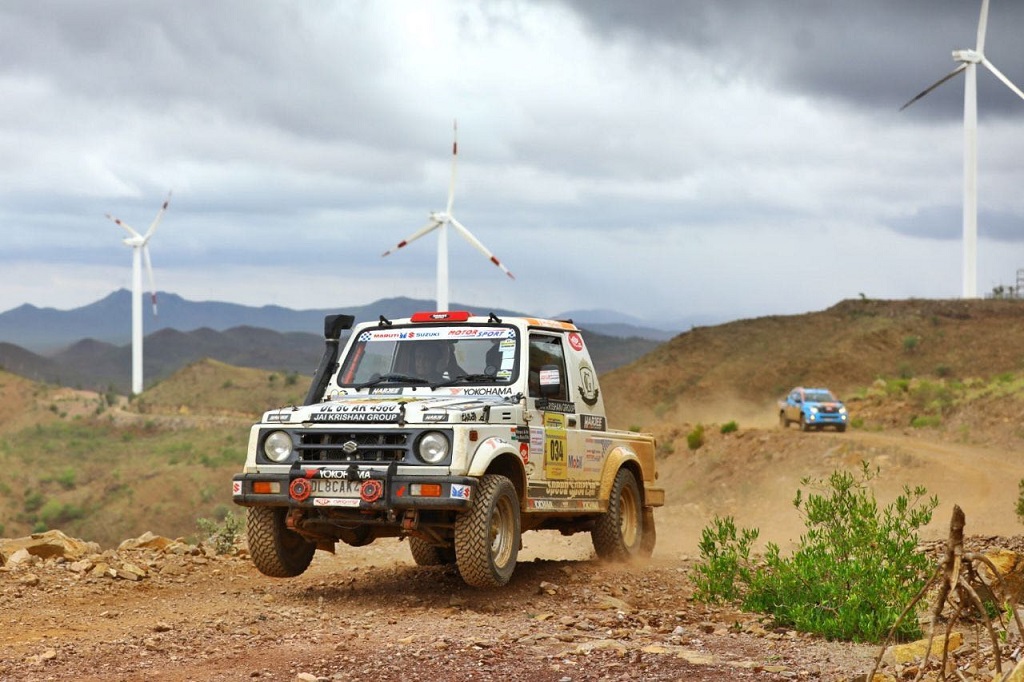 Talking about this, Suresh Rana said, "We have reached the lead position after 3 days and the joy is beyond words. The heavy downpour of rain made the terrain more challenging, but it didn't go against us. We took it up as a challenge and closed it with top spot while the competition is cut throat."
The top positions in the Ultimate bikes category remained unchanged after leg 3. T Nataraj continues to lead covering the required distance in 04:29:30. Abdul Wahid and Sanjay Kumar have maintained the second and third spots covering the distance in 04:31:26 and 04:35:57 respectively.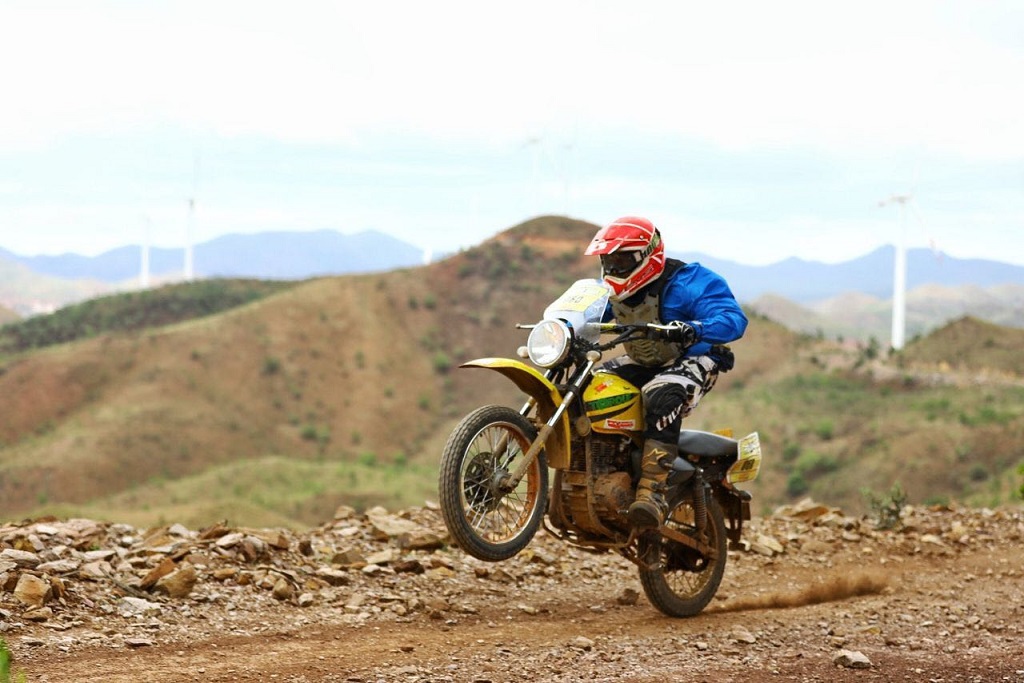 The rally will gradually transition to West India and reach Kolhapur in leg 4.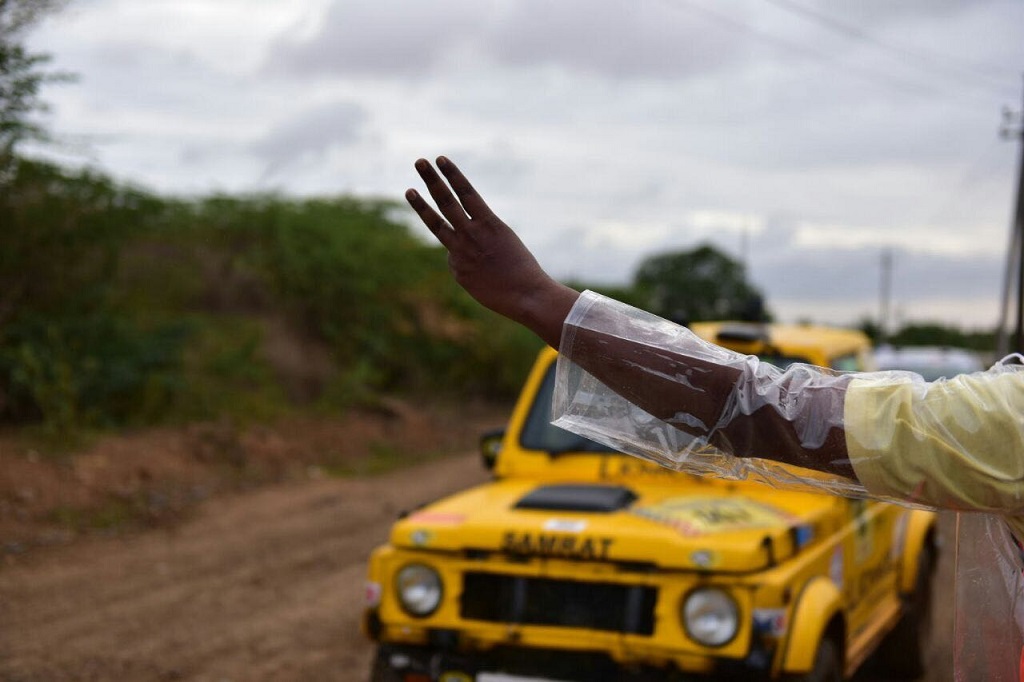 About Maruti Suzuki and Motorsport:
Maruti Suzuki has been actively promoting motorsports in the country for over 15 years now. To popularize action sport, the Maruti Suzuki motorsport calendar is packed with exciting motoring events. Be it for a motorsport enthusiast, an amateur or a professional, there are events that offer the thrill and joy of motorsport to one and all. The annual calendar of events includes Autocross championship, cross country rallies including Maruti Suzuki Raid-De-Himalaya, Maruti Suzuki Desert Storm and Maruti Suzuki Dakshin Dare and Maruti Suzuki FMSCI National Super League TSD Rally Championship. These events provide rallying thrills as well as promote safe driving habits.